Hello everyone, Jana here with a new Layout! I love to "Wear Your Adhesives on the Outside" with glitter and DODZ Adhesive Dots Mini.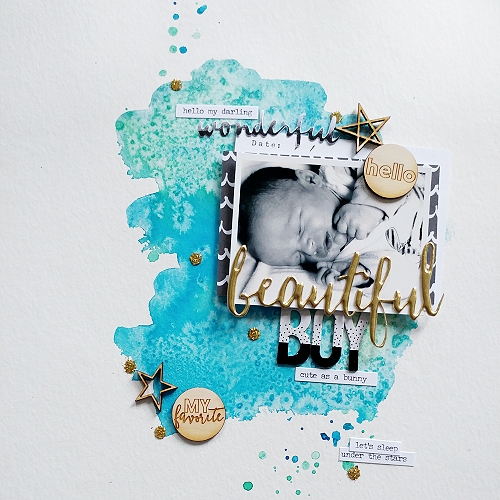 I wanted to have a lot of color on my Project, so i started with heavy Aquarelle Paper. Added some Salt to the wet color and let it dry… here you can see how it turned out! Really like the effect of the Salt!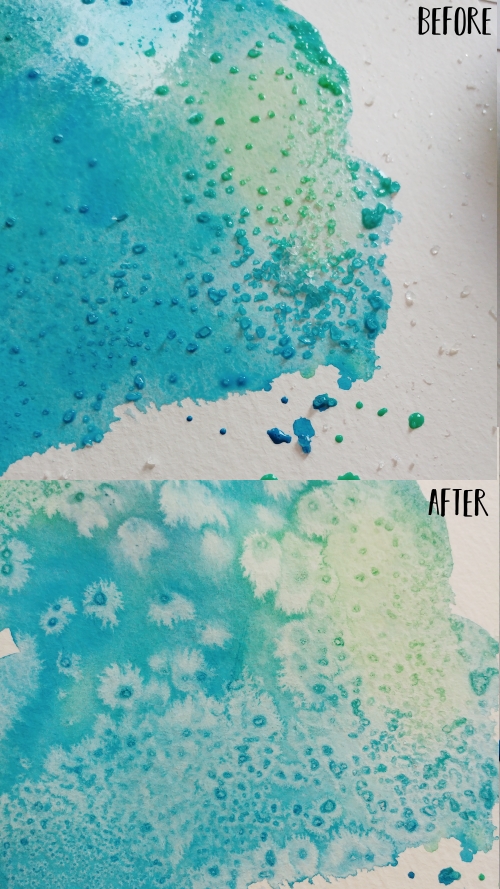 I grabbed some Glitter in gold and my favorite little DODZ Adhesive Dots Mini to add another texture and some sparkle to my color here!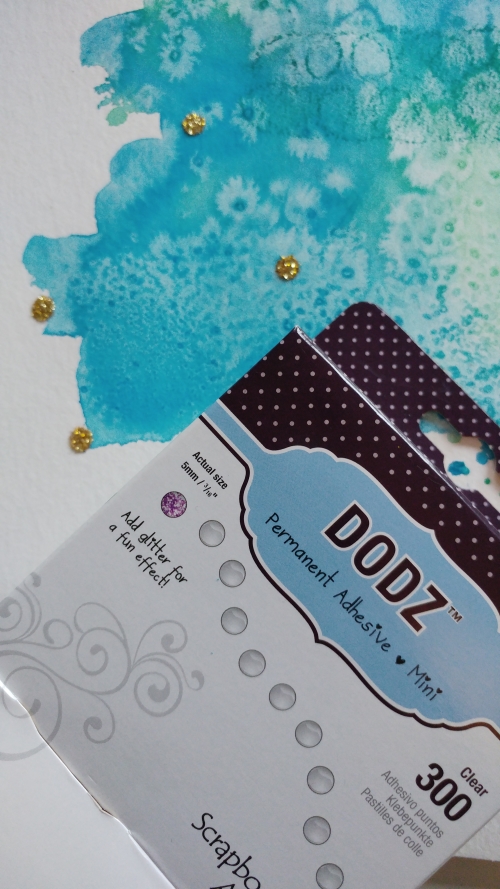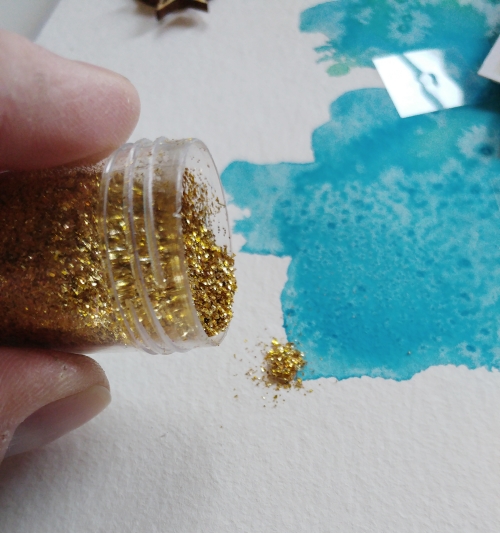 I also used Crafty Foam Tape White to get more dimension on the photo (my little one 7 days old!) I love that tape with its wonderful height! LOL!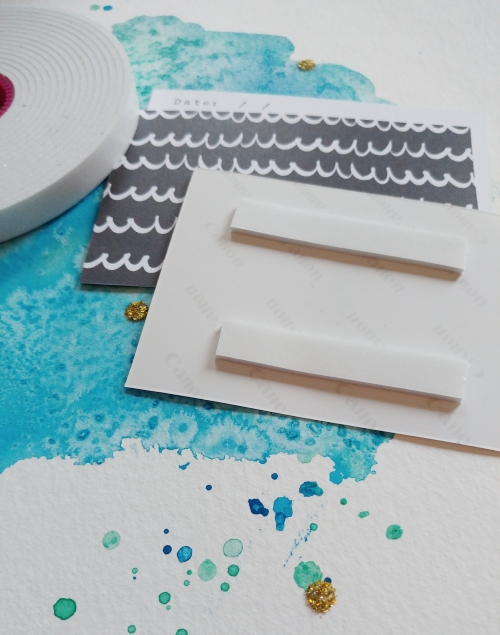 The E-Z Runner® Grand Dispenser worked great for everything else but I did used the NEW Adhesives Dots Large for the Wood Veneer Circles…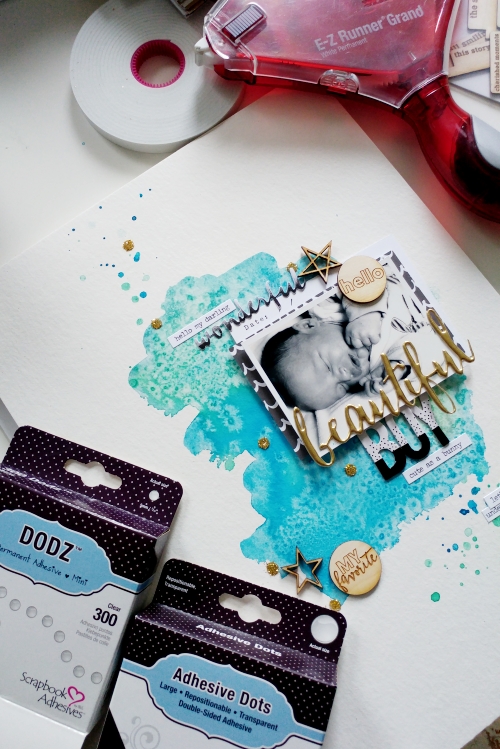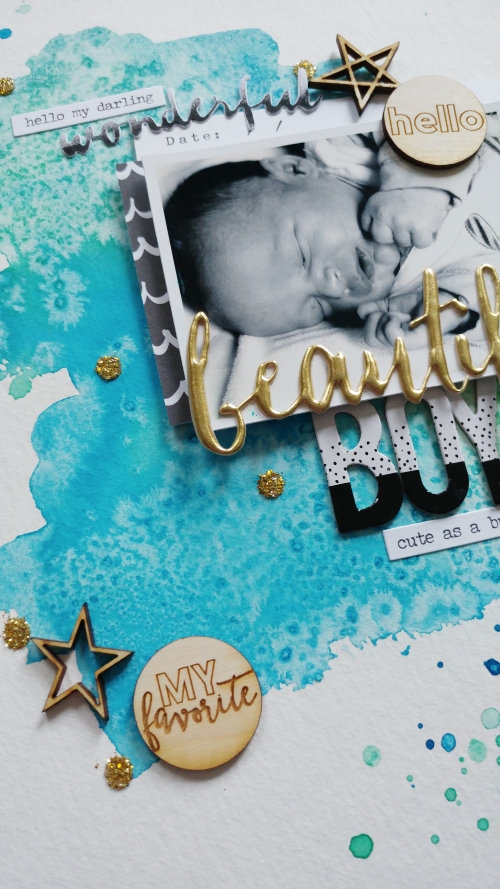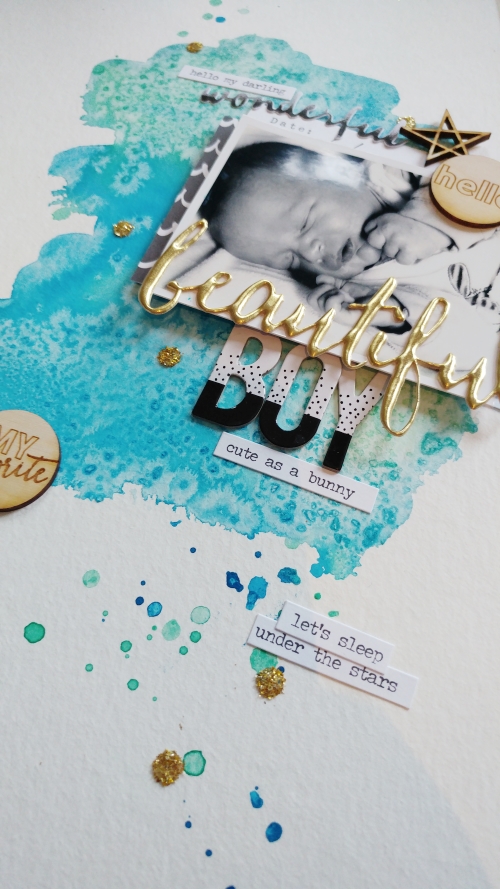 Do you have some big plans for the Weekend?! It's (inter)National Scrapbooking Day! YAY! I can't wait to stay in my PJs and scrap aaaaaall day long!
Thanks for stopping by today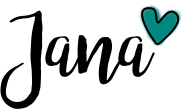 Scrapbook Adhesives by 3L®:
E-Z Runner® Grand Dispenser
Adhesive Dots Large
DODZ Adhesive Dots Mini
Crafty Foam Tape White
Other:
WoodVeneer from ColorCastDesigns
Wordstickers from TimHoltz
Thickers from DearLizzy
Gold Sticker Word CratePaper
"wonderful" Sticker Vickie Boutin/AmericanCrafts