Have you ever looked at a cut file and thought "Sure that looks great but it will be too much work to put together!?!"  Today's layout features one of those cut files, but I am going to show you how I put the project together a little more quickly with the help of a variety of Adhesive Dots!  Securing cut files using Dodz Adhesive Dots can make the complicated process way more simple.
Securing Cut Files Using Dodz Adhesive Dots
I have looked at this butterfly heart cut file multiple times and each time I have walked away and passed on the time commitment.  But motivated by a beautiful patterned paper and boxes of Adhesive Dots, I decided it was time.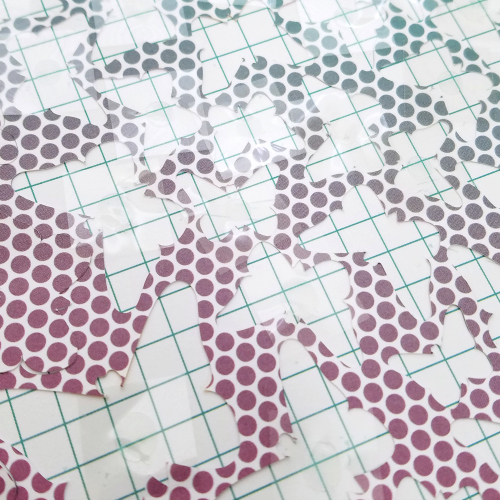 I used the actual original, cut as a stencil, for where I wanted to place the butterflies.  Additionally to hold the stencil in place I used Adhesive Dots Large Repositionable. They worked like a breeze and were easy to remove once I was done!  Securing cut files using Dodz Adhesive Dots was so much faster than I ever imagined.  I combined both Dodz Adhesive Dots Small and Dodz Adhesive Dots Medium depending on what size the butterflies were.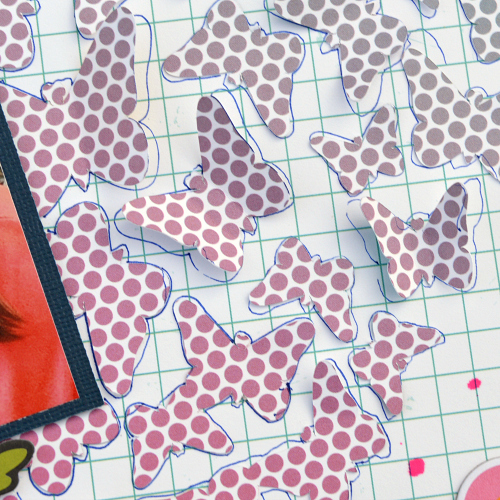 Using Dodz Adhesive Dots, focusing them on the center of each location, allowed me to pull the wings up on the butterflies and add some interesting dimension and movement to the whole layout.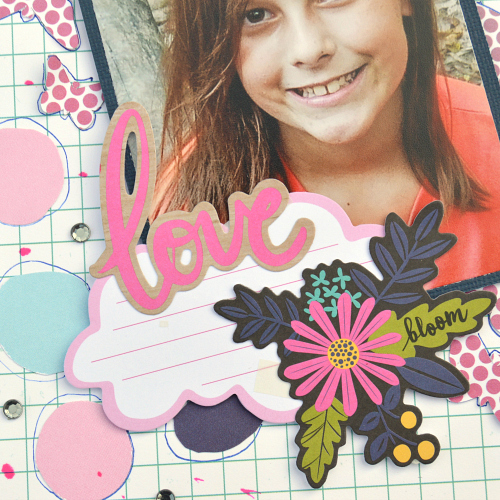 It's a rare day to find me creating a scrapbook layout and not using either Crafty Foam Tape or 3D Foam Squares.  Not surprisingly, these both came in handy for adding my embellishments beyond the butterflies.
Process Video
I created a process video to share how I created the entire layout.
Thanks for stopping!
Scrapbook Adhesives by 3L®:
Crafty Foam Tape
3D Foam Squares White Small
3D Foam Squares White Mix
Dodz Adhesive Dots Small
Adhesive Dots Large Repositionable 
Dodz Adhesive Dots Medium
E-Z Runner® Grand
Other Supplies:
Patterned Paper and Ephemera: American Crafts; Chipboard from Bella Blvd; Fine Tip Navy Blue Pen