Have you seen all the different 3D Foam Shapes that Scrapbook Adhesives by 3L® offers? They have so many choices that can be added for a little something extra to your cards, layouts, and crafts.
How to Use 3D Foam Shapes
Today I used the raindrop designs from the 3D Foam Garden Shapes to add interest, dimension and a little sparkle to my layout. It's perfect for my scrapbook layout, don't you think?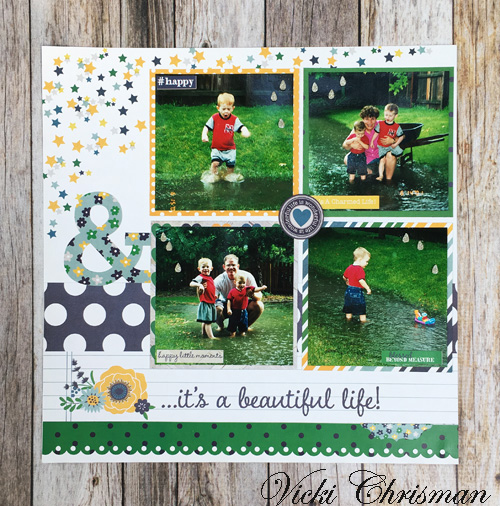 To stand out against, my green background on the pictures, I picked a fine silver glitter to embellish these raindrops.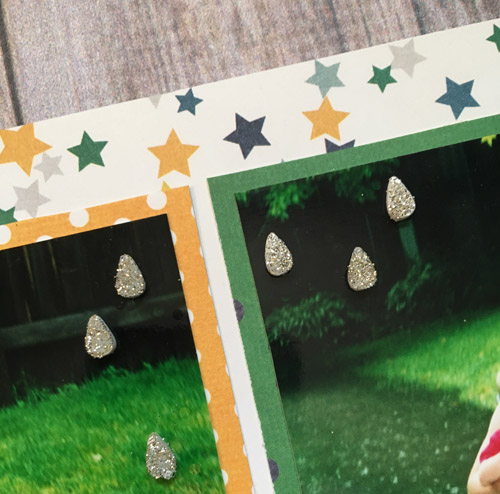 This package has a great variety of fun garden shapes in it from a watering can to butterflies to even a rainbow. I'll be using some of those on a card I'm working on.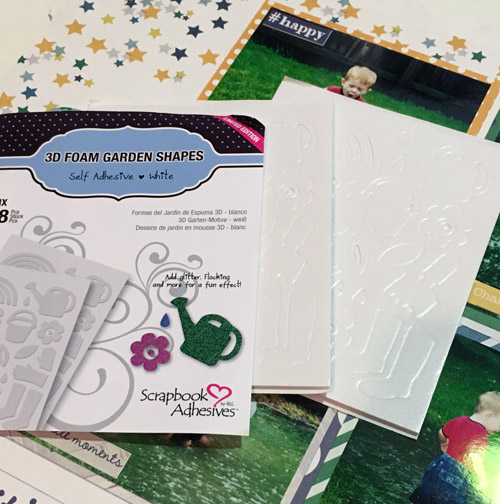 Wear Your Adhesives on the Outside.
As you can see in the photo below, it's easy to add glitter to these 3D Foam pieces. Since both sides are covered with adhesive, I removed the top liner and stuck it on my finger. Then take off the bottom liner and just tap it into the glitter. Knock off the excess and then adhere it to the scrapbook page.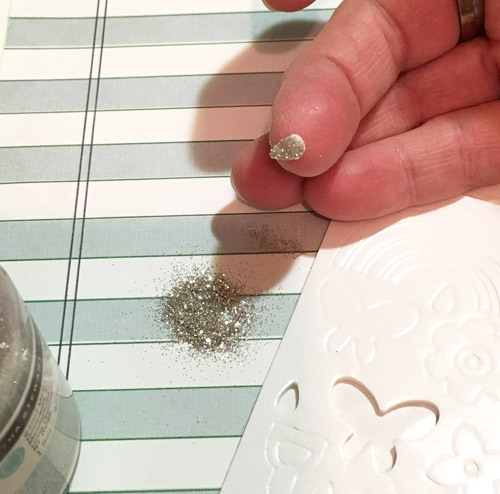 Here's a quick tutorial on another way to apply these 3D Foam Shapes, view How to Use 3D Foam Hearts and Other Shapes video below:
Don't you love how these raindrops add interest and dimension to this layout? It goes well with the kids playing in the rain and I think they will think it's really fun too! LOL!
Thank you for stopping by!
Vicki
Scrapbook Adhesives by 3L®:
Other Supplies:
Patterned Paper: Simple Stories; Glitter
Save