Hi, everybody! Teri here with a stamped card featuring a fun Peek-a-Boo element that's easy to pull off with the 3D Foam Creative Sheets from Scrapbook Adhesives by 3L.
If you love making interactive cards, you are going to enjoy trying this interactive card making technique!
Creating the Peek-a-Boo Slider!
Start by stamping and die-cutting two large circles from cardstock. You'll also want to die-cut a circle out of one of the 3D Foam Creative Sheets.
Stamp a sentiment on a strip of cardstock and adhere it to one of the circles. I love using the E-Z Dots Permanent Dispenser for this. If you happen to get some stray adhesive on your work surface or on another piece of paper, it rubs off easily! I love that.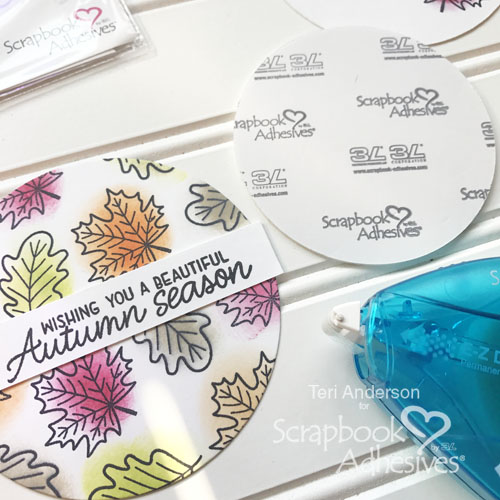 Mount the foam circle to the backside of what will be the top circle. Be sure to leave one side of the foam's backing paper attached. You'll see why in a second.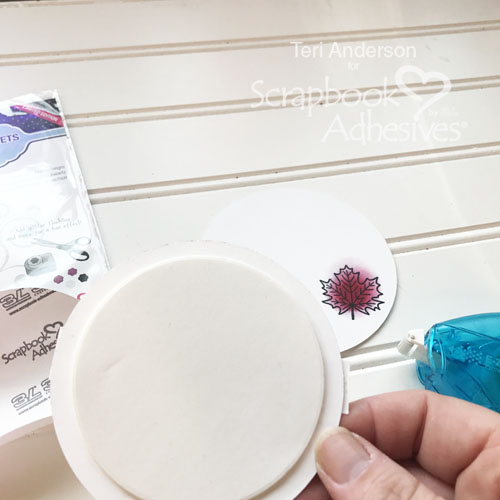 Set the circles on top of each other. Use a push pin or paper piercing tool to poke a hole through both circles.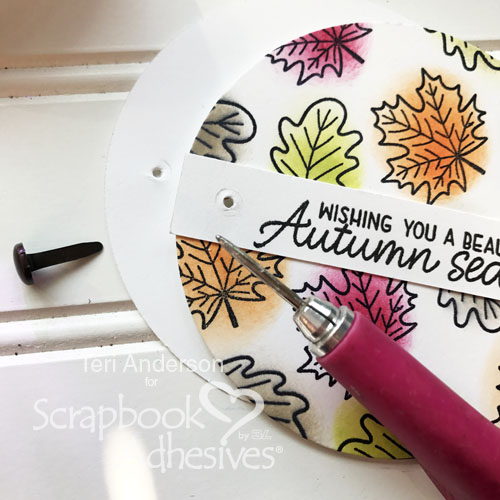 Connect the circles together with a brad. Remember when I said to leave the backing paper on the foam circle? Here's where the magic comes in! The backing paper helps make the circles easily slide!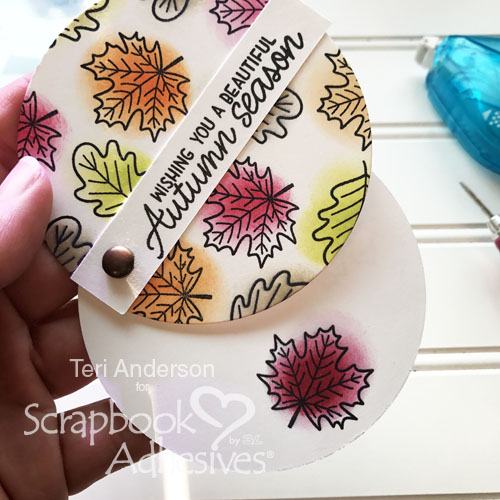 Putting the Peek-a-Boo Slider on a Card!
Finish your card by adding your Peek-a-Boo Slider to it. Consider writing a sentiment inside it or adding a few more stamped images.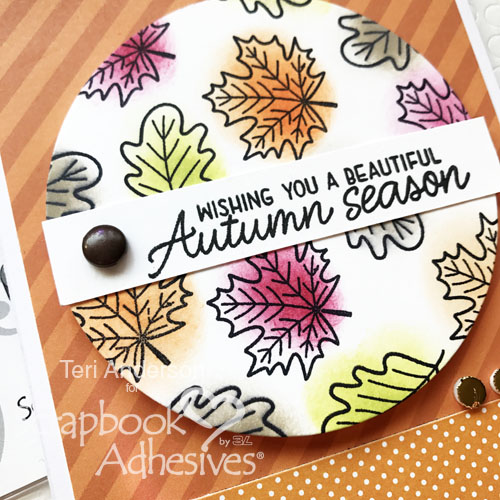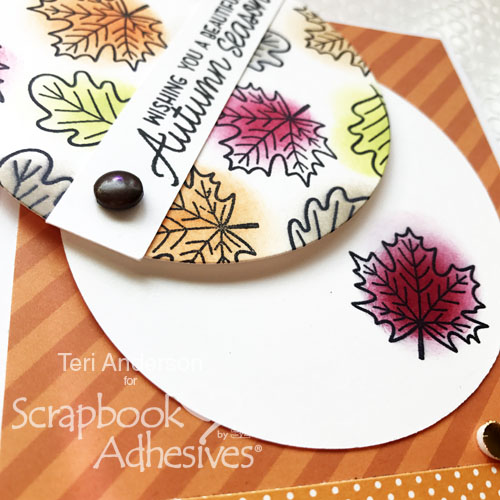 Repeat the circle theme of your card by adding a few small foam circles to it. Making an Autumn-themed card? Remove the backing paper and burnish some foil onto the small circles.
I hope you are inspired to make your own Peek-a-Boo Slider card! If you are, please share a link to your project in the comments! I'd love to see it and leave you some love!
Creative Time: 1 hour
Skill Level: Beginner
Materials Needed:
Scrapbook Adhesives by 3L®:
3D Foam Creative Sheets
3D Foam Circles White Mix
E-Z Dots Permanent Dispenser
3D Foam Creative Embellishment Kit
Other:
Beautiful Autumn stamp set from Sunny Studio Stamps; Circle dies by Spellbinders; Patterned papers from Simple Stories; Green, Orange, Red, Brown and Black Ink Pads; White Cardstock; Brad