Hi, everyone! Teri here with a stamped card featuring some distressed foiled accents that are easy to make with products from Scrapbook Adhesives by 3L®. Let me show you how you can make your own accents for your next card or scrapbook page!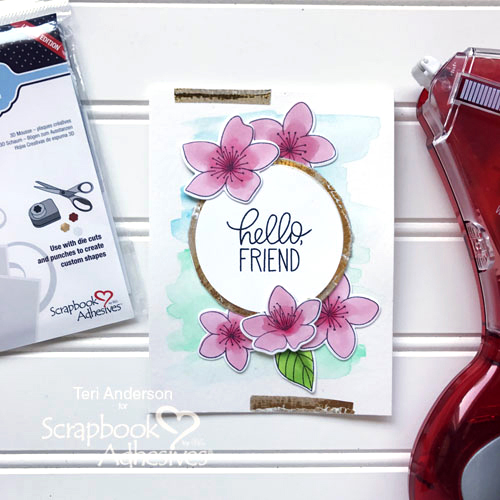 Creating the Circle!
The circle is easy to recreate! Start by cutting two circles from cardstock. One should be slightly larger than the other. Stamp a sentiment on the small circle. Set it aside.
Take the larger circle and place it on scratch paper. Run several lines of adhesive along the edges with the E-Z Runner® Grand Refillable Dispenser. It doesn't have to be perfect. Don't fret if you miss a spot or put too much adhesives on the circle.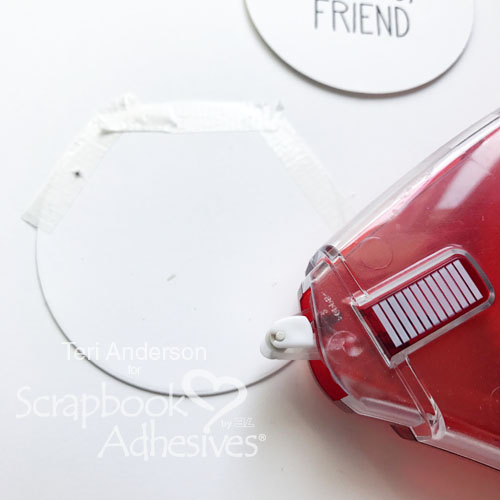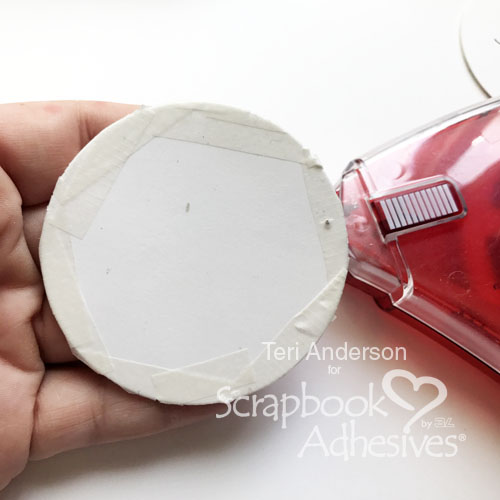 Take a piece of foil from the 3D Foam Creative Embellishment Kit. Set it over the adhesive and burnish it to the circle with your fingers. (A bone folder works well for burnishing too!) Again, don't worry if you don't get foil on all the adhesive.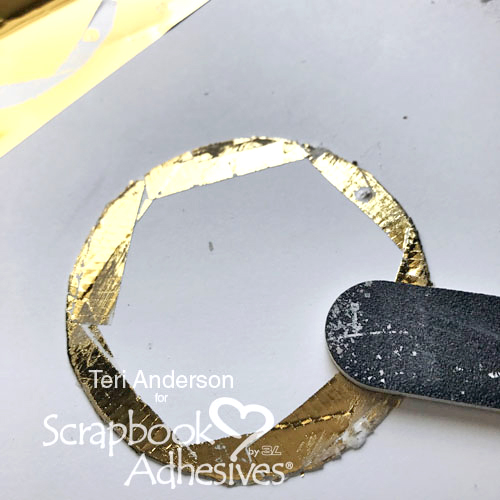 Now, comes the fun part! We get to distress! Take a nail file and lightly sand the foil and adhesive. Keep going until it's distressed as much as you want it distressed.
Adhere the circle with the stamped sentiment onto the distressed foiled circle and mount it to your project. Want the sentiment to pop? Consider adhering it to the larger circle with Crafty Foam Tape White or Crafty Foam Tape Black rather than the E-Z Runner® Grand Refillable Dispenser.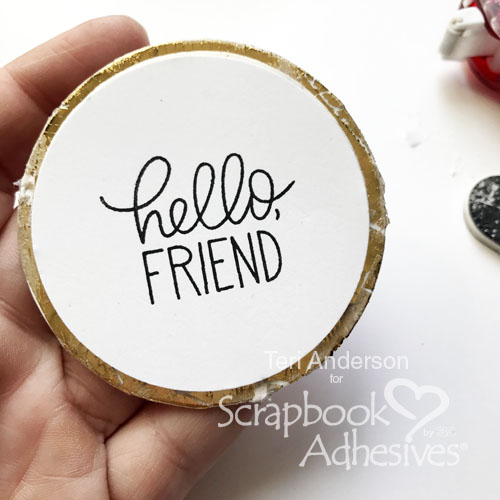 Making Distress Foiled Tape!
Another fun Distressed Foiled Accent to create is faux Washi tape strips! These are so easy! Simply take the E-Z Runner® Grand Refillable Dispenser and run a couple strips of adhesive along the top and bottom of your card or scrapbook page.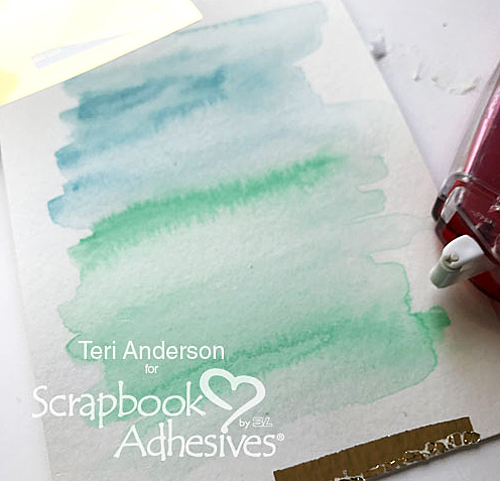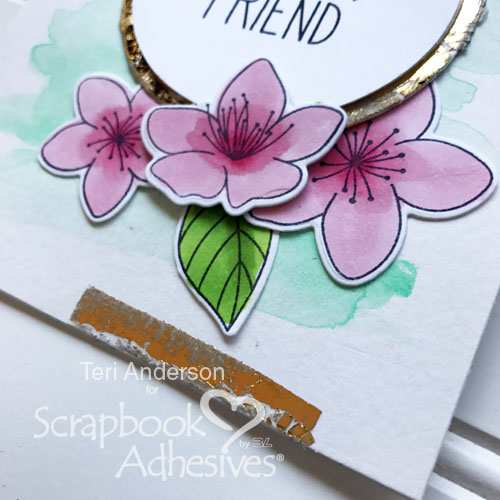 Set some foil on top and burnish it with your finger or bone folder. Remove the excess foil and use a nail file to distress the foil. Keep going until the foils looks as distressed as you would like it to be! Remember, the more you sand the foil, the greater distressed it will be.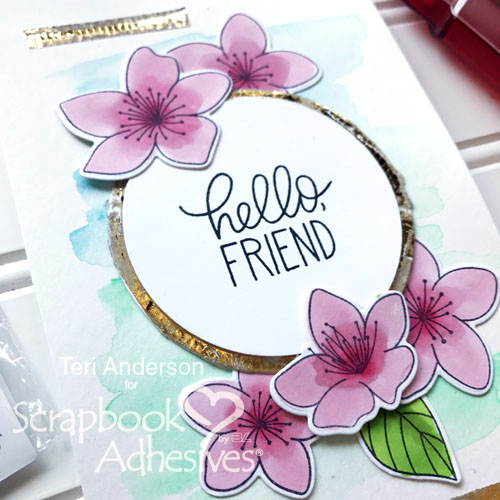 I hope you are inspired to make your own distressed foiled accents for your next project. Just a few of these accents can add a whole lot of style to your cards and scrapbook pages without putting a lot of work into them!
Creative Time: 1 hour
Skill Level: Beginner
Materials Needed:
Scrapbook Adhesives by 3L®:
3D Foam Circles White Mix
3D Foam Creative Embellishment Kit
E-Z Runner® Grand Refillable Dispenser
Other:
Cherry Blossoms and Friends Forever stamp sets from Pretty Pink Posh; Circle dies by Spellbinders; Pastel Dreams Watercolors from Prima Marketing; Black ink pad; Pink, Light Pink, Dark Pink, Green and Dark Green markers; White cardstock; Watercolor paper; Nail file