Good morning! Shannon here, sharing a layout to celebrate my sweet daughter's 14th birthday with some sparkly 3D Foam Hearts. I love capturing my daughter, Mackenzie, in pictures. Granted, it's a hard thing to do these days – lol!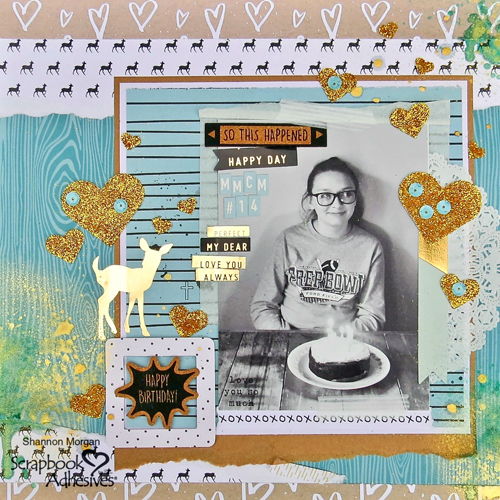 I gathered up my supplies to use on my layout. 3D Foam Hearts would be the feature element in the layout because they are so fun to create with and will stand out if I use "Wear Your Adhesive on the Outside" with glitter!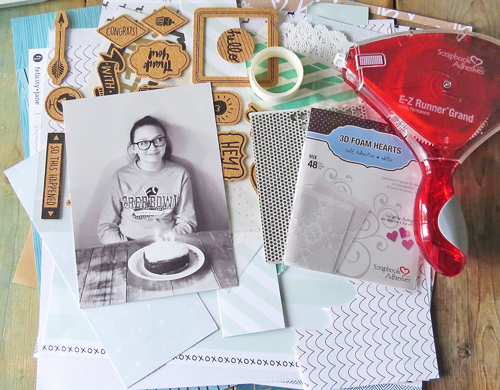 Celebrate a Page with 3D Foam Hearts!
This "rare to capture" picture of my beautiful Mackenzie will be the focus of the layout. Of course, I will layer my layout, it's a trademark of mine 🙂 My go to is the E-Z Runner® Grand Refillable Dispenser and it will get the job done!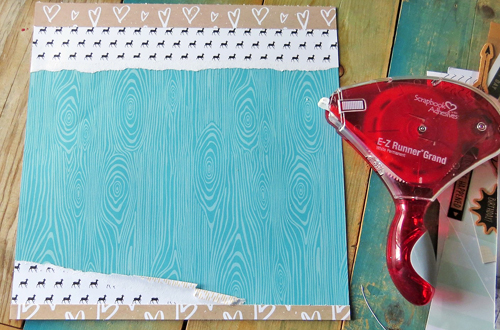 To create interest and dimension to my layout, I used 3D Foam Circles Black Mix. It's behind Mackenzie's picture to lift and make a shadow effect.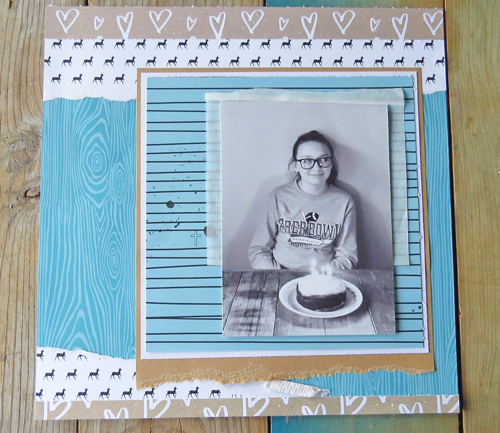 Wear Your Adhesive on the Outside
What would you do with 3D Foam Hearts? The possibilities are endless. The versatility of the foam shapes by Scrapbook Adhesives by 3L  accents projects perfectly.
As you can see from the finished layout, I used mine with gold glitter! A good ole white plate does the trick for catching the excess glitter. For a  fun twist, I added sequins here and there on some of the hearts before sprinkling the glitter. Next place the hearts randomly on the layout.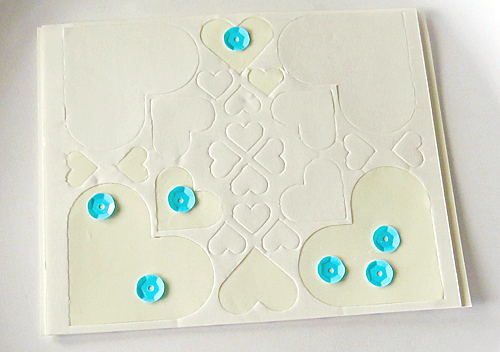 Here's a quick video on How to use 3D Foam Hearts and Other Shapes.
Final Touches
Some words were added and sprayed ink mist to my layout. Admittedly, I am quirky in the sense that a layout doesn't feel finished unless I add mist to it!
There you have it! Here's a close up of my layout and you can see how much dimension brings a page to life. I hope this inspires you to create some fun stuff!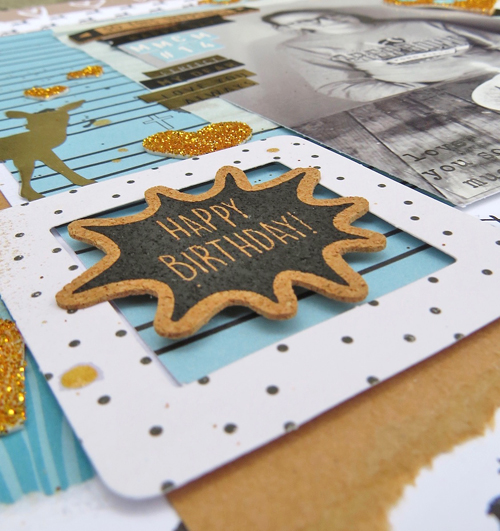 Creative Time: 45 Minutes
Skill Level: Beginner
Materials Needed:
Scrapbook Adhesives by 3L®:
3D Foam Hearts
3D Foam Circles Black Mix
E-Z Runner® Grand Refillable Dispenser
Other materials:
Spray mist, patterned papers, cardstock, kraft paper, tracing paper, doily, sequins, stickers, washi tape