Hi, everyone! Do you like cards that have a bit of glitz and glimmer? Teri here, and I'm going to show a quick way to make cards with glittery backgrounds that are sure to tickle your fancy!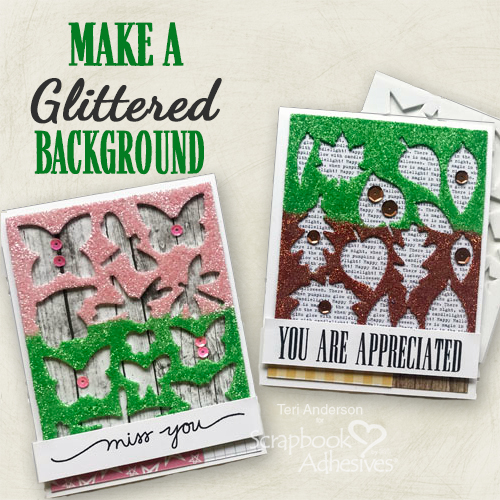 These cards easy to make with 3D Foam Shapes from Scrapbook Adhesives by 3L.
Making a Glittered Background
The first thing you'll want to do is pick a 3D Foam Shape. You'll remove all the foam shapes, leaving you with the negative piece of foam like this.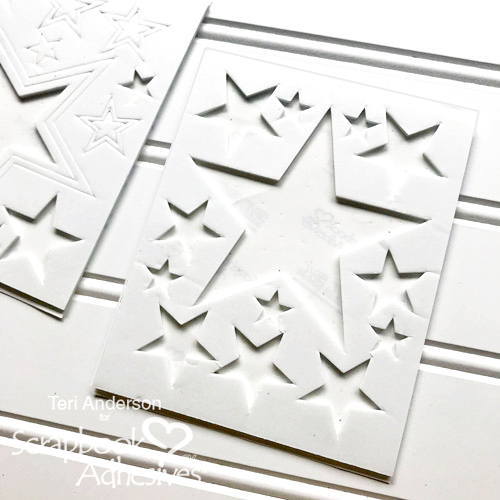 Adhere to the negative you have chosen to the patterned paper. I recommend using a neutral woodgrain pattern or subtle text pattern.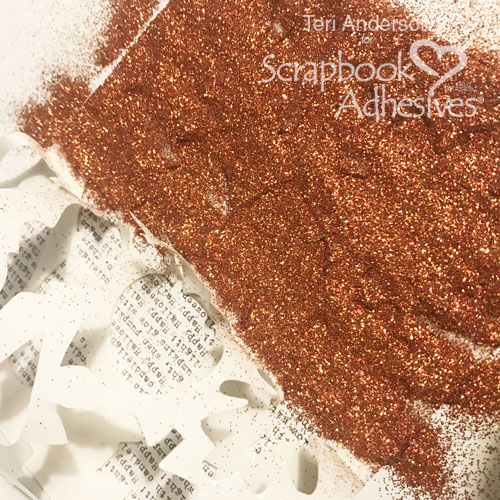 Peel up part of the backing sheet and dump glitter all over the foam. (Don't have any glitter? Try using seed beads or pigment powders instead.) Return the excess glitter to your storage container.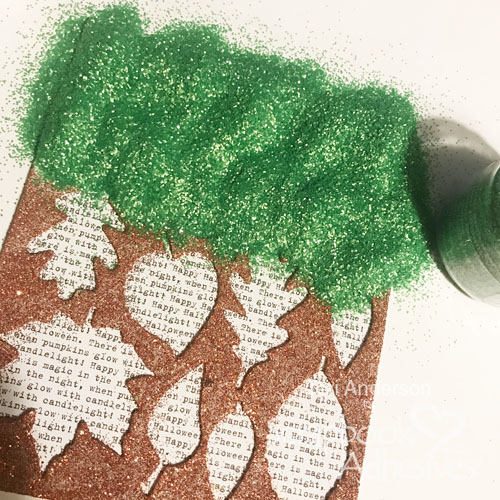 Remove the rest of the backing sheet and dump a second color of glitter all over it. Again, return the excess glitter to your storage container. (Feeling adventurous? Try using three to four different colors of glitter. Simply pull up less of the backing sheet each time.)
Take a card and apply a couple strips of patterned papers to the bottom of it. Then mount the glittery background to it. You'll also want to print or stamp a sentiment on cardstock and place it onto the card. I recommend using Extreme Double-Sided Tape as it's super strong and works well when applied on top of the glitter.
Finishing Up the Card
Complete the card by randomly adding some sequins to the open spaces. There's no real rhyme or reason here. You'll just want to eyeball things.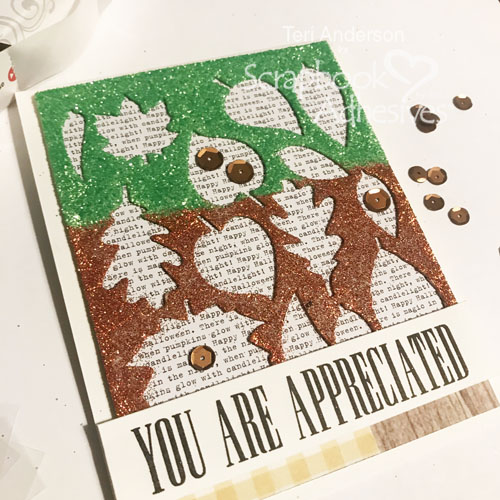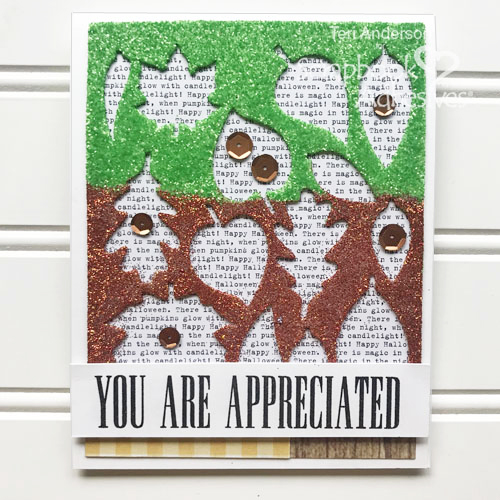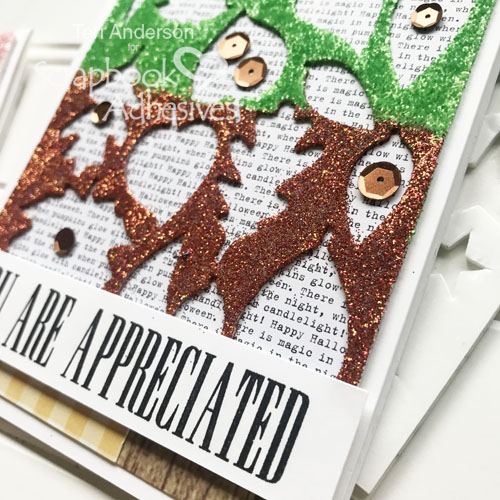 The beauty of this glittered background technique is it works with many of the different 3D Foam Shapes. The first card uses the negative from the 3D Foam Leaves pack, while this second one uses the negative from the 3D Foam Butterflies pack.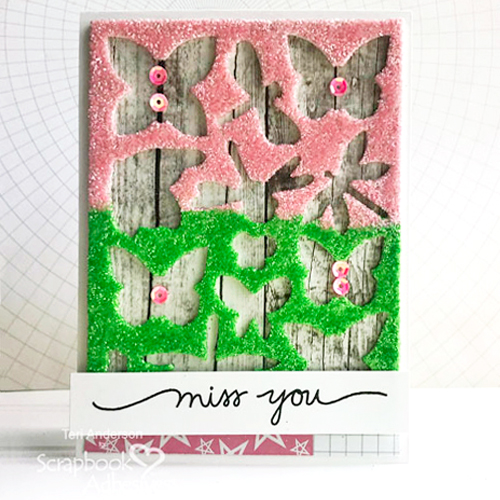 While I used the exact same steps to make this card, I was able to get a completely different look by using a different foam shape and some other colors of glitter and sequins.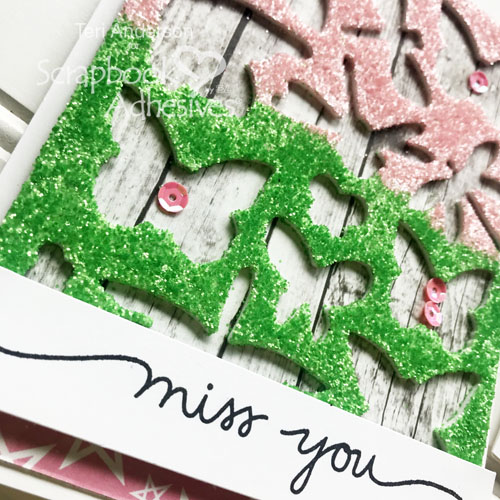 I hope you enjoyed this tutorial! Feel like making a glittered background card like mine? I'd love to see your creations! Be sure to leave a comment for me to check it out!
Happy creating!
Teri Anderson
Creative Time: 45 Minutes
Skill Level: Beginner
Materials Needed
Scrapbook Adhesives by 3L®
HomeHobby by 3L®
Other
Hello Healthy Soup Patterned Paper by Jillibean Soup; Gingham and Woodgrain Patterned Papers by Simple Stories; White Cardstock by Neenah Paper; Scripty Sayings and Noteworthy Stamp Sets by Paper Smooches; Black Ink Pad by Ranger Ink; Sequins by Cartwright's Sequins; Glitters by Ranger Ink
Love It. Save It!