There are so many fun embellishments available in the scrapbooking world but every once in a while I like to go out on my own and get creative! One great way to do that is by using adhesives as embellishments! Christine Meyer joining you today with a Sunshine Scrapbook Layout featuring 3D Foam Strips as embellishments.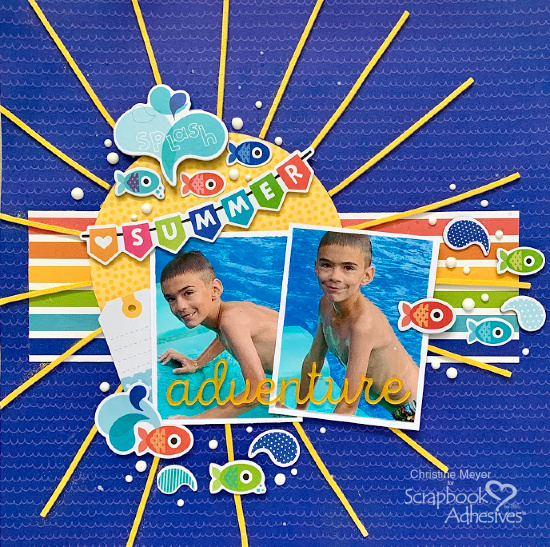 Sunshine Scrapbook Layout Embellishing
Newer to the line of 3D Foam products for Scrapbook Adhesives by 3L, the 3D Foam Strips, are one of my favorites. I use them on nearly every project. But today I am using them as embellishment, creating the rays on my sunshine.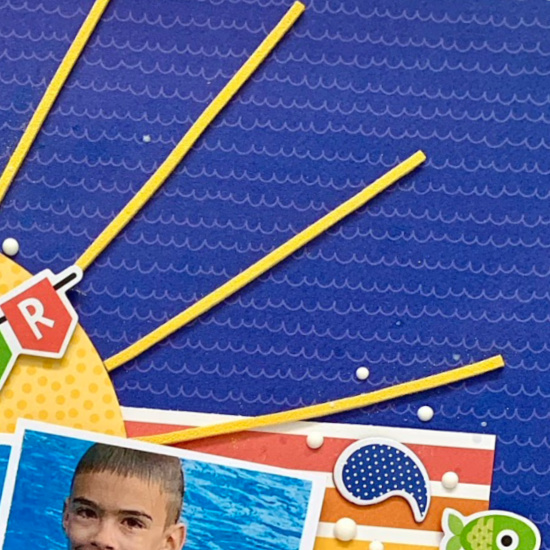 After putting my circle for the sunshine where I wanted it, I went all the way around and added one line of the 3D Foam Strips about every inch. Then I peeled off the top and added yellow embossing powder. I heated up the powder so that it set. I made sure to do this step before adding my pictures and other embellishments so that I didn't mess up anything.
Adhesive Details
While the 3D Foam Strips certainly steal the show, this layout is packed with additional adhesives!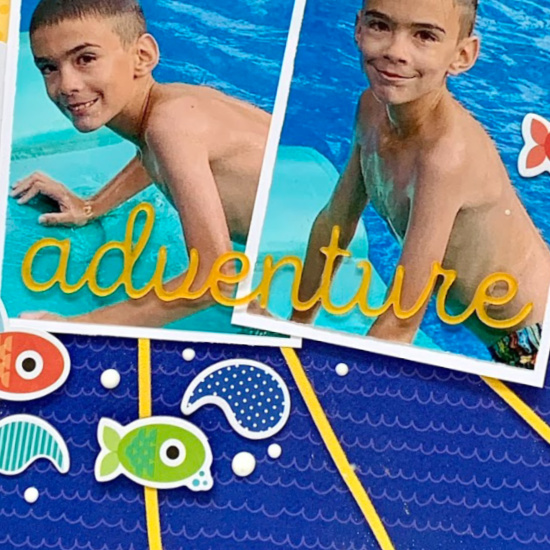 The acrylic adventure title is attached using the E-Z Runner Grand Ultra Strong.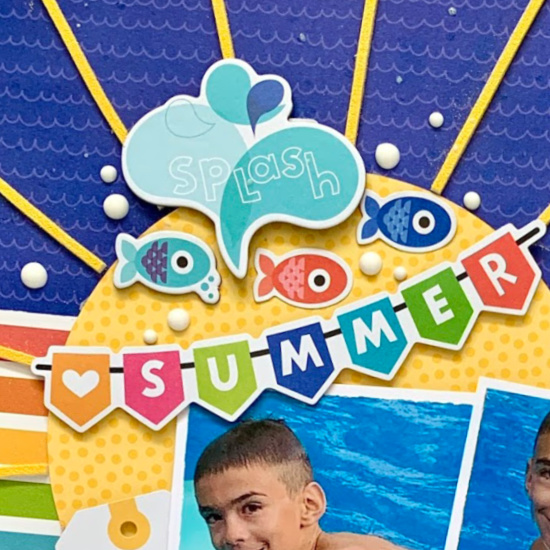 I used 3D Foam Squares White Mix to pop up a lot of the ephemera throughout the layout.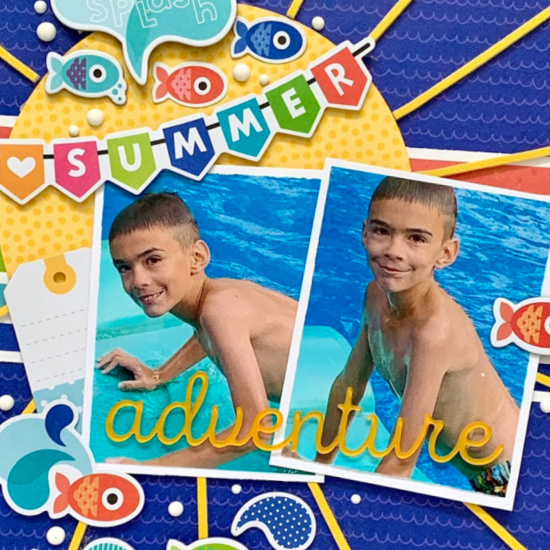 This picture demonstrates how much adhesive can impact the look of your layout – the E-Z Runner Grand keeps things flat and secure while 3D Foam adhesives pop them up creating a multi-level look.
You can check out some details on this Sunshine Scrapbook Layout over on my YouTube Channel!
Thanks for stopping by today!
-Christine
Creative Time: 60 Minutes
Skill Level: Intermediate
Materials Needed:
Scrapbook Adhesives by 3L®
3D Foam Strips
E-Z Runner® Grand Permanent Strips Refillable Dispenser
E-Z Runner® Grand Ultra Strong Refill
3D Foam Squares White Mix
Other
Patterned Papers: Pebbles Inc. and Bella Blvd; Die Cut Shapes and Acrylic Title: Bella Blvd
Save to Pinterest!