These monthly recap layouts, while important to me, can also get a little boring. I love capturing all the little moments and taking the pressure off myself to scrapbook all those. But it can be pretty repetitive in design. That's where Scrapbook Adhesives by 3L comes into the picture! This month, I had some brand new adhesive to play with and I knew that would make the process more fun! Let's take a look at this October Monthly Recap Layout!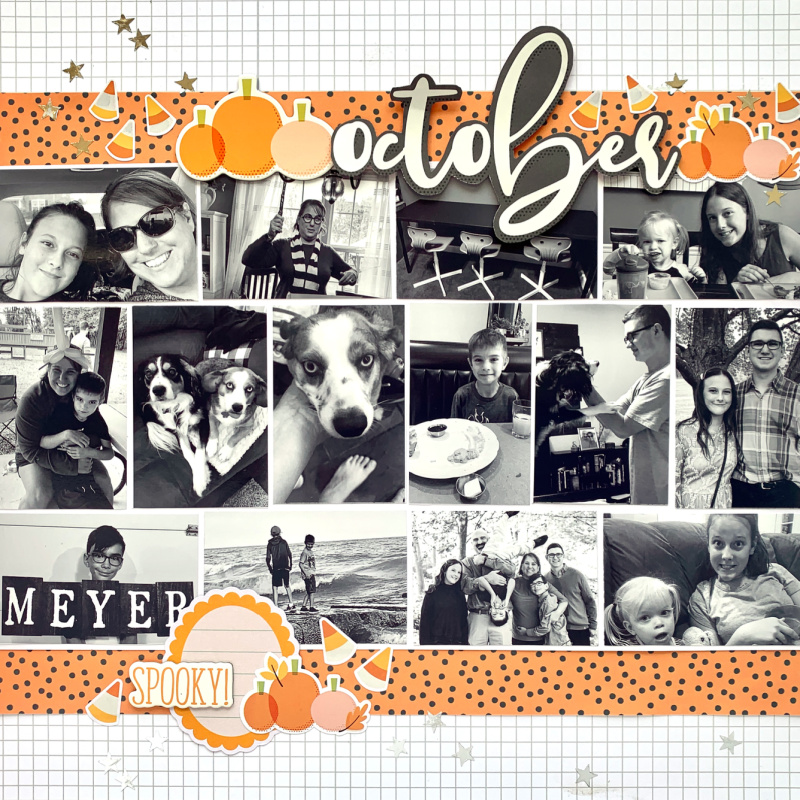 First off, look at all those photos! The E-Z Runner Grand made it easy to create this photo collage! And before I show you the newest product, let's take a look at a few other details on this layout.
October Monthly Recap Layout Process
This month I opted to give my title dimension. I used a combination of 3D Foam Circles and 3D Foam Strips to achieve that. The 3D Foam Strips are simply amazing for script titles, making it easy to cover those skinny areas.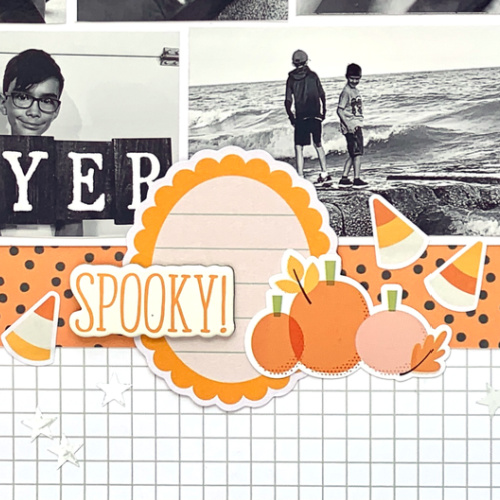 I created this cluster all using the E-Z Runner Grand. I even added a little adhesive to the chipboard to make sure it held nice and tight!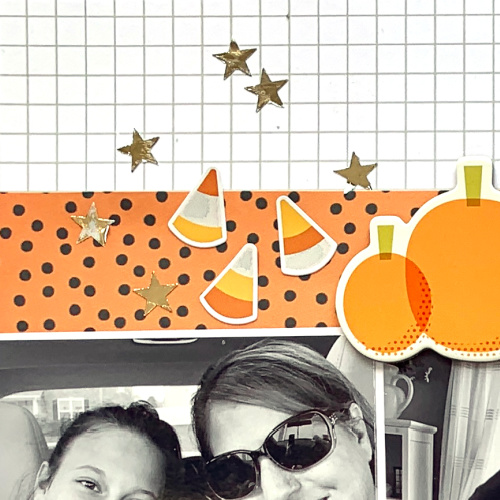 Embellishing with the E-Z Runner Stars
Of all the things I thought I'd see coming out of an E-Z Runner, shapes weren't one of them! But as soon as I laid my eyes on the E-Z Runner Stars Refillable Dispenser, I knew it was going to be an amazing addition to the line-up. I used it throughout my layout to add star embellishments.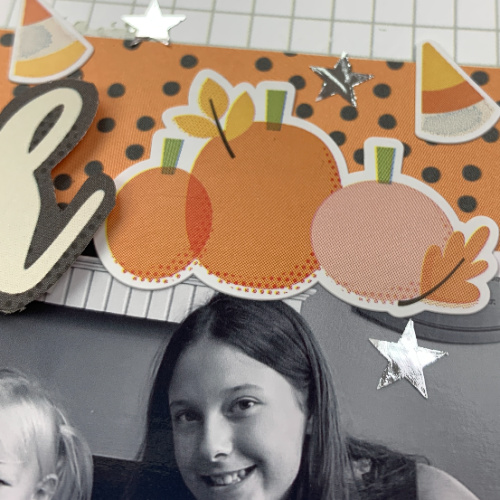 Adding silver foil to them from the 3D Foam Creative Embellishment kit with Foil was easy to do! Once I added the stars, I just rubbed foil over them and they were ready to roll!
View October Monthly Recap Layout Process Video
Thanks for stopping by today!
-Christine
Creative Time: 30 Minutes
Skill Level: Beginner
Materials Needed
Scrapbook Adhesives by 3L®
3D Foam Circles White Mix
3D Foam Strips
3D Foam Creative Embellishment kit with Foil
E-Z Runner Stars Refillable Dispenser
E-Z Runner Grand Permanent Strips
Other
Patterned Paper, Stickers, and Ephemera from Simple Stories
Save It to Pinterest!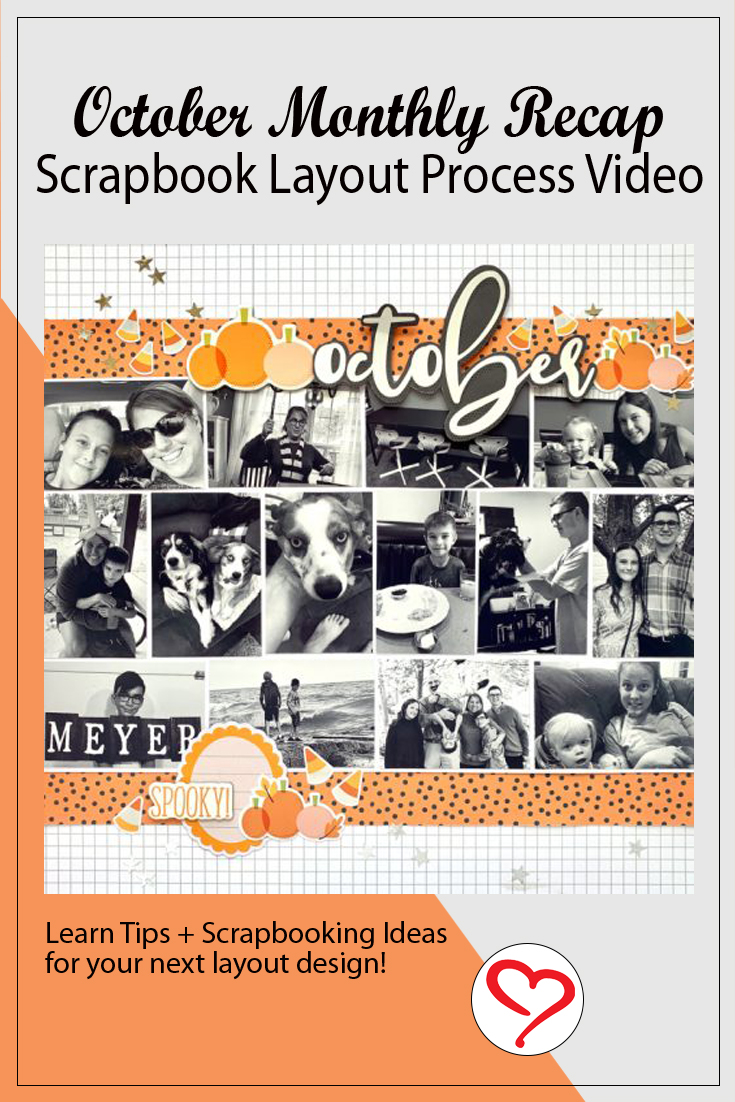 Visit our Website and Blog!
Sign up for our Newsletter so you never miss a contest or giveaway!