Hi, everyone! Teri here to show you how to create quick cards featuring paper strips! Send a few to friends who are needing a spot of fun in their mail boxes. Let me show you how.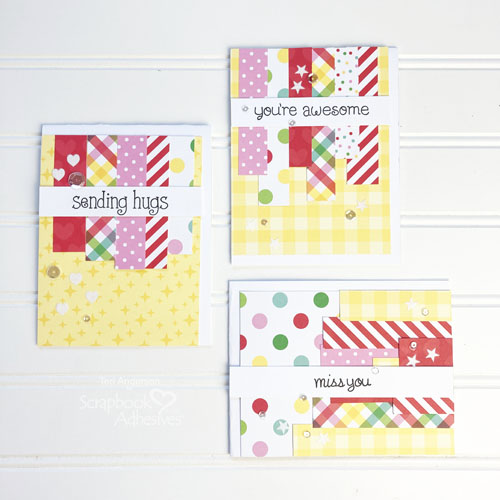 You only need a few basic supplies to make cards such as patterned paper scraps, cardstock, a few stamped sentiments, embellishments, and of course, adhesives!
Create Paper Strips and Embellish with Them + More
Start by cutting several strips of patterned paper. Place Crafty Power Tape on the back of each strip.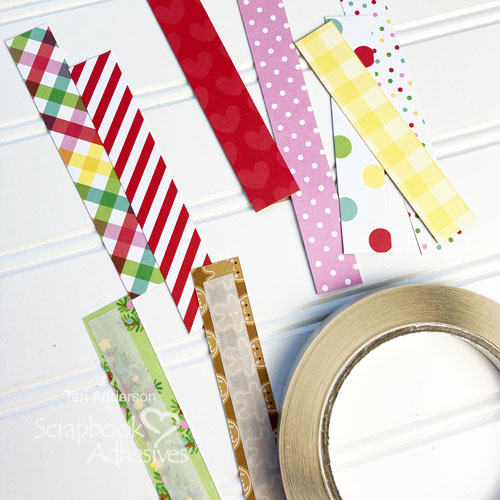 Take your patterned paper strips and randomly place them along a panel of patterned paper. You can arrange your strips and then adhere them to the panel. Feeling adventurous? Throw caution to the wind and adhere the strips to your paper panel as you figure the arrangement out as you go. Trim the excess paper down and mount the panel to a card.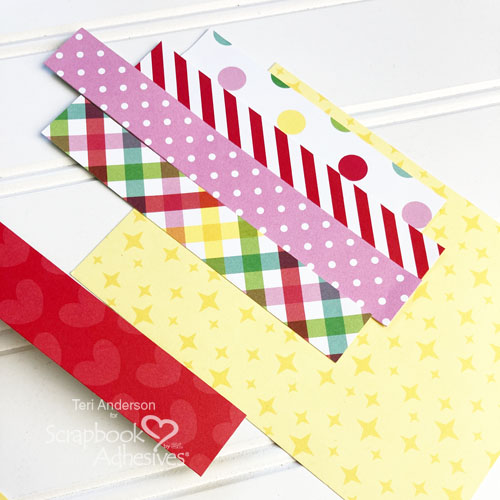 Stamp a sentiment on a strip of cardstock and adhere it to your card. Take a heart dispenser and add a few adhesive hearts. Dump flock on the hearts and use your finger to burnish the flock onto them. Keep rubbing it down until you feel no stickiness on the hearts!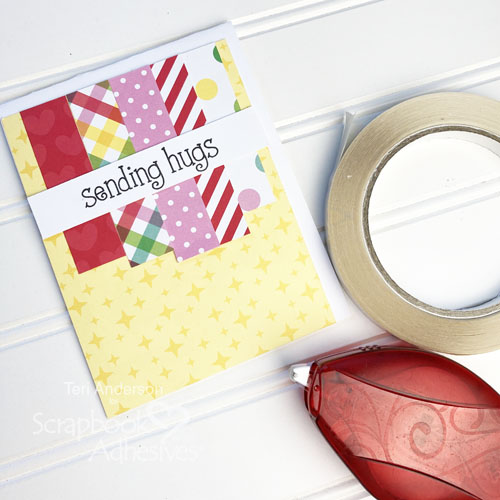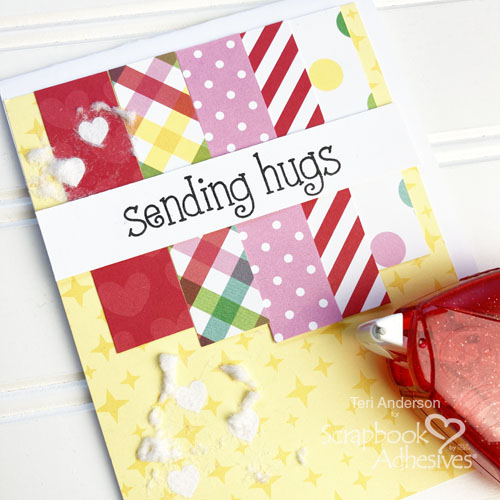 Complete your card by adding a few sequins or gems to it.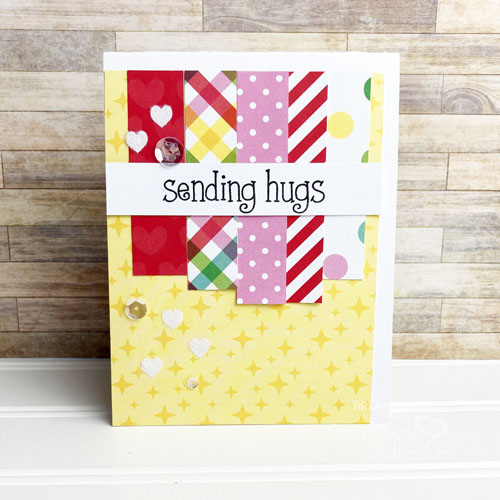 This design is so simple and comes together quickly. I actually made these two cards at the same time. They look different and yet they are very similar!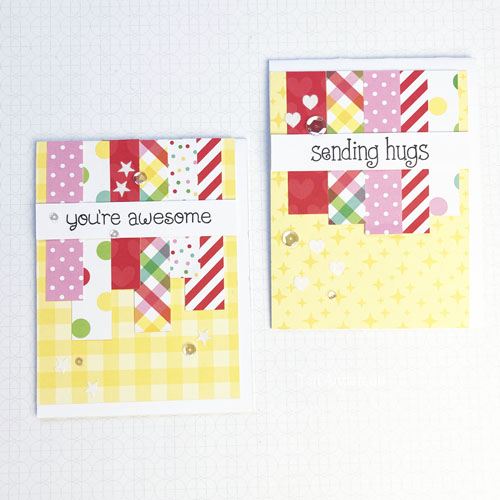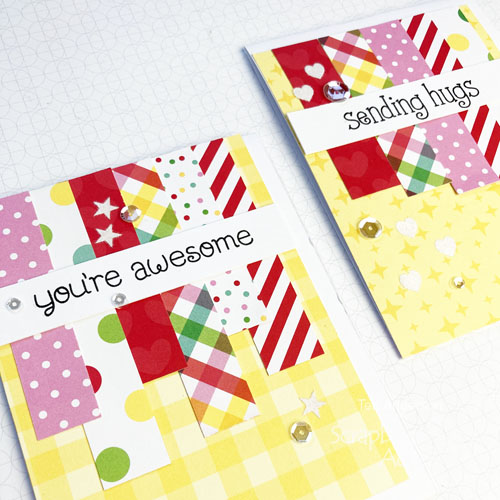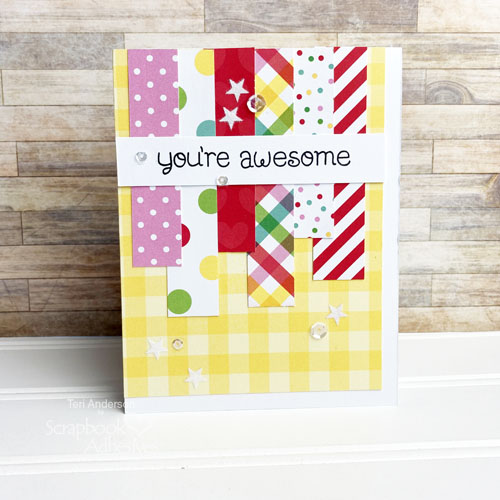 Change Its Orientation + More for a Different Look
Another fun way take making a quick card with paper strips is to change the orientation of the card. Make the card horizontal rather than vertical. Put the paper strips on the side rather than the top.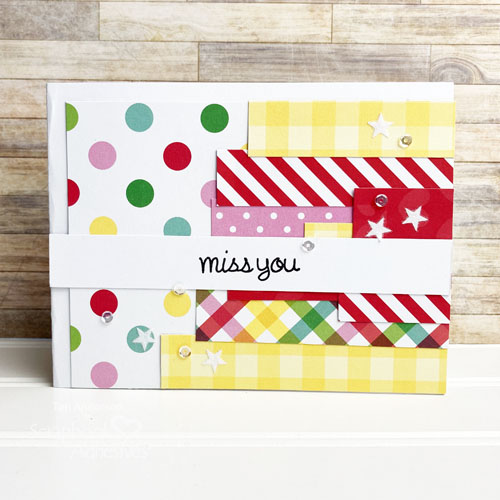 You can also add layers of paper strips to your card. This is how the paper strips looked on this card before I added the sentiment to it. You'll see a couple layers of paper strips on it!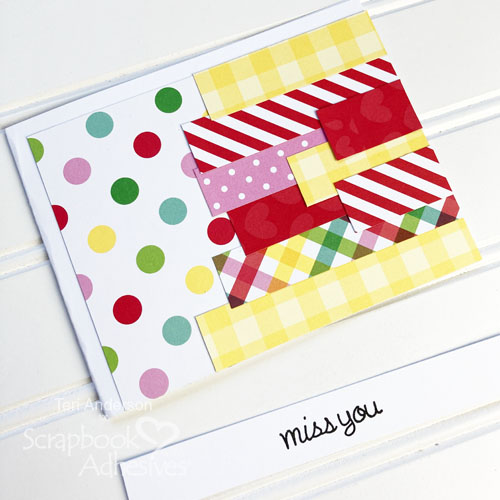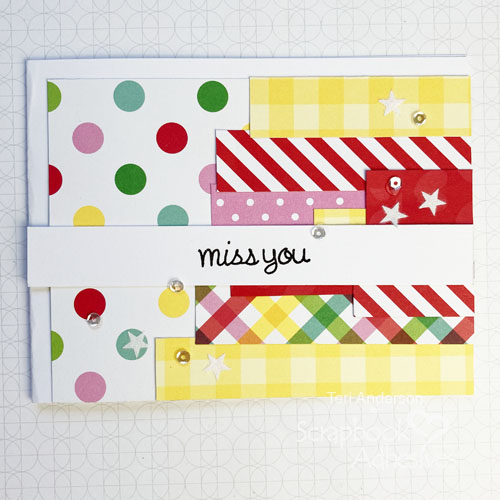 I hope you are inspired to make a few quick cards of your own with paper strips. This is a fun way to use lots of patterned papers on your cards. It's also a way to use up your paper scraps from other crafting projects!
Happy creating,
Teri Anderson
Creative Time: 45 Minutes
Skill Level: Beginner
Materials Needed
Scrapbook Adhesives by 3L®
Other
White Cardstock: Neenah Paper; Patterned Papers and Stickers: Doodlebug Design (Christmas Magic Collection); Stamps: Lawn Fawn (So Much to Say Stamp Set); Ink Pad: Ranger Ink; Sequins: Pretty Pink Posh; White Flock: Stampendous
Save It to Pinterest!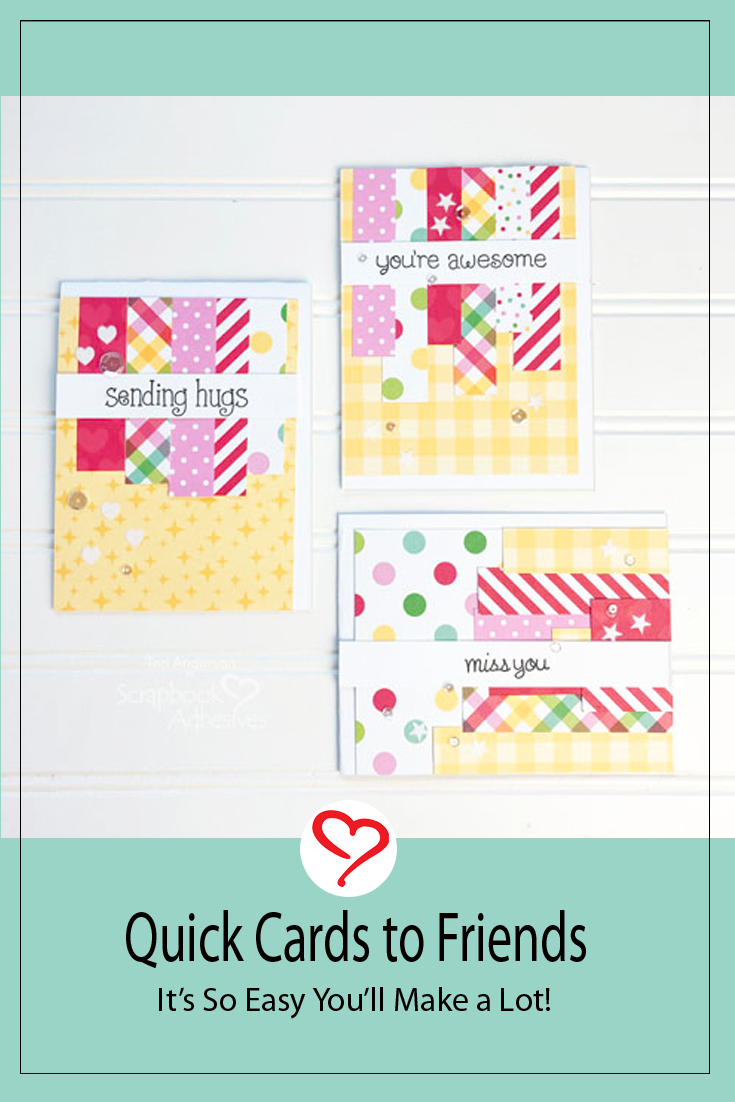 Let's Connect!