Hi, everyone! Got a best friend far away? Want to tell your friends how much they mean to you? Teri here to show you how to make a few simple foiled cards to tell your bestie you miss her and are grateful for her friendship.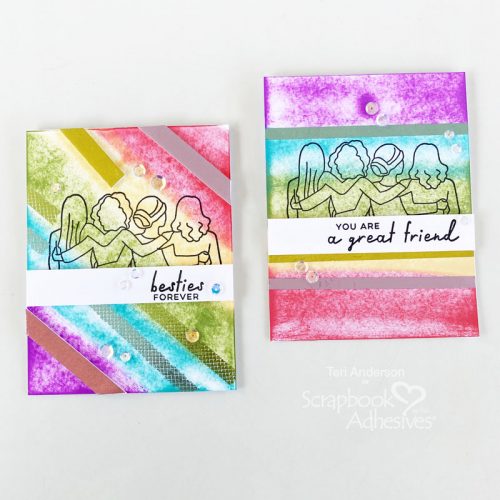 Make the Friendship Cards Background
Start by creating your own backgrounds with ink pads. Simply take pieces of cardstock and drag several ink pads across them to make stripes. Depending on what kind of ink you use, you may need to let yous panel dry a little while before moving to the next step. You can speed up the drying process with an embossing gun.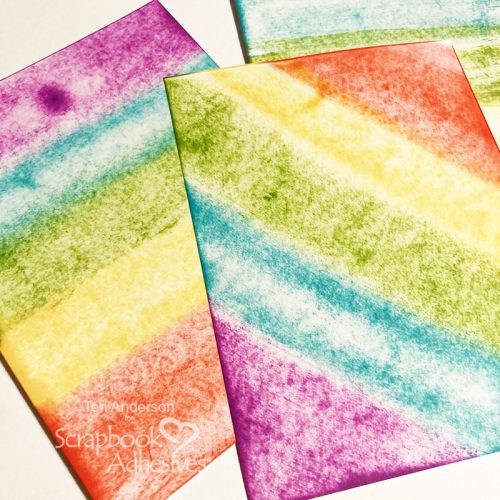 Stamp a friendship image on a background with black ink. Apply strips of Crafty Power Tape Polybag 81ft onto the card as well. Apply as many strips as you want.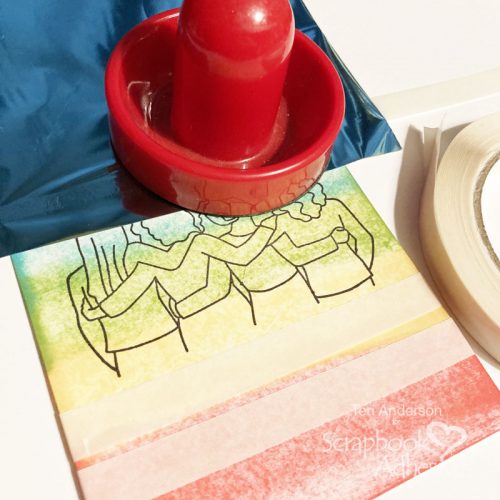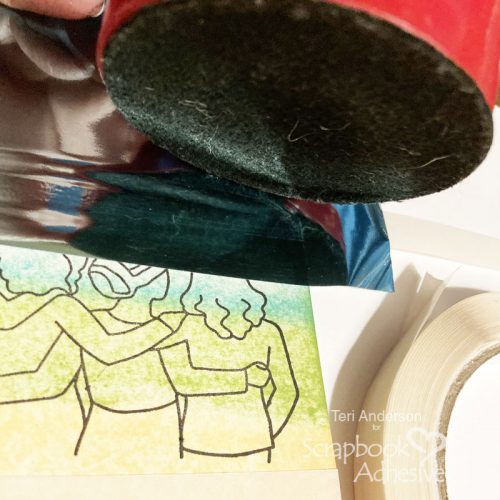 Wear Your Adhesive on the Outside with Foils
Remove the backing paper one strip at a time. Apply foils from the Metallic Transfer Foil Sheets Pastel Colors (color side UP) to the strip. Use your hand to burnish the foil onto the tape by rubbing it firmly. An air hockey paddle also works well for this because it allows you to apply firm, even pressure to the foil. There's also felt at the bottom of the paddle, which makes it easy to move around.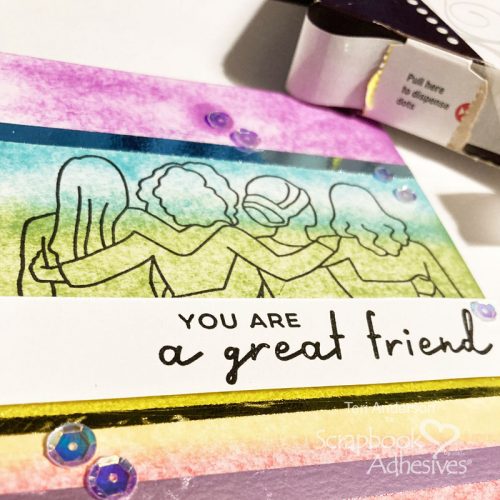 Complete the card by adhering your panel to an A2 card. Add a sentiment strip. Be sure to make it pop with Crafty Foam Tape White. Embellish the card with a few sequins as well using Adhesive Dots Micro.
Change the Look Using Different Adhesives
You can change the look of a card by using some of Scrapbook Adhesive by 3L's other adhesives with foil.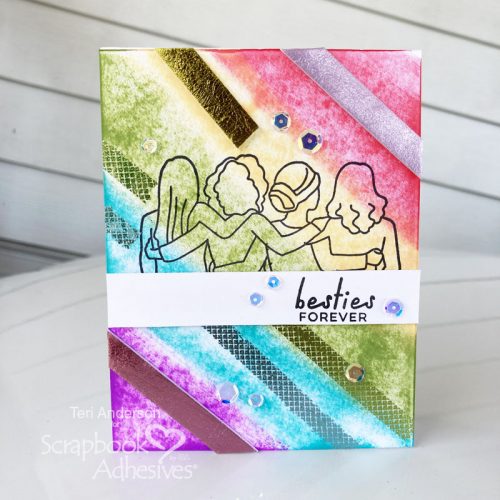 Crafty Foam Tape White is a fun way to add chunky dimensional strips. You can also create textured foiled lines with a dot adhesive runner like the E-Z Runner® Petite Permanent Dots Refillable Dispenser.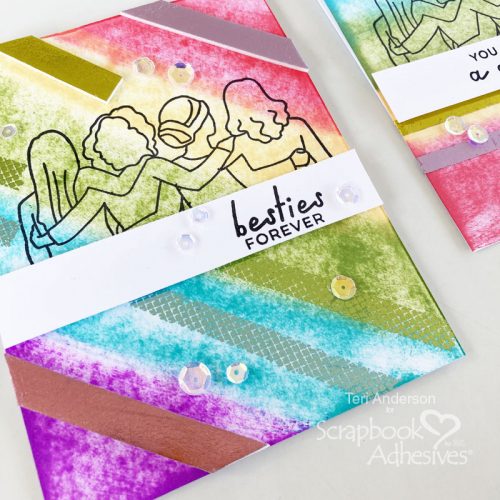 I hope you are inspired to make a card for a favorite friend with some foiled lines on it! Let me know if you do!
Happy crafting,
Teri Anderson
Creative Time: 45 Minutes
Skill Level: Beginner
Materials Needed:
Scrapbook Adhesives by 3L®
Other
White Cardstock: Neenah Paper; Stamps: Hero Arts (Better Together); Ink Pads: Ranger Ink; Sequins: Pretty Pink Posh; Air Hockey Paddle
Save to Pinterest!