I had the house to myself for a few days and spent my time wisely!  I created!  I've had this purse form for a while, just waiting for the right idea and the right time to play. My idea for a unique texture using Adhesive Sheets and tissue paper came together beautifully!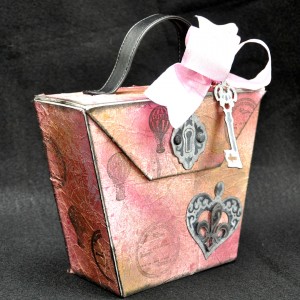 Purse Form Tutorial
Start with SCRAPBOOK ADHESIVES BY 3L Adhesive sheets, white tissue paper and cardstock. I cut an Adhesive Sheet down to the size of each of the panels on the purse.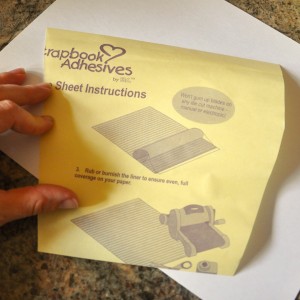 Peel off one side and stick it to the cardstock.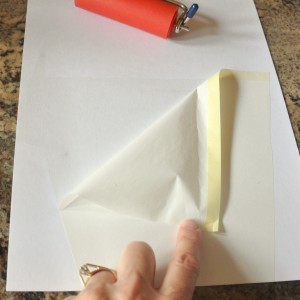 Next, crumple, then uncrumple a single sheet of tissue paper and place it across the Adhesive Sheet.  I wanted some wrinkles, but not too many.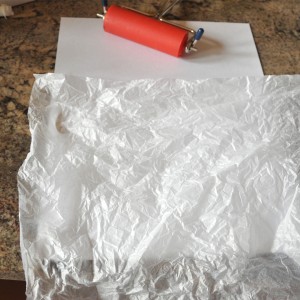 Flatten the tissue paper down, I used my brayer, but hands would work too.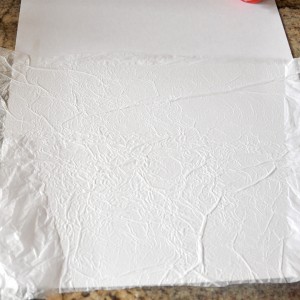 Spray a few colors of Glimmer Mist colors across the tissue paper and allow it to dry. Images were randomly stamped on the panels.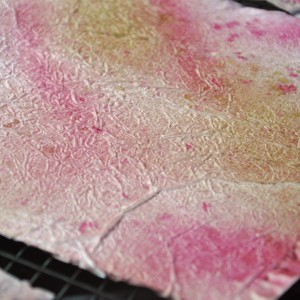 Next I sprayed several smaller tissue adhered pieces with with metallic tones. I used them to cut/emboss Spellbinders™ Nested Hearts and Antiquities die templates.  I airbrushed Copic Markers through the dies for more detail.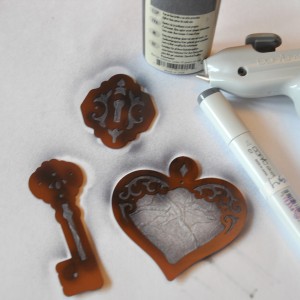 Then I applied strips of Crafty Power Tape to the purse form, and then adhered the colored panels to the sides of the purse.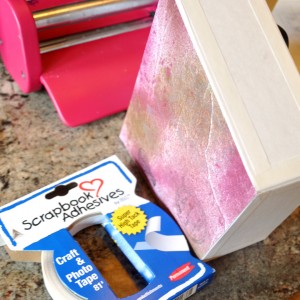 Craft and Photo Tape was applied to the die cuts, and Black 3D Foam Squares, trimmed to fit the Fleur de Lis die cut, and secured them in place.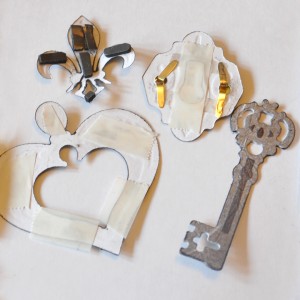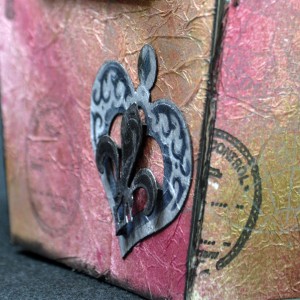 I sprayed a wide white ribbon with Glimmer Mist and tied it to the handle, and sponged black ink along the seams of the purse to finish the project.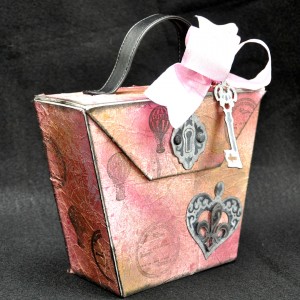 Adhesive Sheets and tissue paper are a great combination for adding a bit of dimension and interest to your next card, scrapbook page or mixed media project.  There are so many possibilities with this technique, change the color of the sprays, the background cardstock, and /or the tissue paper for a different look. Or don't use cardstock for a more translucent effect.   This is perfect for die cuts!
Tissue paper makes an inexpensive and easy texture for any surface, and using mists and inks you can customize it to your project!
Supply List:
SCRAPBOOK ADHESIVES BY 3L: Crafty Power Tape, Black 3D Foam Squares, Adhesive Sheets
Spellbinders Paper Arts: S4-296 Nested Hearts, S4-298 Antiquities
Tattered Angels: Glimmer Mist (Black Magic, Graphite, Olive Vine, Cranberry Zing)
Purse: Creative Imaginations Sonia Purse
Ink: Clearsnap Pigment Ink (Black, Pewter), Copic (C7, 100)
Airbrush: Copic ABS
Stamps: Tattered Angels, Judikins
Brad: Creative Impressions
Other: White Cardstock, White Ribbon, White Tissue Paper, Ball Chain
Save