For this LO I used 3 of my favorite Scrapbook Adhesives by 3L products. The MyStik™, E-Z Dots™ Repositionable dispenser (green) and 3D Foam Squares.
I love to use the E-Z Dots™ Repositionable to keep any masks down on my LO when using any kind of spray ink. If you use little paper parts they often get blown way by the spray but a E-Z Dots™ Repositionable keeps them in place without leaving any trace of the adhesive behind.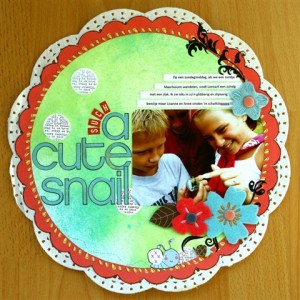 The background of this LO is created using glimmer mist. In the background I wanted to have some white text circles so I punched out some circles and adhered  them to white cardstock using E-Z Dots™ Repositionable. The I sprayed with the glimmer mist and removed the circles. Now I got some nice white circles in my background. Then I used the E-Z Dots™ Repositionable to place the negative of the punched out circles over the white spots and stamped with a text stamp without any worries that the paper would move while stamping.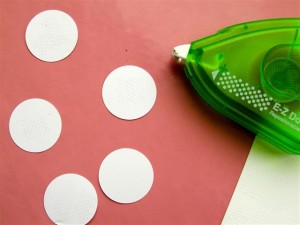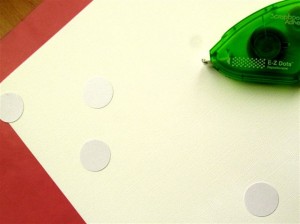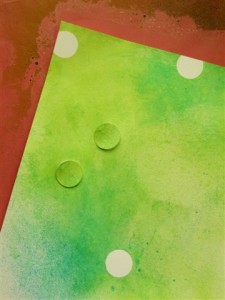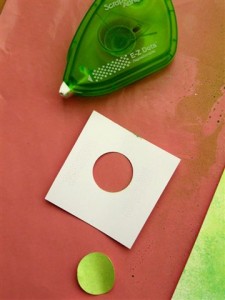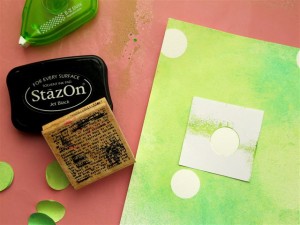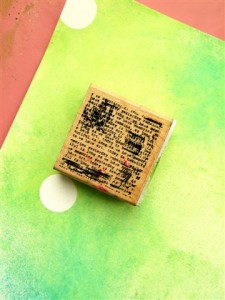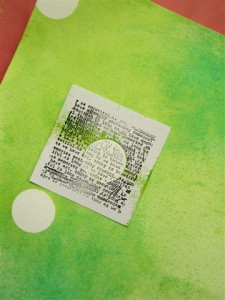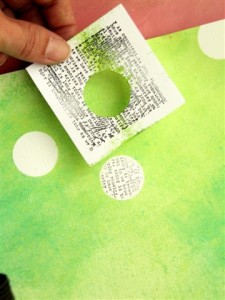 One of the reasons why I love the Mystik™ Permanent Strips Dispenser (Red) so much is that the tape in not one long strip but it is a lot a tiny little strips next to each other which makes it easy to use for circular shapes like the circle I used on my LO.
No need to replace the tape runner every cm, just put it down and go all the way round in one time!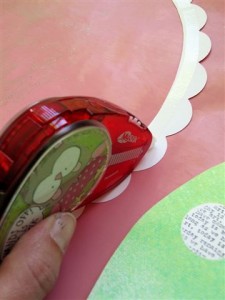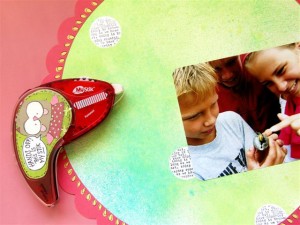 I like to give a little depth to my projects and therefore am a big fan of 3D Foam Squares. They works easy, fast, give a lot of depth and are strong! No way your flowers or other embellishments will ever fall off your project!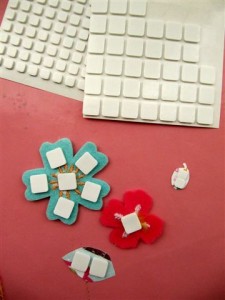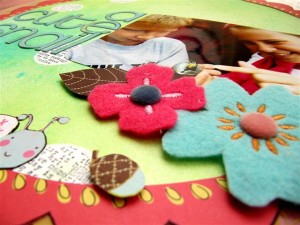 And this is the final LO: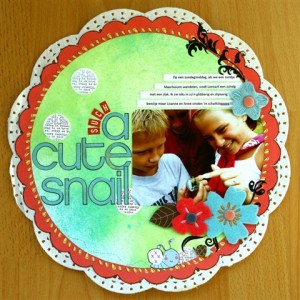 Supplies used:
Scrapbook Adhesives by 3L: Mystik™, E-Z Dots™ repositionable and 3D Foam Squares
My little shoebox: paper | Basic Grey: letter stickers, rubons, brads | Prima Marketing: paper | October Afternoon: letter stickers | Other: Cake doily, felt flowers | Limited Edition: stamps | Stazon: ink
Thank you so much for stopping by!
Save
Save
Save