Pink roses are among my favorite flowers, but in this drought anything still in bloom works for me!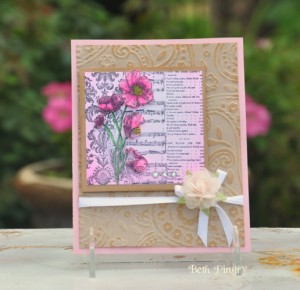 Today's card features a stamped image of roses. I stamped twice onto white cardstock, colored both sets of flowers with markers, then chose the one I liked best. I added 3D Foam Squares to the back side of the image, directly behind the roses only. I fussy cut the flowers.
For the second image, I airbrushed pink around the edges, then trimmed the image closely.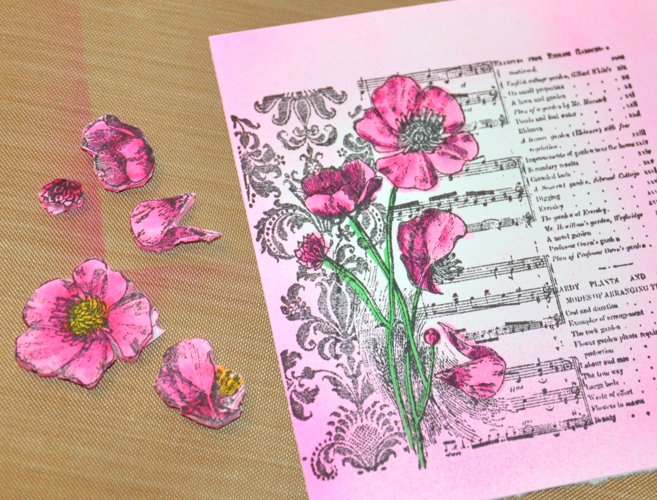 I colored the exposed foam of the 3D Foam Squares with a light pink marker to reduce the contrast between colored flowers and the stamped image. This was done before adhering them to the stamped image.
The second image was mounted onto medium kraft cardstock, which was sanded and inked, and adhered with E-Z Dots® Permanent adhesive.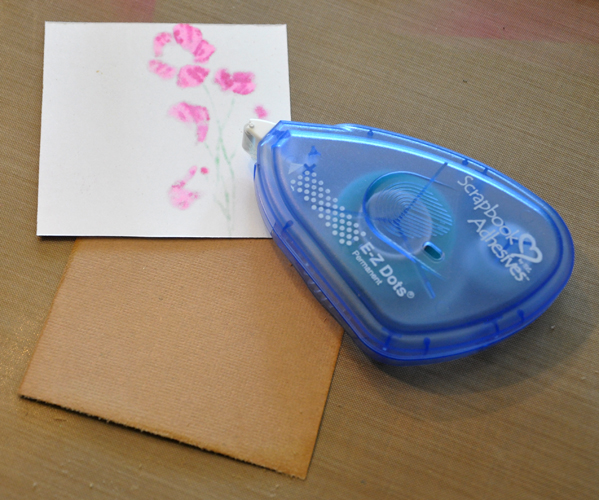 Next, I flipped over the image, adhered the fussy cut flowers to the image and added bling. On the back side I used Crafty Foam Tape at all the corners.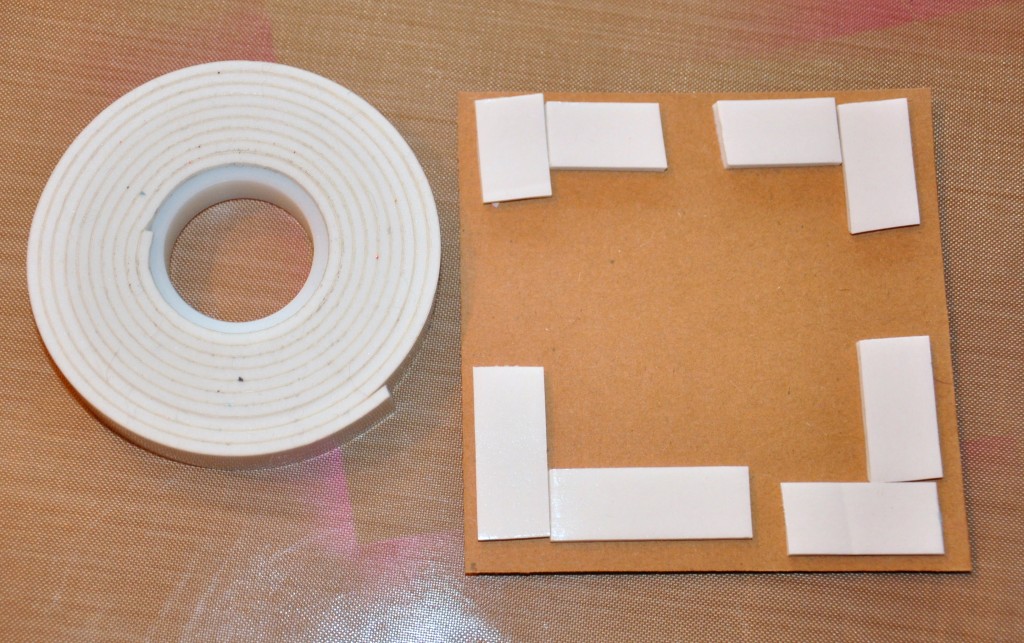 I embossed the larger piece and then sanded the details and inked the edges. I tied a white ribbon around the embossed cardstock, secured it in place and mounted it all onto pink cardstock with E-Z Dots® Permanent adhesive.
I didn't love the bow I tied, so I added a flower on top of it and secured it with Dodz™ 3D adhesive.
You can see the colored foam on this side view, as well as the dimension from the Crafty Foam Tape and 3D Foam Squares.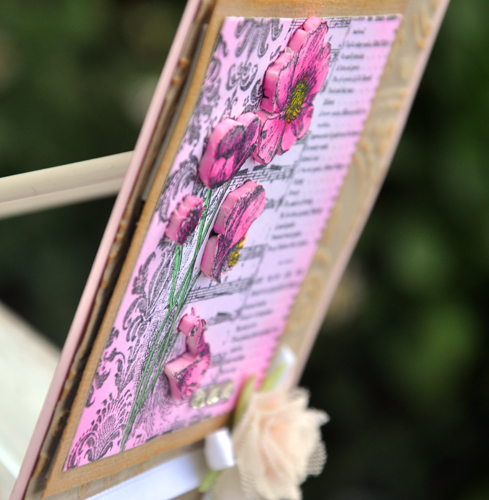 Here's a larger front view~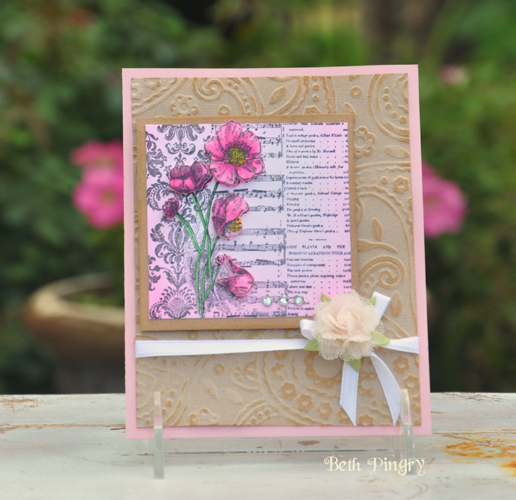 Thanks for stopping by!
Supplies used: