Hi everyone!
Vicki here 🙂 Today I thought I would share with you how I love to use scrapbooking supplies and  frames to create "pretties" to hang and enjoy.   When I saw the Glitz, "French Kiss" line, I knew it was going to be perfect for frame projects like this.  So many fun images, papers and stamps, great for layering.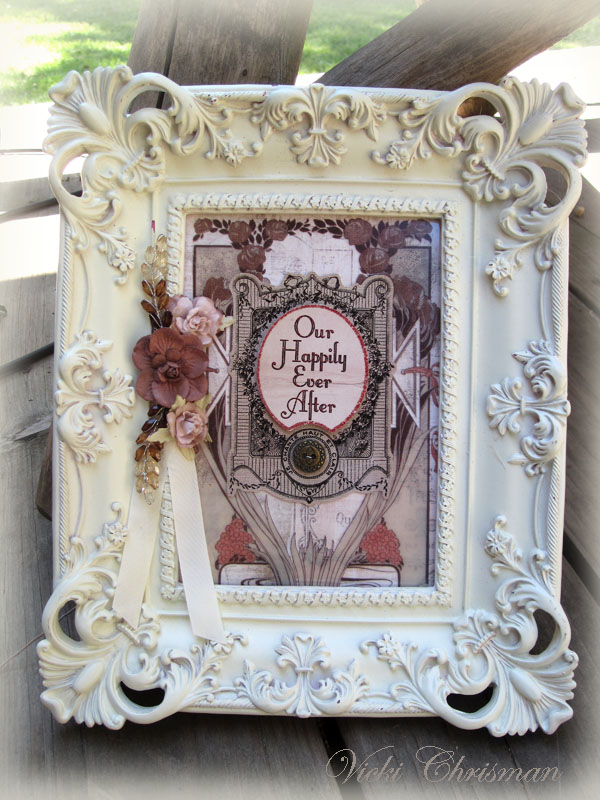 And mine new adhesive of choice for these projects….  E-Z Dots® Permanent adhesive.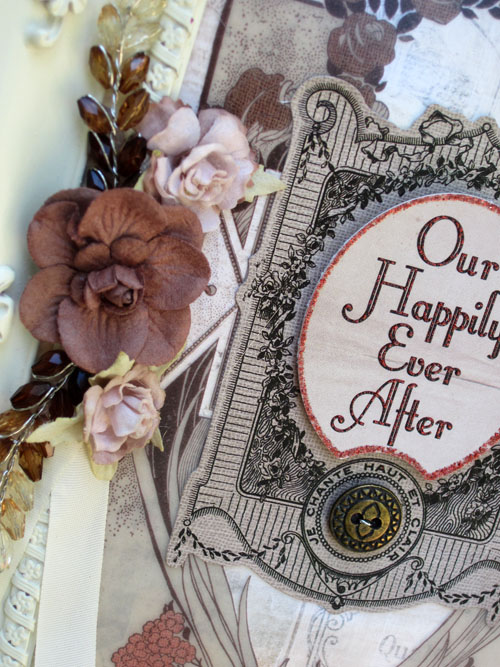 I was having so much fun working with these gorgeous papers and images I couldn't stop.  I have a stash of frames in a box in my supply closet.  Most of them are inexpensive or something I've saved, hoping to re-purpose. This frame below was from the Dollar store. It was gold, so I spray painted it a flat off white.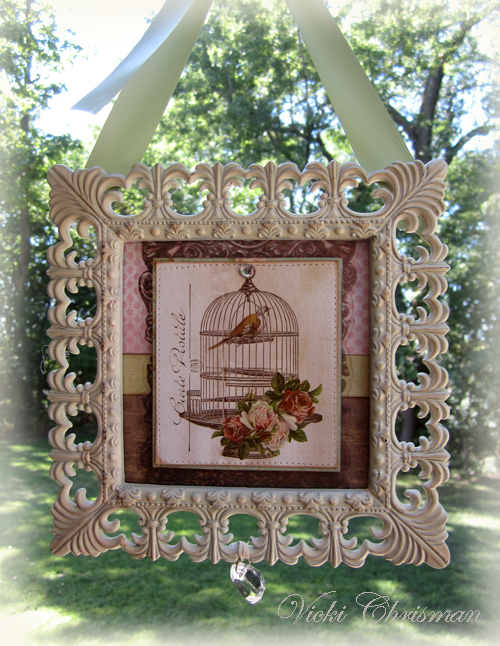 When I'm layering papers and images for projects like this , I keep 3D Foam Squares .. always with in reach. I love using them for dimension!
And again… one more inexpensive frame.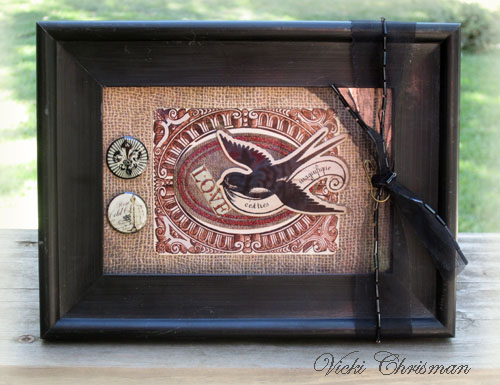 Thanks for stopping by!
I hope you are inspired to re-purpose your old frames.