Hi it's Beth today. September 1 signifies the beginning of school, cooler weather and the fall festivities. We've had such a harsh, hot and dry summer that I've hardly had a chance to enjoy the fruits of summer. I made this as a reminder of what could have been. It is  card size, but you could also frame it as home decor.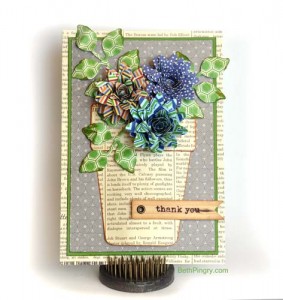 The fun part of this card is that I used the Jillibean Soup kit Macho Nacho that is very masculine. I wanted to create something fun and feminine from those papers.
The rolled flowers, leaves and flower pot are all die cuts. The Thank You wooden embellishment is from Jillibean Soup as well.
I inked the edges of all the papers, well, because I love ink and I love the dimension and finished look it provides.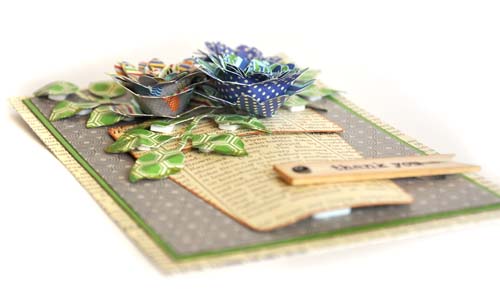 I gave the flower pot a 'curve' by slightly rolling the paper then adding Crafty Foam Tape down the center. The sides are held with E-Z Dots® Permanent, as are the layers of background papers. The leaves are bent and held with 3D Foam Squares, and the rolled flowers are adhered with Dodz™ 3D.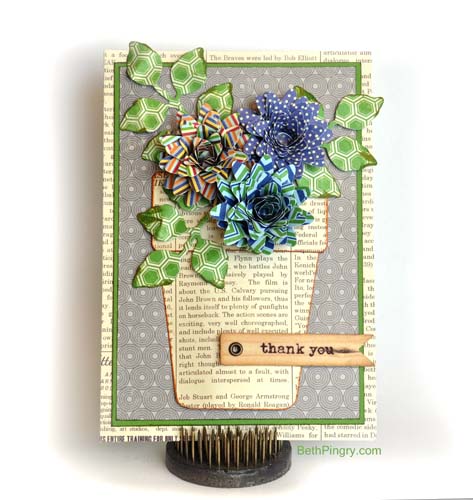 Thanks for coming in today. Please leave a comment if you love this!
Supplies: