Hello, Birgit here with a tag to share today.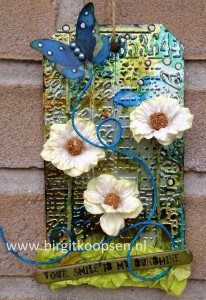 In this little project I used 3 different adhesives.
First I created the background using tin foil, a tag, an embossing folder and an Adhesive Sheet 4″x6″/10×15 cm.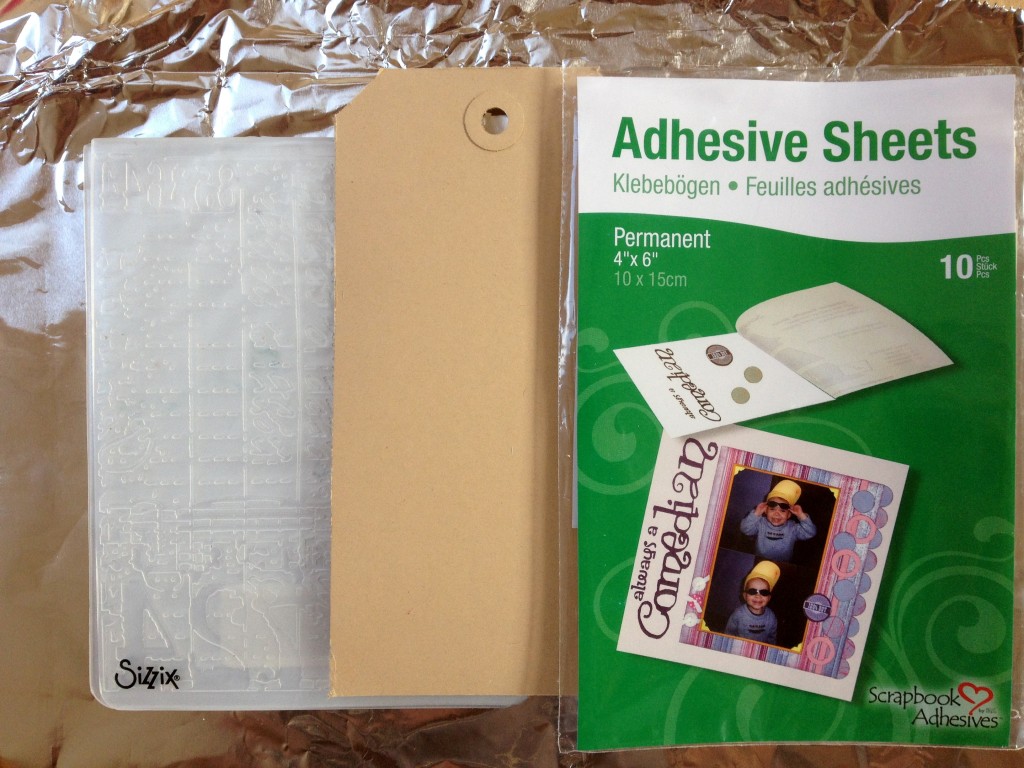 Cover the tag with the adhesive sheet and add the tin foil. Roll with a brayer to make sure the tin foil sticks to the adhesive evenly. Cut away the excess foil and emboss the tag.
Color the tag using alcohol inks.
Use DODZ™ – 3D to apply the flowers and the butterfly. Add a strip of Crafty Power Tape at the bottom of the tag. Stick the wire into the DODZ™ – 3D underneath the butterfly and the flowers.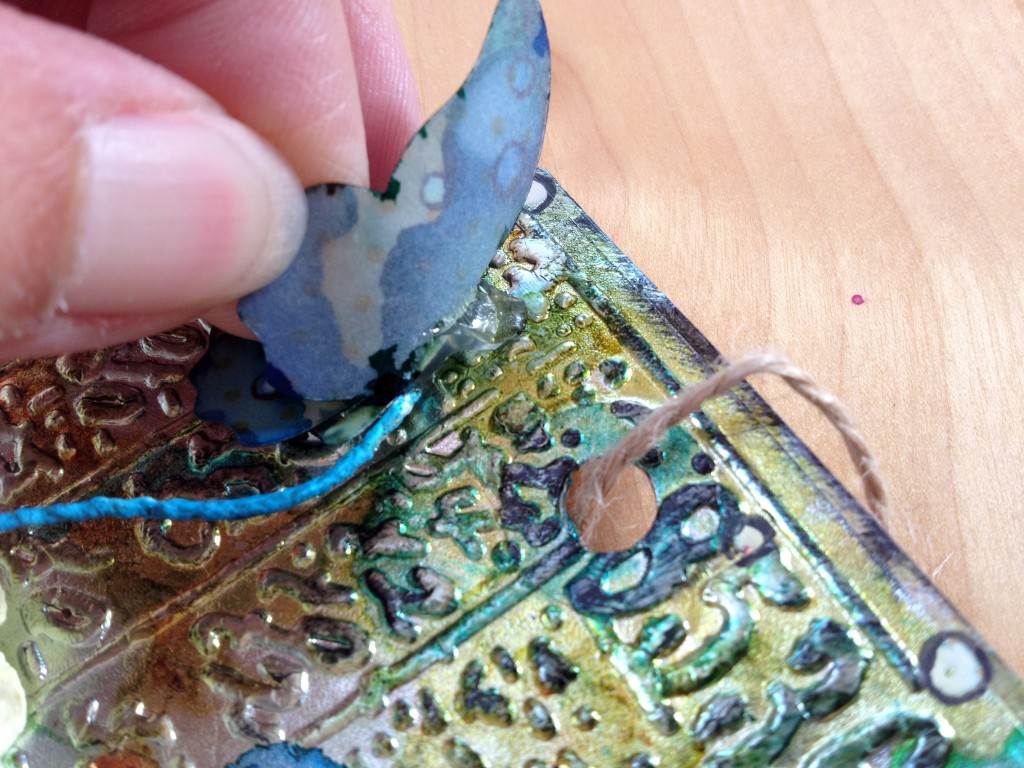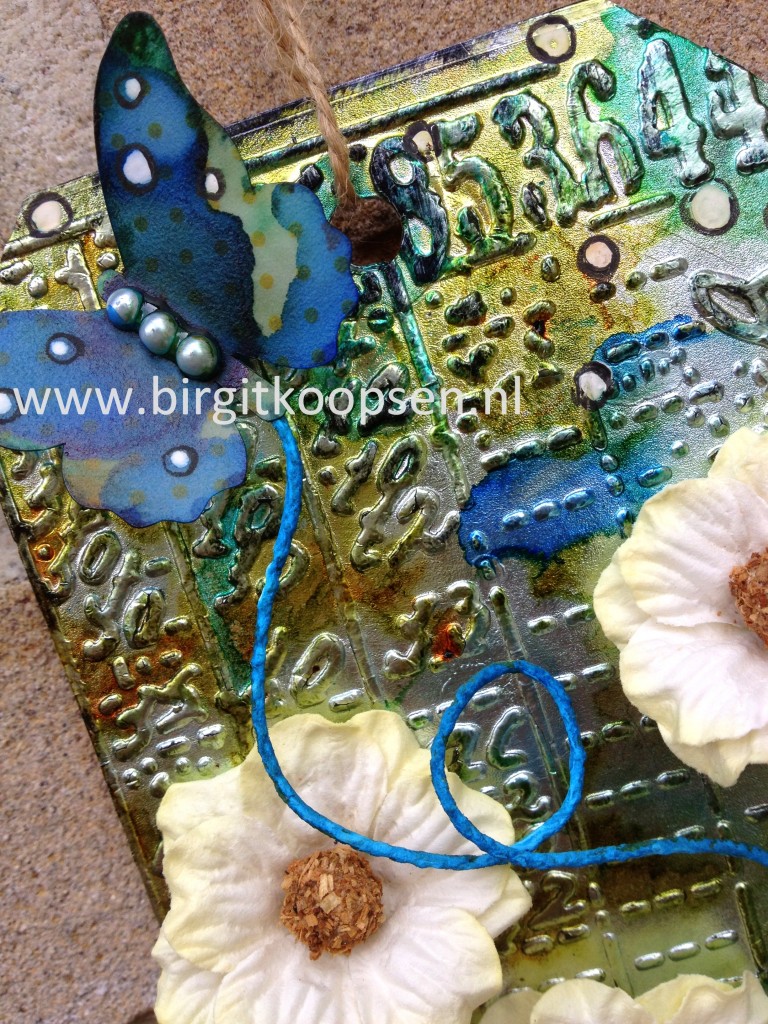 Let the ends of the flower stems rest on the strip of Crafty Power Tape. Then add the tissue paper over the Crafty Power Tape and the wire, folding it to create a wrinkled effect. Finally add the Epoxy text sticker to keep the butterfly wire in place.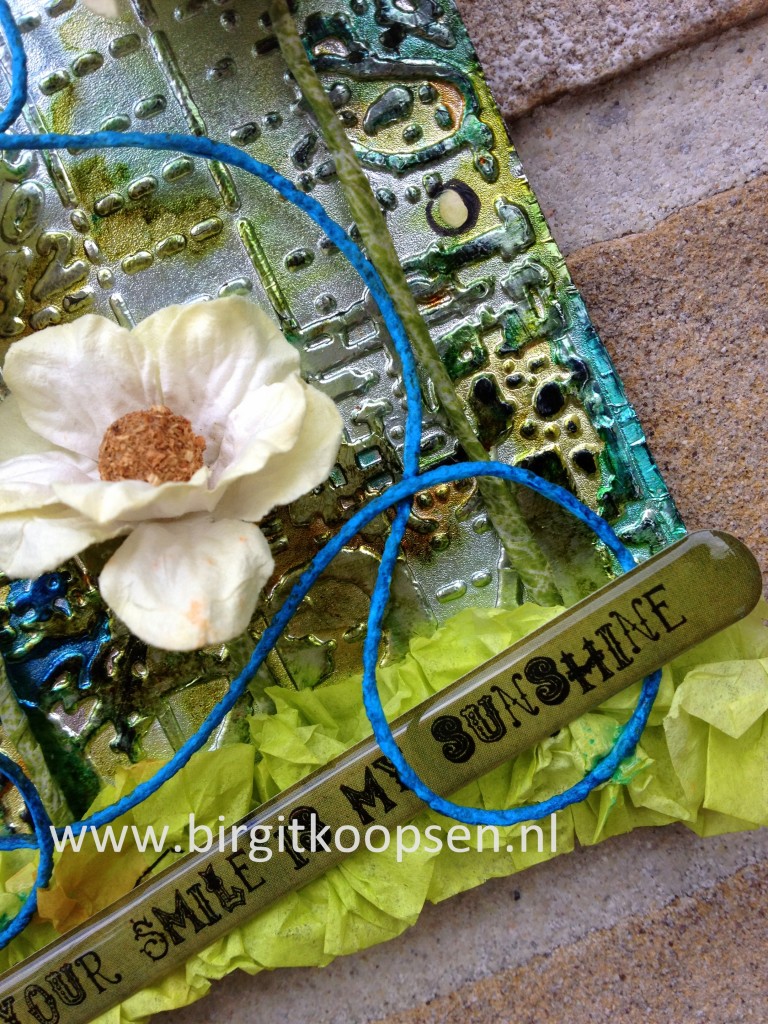 And here's a closer look at the whole tag: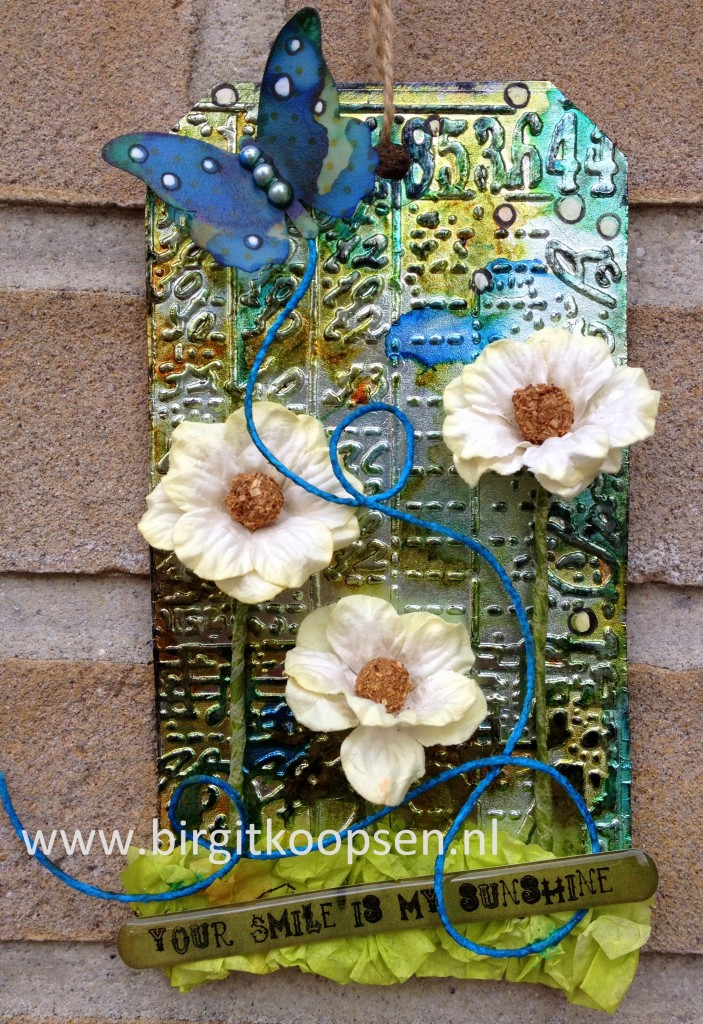 Thank you for visiting the Crafty Power Blog today!
Wishing you a wonderful and creative week!
Supplies used: Adhesive Sheet 4″x6″/10×15 cm, DODZ™ – 3D, Crafty Power Tape. Flowers: Prima Marketing, Embossing folder: Sizzix, Butterfly: Jenni Bowlin, Alcohol Ink: Ranger ink, Text Epoxy sticker: Glitz Design.