Hi there, Birgit here today with some Christmas inspiration.
It's already December. Christmas is approaching quickly and I decided to join Julie Fei-Fan Balzer's December Daily to record all the fun and stress of this festive month.
Today I want to share with you how I created the cover of the journal that I will be working in this month.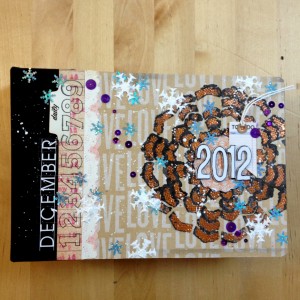 First I covered the book cover with an Adhesive Sheet and applied the background paper. If Adhesive Sheets are used between the chipboard and the paper it will keep the paper from curling and wrinkling when working on it with fluids later. So that is very helpful for especially mixed-media crafters. Then I sprayed with spray paint through a stencil, let the spray paint dry and put the stencil back on top of the sprayed image. I added E-Z Dots® Permanent in the open spaces of the stencil, then removed the stencil and added WOW! Fab Foil to the adhesive.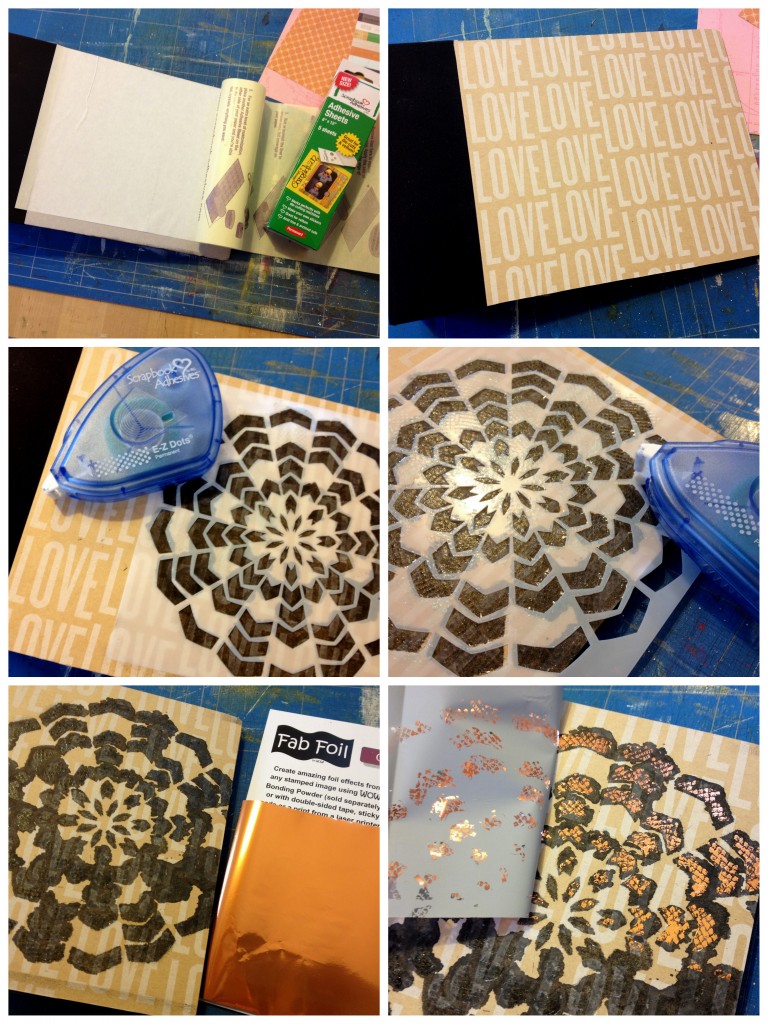 Keep adding Fab Foil until the cover is not sticky anymore to make sure all the adhesive is covered. I applied all paper pieces using E-Z Runner® Permanent. I added white splatters of acrylic paint and then sequins using E-Z Dots® Permanent again. This is a perfect adhesive to add small shapes since the dots will only stick on the surface of the shape and there will be no adhesive in the open spaces.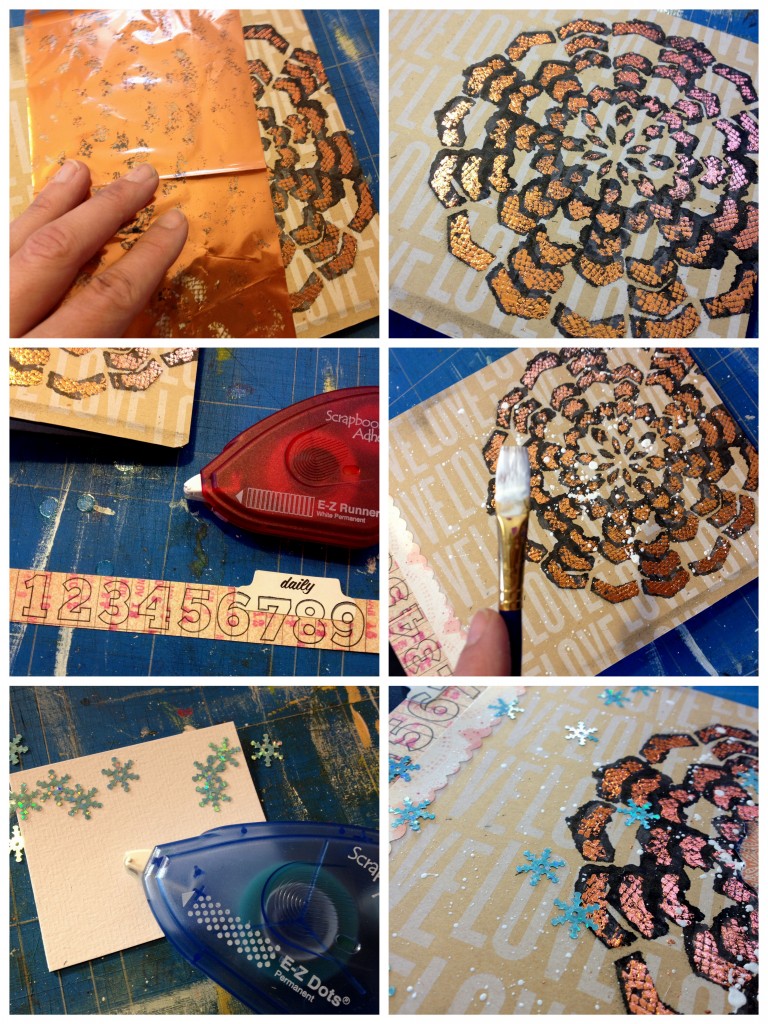 Finally I created some shiny snowflakes. I created a little stencil by punching a snowflake from a piece of cardstock and used the negative to add modeling paste. While the modeling paste was still wet i sprinkled glitter on top.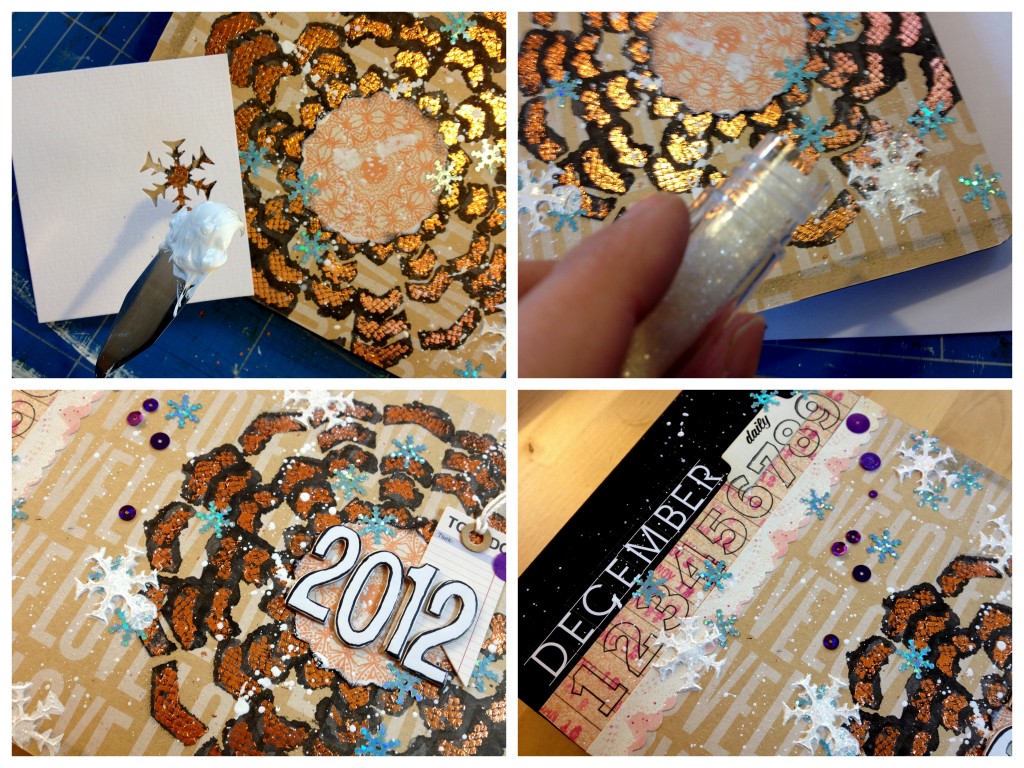 I finished the cover with a little tag and sticker letters. If I use sticker letters on an album cover I always add some extra adhesive since the tend to fall of easily. I used the E-Z Runner® Permanent for that.
And here is a closer look at the cover: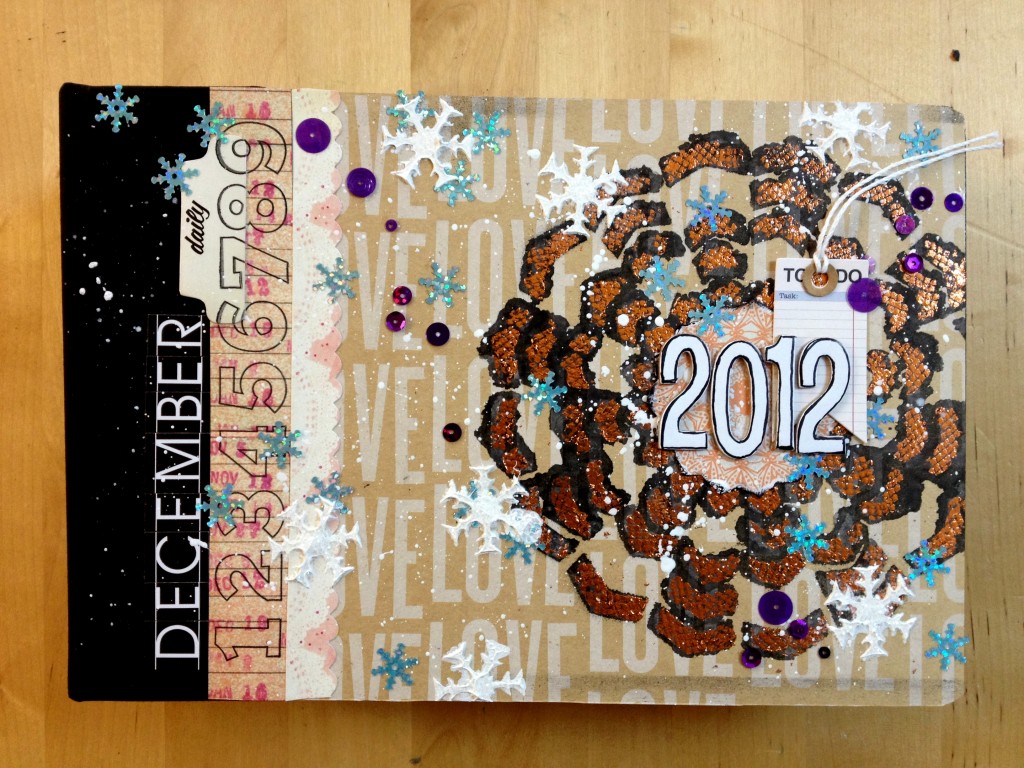 Thank you for stopping by! Wishing you all a wonderful and creative December!
Adhesives used in this project: