Hello there!  Latisha here with you today.  As the days get closer and closer to Christmas, I find my self wishing for more time.  What about you?  How about we make a really cute Christmas card, without any stamping involved?  Yes?  Lets get started!
Go and grab some Christmas stickers and pattern paper, and card stock to coordinate.  You will also need Scrapbook Adhesives by 3L MyStik Permanent Strips Dispenser & 3D Foam Squares (white, small).  Do you have your supplies?  Lets get started.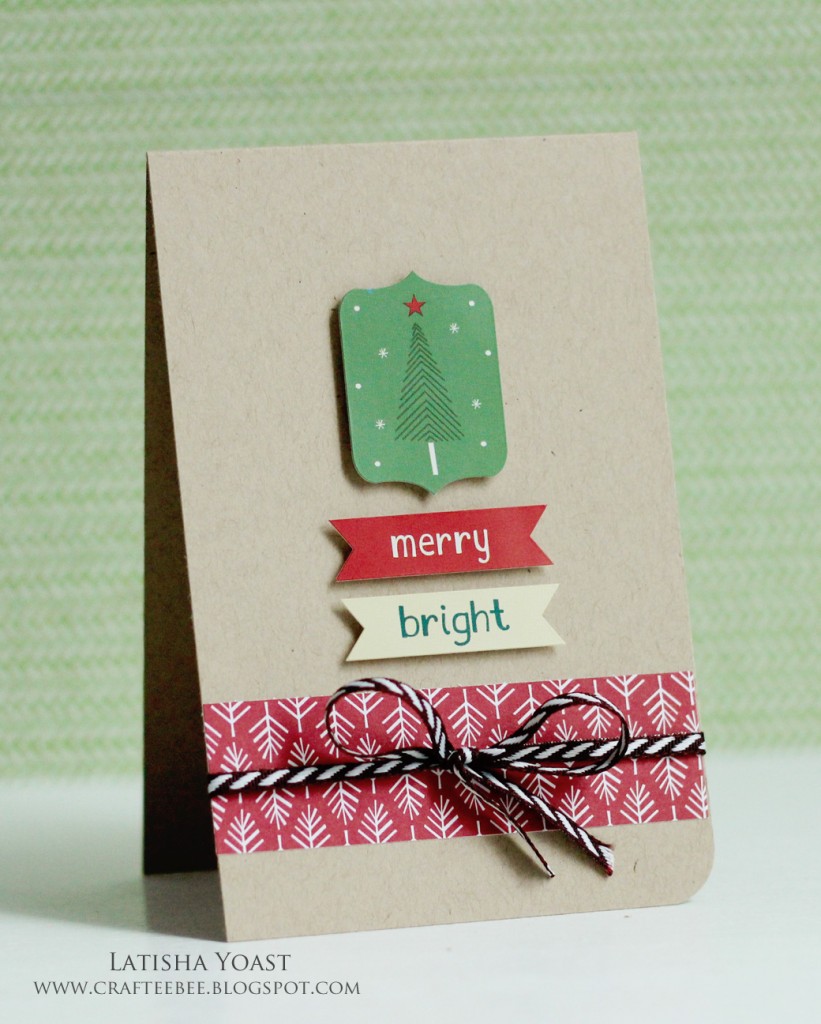 The card base is 3 3/4 inches by 5 1/2 inches (so you can get two of these from one 8 1/2 x 11 inch piece of card stock, or 3 from 12 x12 inch paper).  You want to adhere a one inch by 3 3/4 inch of pattern paper to the card base using a MyStik tape runner (I used Lawn Fawn Fa-la-la 6×6 paper pad).  Next wrap some ribbon around the pattern paper, and tie a bow.  In my case, I used a thin trim from May Arts.
The next step is to pick out a few stickers, to attach above the pattern paper.  I chose some Lawn Fawn element stickers from the Fa-la-la collection.  I placed Scrapbook Adhesives by 3L 3D white foam squares (small), on the back of the stickers, then adhered them to the card.  By placing foam squares on the back of the stickers you are creating a little more depth to your project.
There you go, an easy peasy, no stamping card!
Have a great day!