Hi, Kimberly here today. No, I am not wishing for snow, at all. But I have a certain little man at home who cannot wait for it to start falling. This is definitely a memory that needs to be recorded!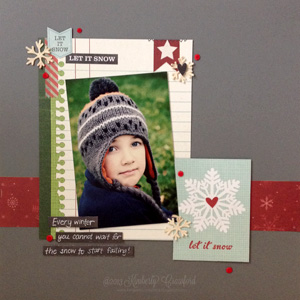 I grabbed the latest collection from Simple Stories, December Documented. Its Christmas themed, but knew I could create something with a winter feel once I added some 3D Foam Snowflakes.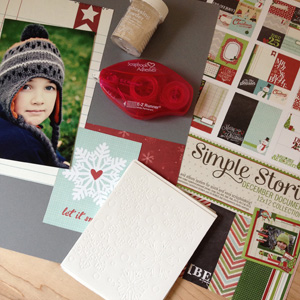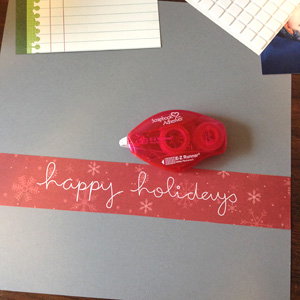 To start, I cut out this border strip. It was the color I wanted and had snowflakes. Problem was, the holiday sentiment. No problem, I covered it up with my other page elements.
To adhere my other elements to the page, I used 3D Foam Squares White Regular. The larger squares work better on layouts. When adhering a larger piece like this, I use 8 squares, three down each side and two in the middle. I did the same thing for the photo.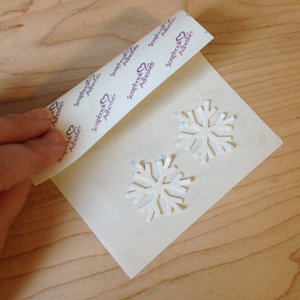 Then I started working with the 3D Foam Snowflakes. Once I carefully removed them from their backing, I placed them on an extra backing sheet. I never throw these away, as they are the perfect place to set pieces while you are waiting to adhere them to your project.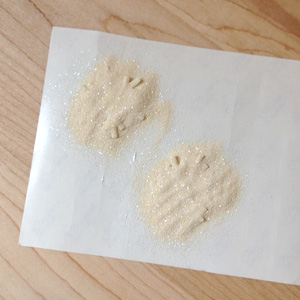 Embossing powder was generously poured over each 3D Foam Snowflake. The excess was tapped off and placed back in the jar. Then a heat tool was used to melt the powder. The shapes will curl and bend a bit from the heat, but not to worry, as they lay beautifully once you adhere them to your project.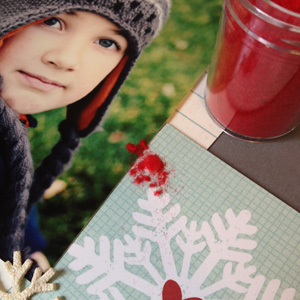 The small dots from the 3D Foam Snowflakes work brilliantly for small accents. To add a softer feel, I covered these dots with Fun Flock. A small bit was pinched onto each dot. Then I pressed the flock down and removed the excess. Fun Flock is messy. You will need to blow away and sweep away the excess. The portion you want to stay in place, will however.
thanks for stopping by!
Supplies: Adhesives-Scrapbook Adhesives by 3L (3D Foam Snowflakes, 3D Foam Squares White Regular, E-Z Runner® Permanent Strips Refillable), Patterned paper-Simple Stories (December Documented), Embossing Powder-my stash (this stuff is older than my son), Fun Flock-Stampendous!, Cardstock-WorldWin
Save