Hello everyone! Asia King here. Do you ever feel like random mail/bills/receipts etc seem to take over your living space? Well, I do – and far too often for my liking! :). So today I would like to share a mail/post holder I made to keep our newly redecorated living room in order.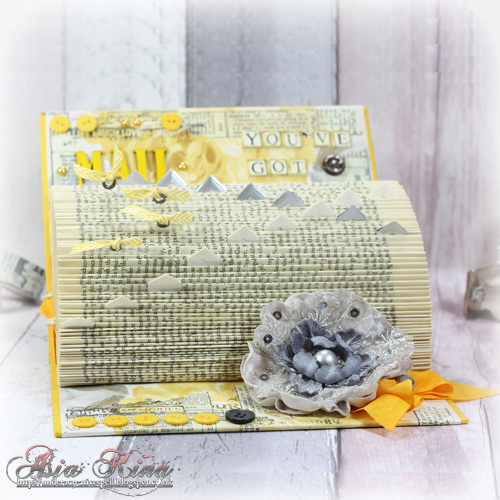 My inspiration came from many projects I've seen on the web using old books. I just love the simple shabby chic look of the folded book pages – so I had to give it a try. As the pages support one another, they are perfect as little storage pockets.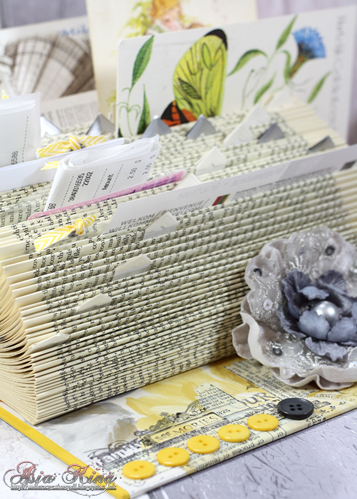 First I wrapped the inside covers with the same wall paper that the room has been decorated with. I used 6×12″ Adhesive Sheets which made it nice and easy. I added some tissue tape and some stamping with Hampton Art Word Collage Border stamps. I used StazOn Midi Cloudy Sky ink.
Once I folded all the pages in half, 3-4 at a time, I made several little tabs with Ivory and Silver Creative Photo Corners. I also added a few Keepsake Envelopes for smaller receipts, tickets etc. I tided a piece of ribbon on each flap to make them easier to find.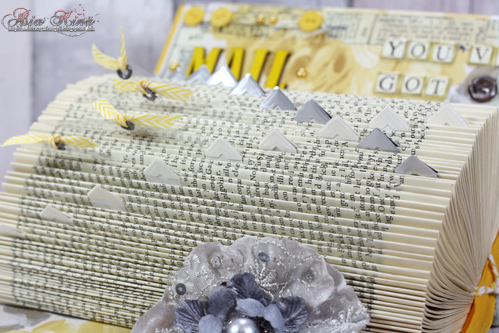 For my word 'MAIL' I used wooden letters, quickly swiped with Mustard Seed Distress Stain. I adhered the letters and a handful of buttons with Adhesive Sheets.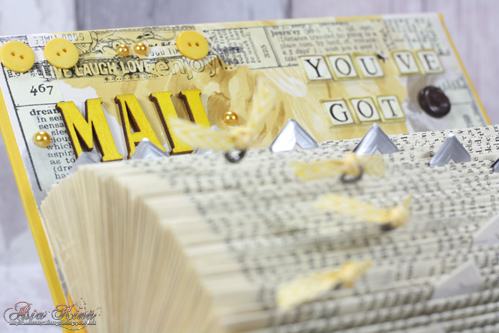 To finish I added a large silver flower and some ribbon, fixed in place with Crafty Foam Tape and DODZ™ – 3D.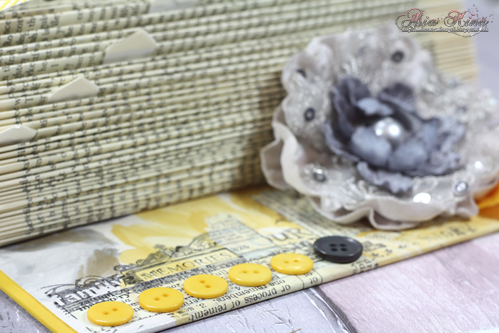 Now my incoming post can be organised and beautiful :).
Thank you for visiting today and for all your lovely comments. Have a super crafty day!
Supplies:
6×12″ Adhesive Sheets,  Ivory and Silver Creative Photo Corners, Keepsake Envelopes, Crafty Foam Tape and DODZ™ – 3D.
Other supplies:
Stamps – Word Collage Border Hampton Art
Ink – Cloudy Sky StazOn Midi IMAGINE Crafts; Mustard Seed Distress Stain (Ranger Ink)
Embellishments – Prima Marketing, May Arts

Save