Hi, it is Christine here today with a butterfly box frame.  I'm a butterfly addict so when Scrapbook Adhesives by 3L® brought out their 3D Foam Butterflies I was over the moon!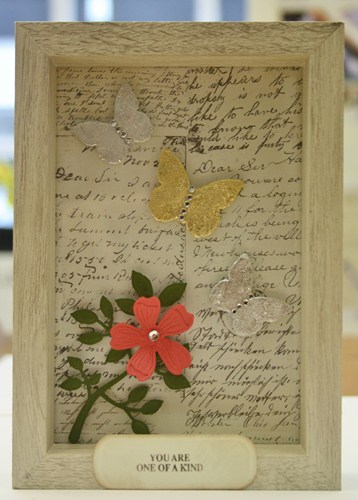 For my project I firstly selected a little wooden box frame, one pack of 3D Foam Butterflies and some script paper (Fancy Pants – Swagger collection).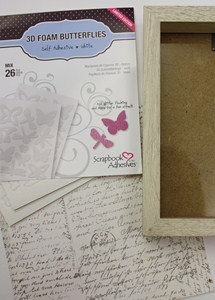 I cut the paper to size and inserted it into the frame behind the glass.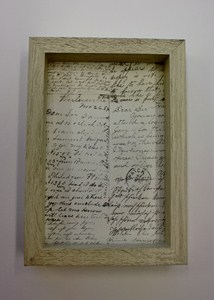 Next I removed the butterflies from the backing paper and placed them down sticky side up. I then covered them with some gilding flakes.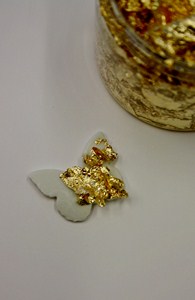 Using a small paint brush, I removed the excess leaving a lovely golden coating.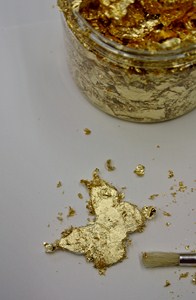 Next, I cut/embossed foliage – Sprigs from Spellbinders® and Blooms Three.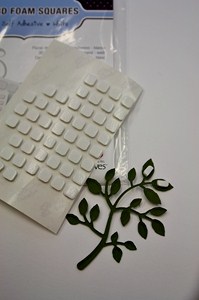 The 3D Foam Squares – White, Small stick perfectly to glass and you can trim them to fit smaller die cuts.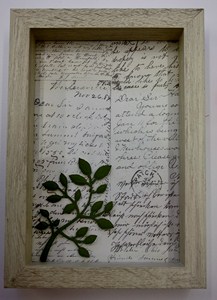 I added a line of crystal gems to the middle of the gilded butterflies, opted for silver butterflies too.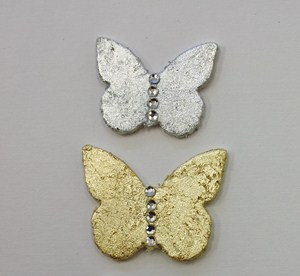 For the sentiment, I stamped this onto card and adhered with Crafty Power Tape – no problem using this on wood.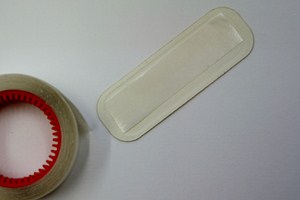 The finished project.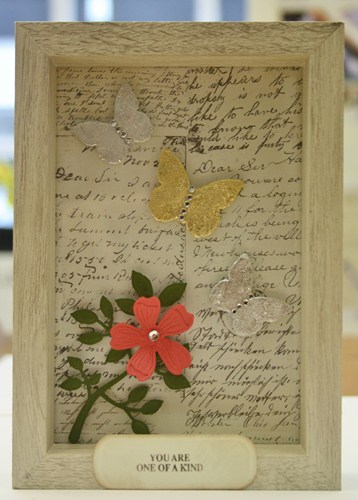 And a close up of the beautiful butterflies.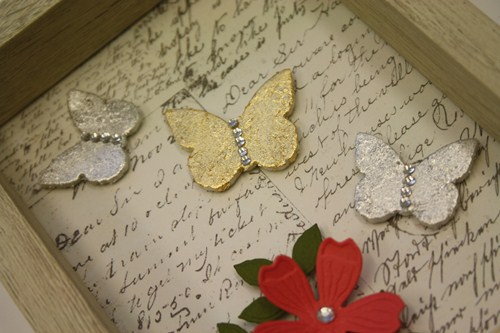 Thank you for joining me today, I hope you flutter by again soon!