Hello, Latisha here with you.  Today in the United States, we are honoring our Veterans over Memorial Day.  My husband is a helicopter pilot in the Navy, and sadly this year we lost too many friends.  So today means something a little more this year.  I am still trying to find the right words, to help express my deepest gratitude to those who gave the ultimate sacrifice for this country.  Thanks, doesn't seem like a big enough word, but for now, I would like to thank and give respect to all of our veteran's who never got to come home.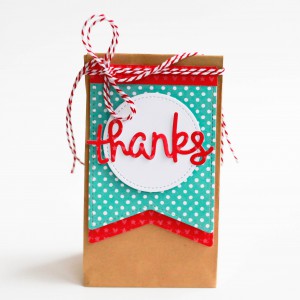 My project today, is a little gift bag, that could be altered to suit your color tastes, as well as the sentiment.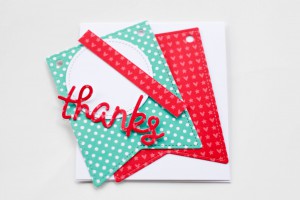 I gathered the pattern paper and cardstock I was going to use, and then die cut my banners, circle and thanks sentiment.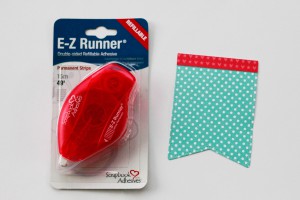 Using the Scrapbook Adhesives by 3L E-Z Runner Permanent Strips Refillable adhesive, adhere the red strip to the top of the banner.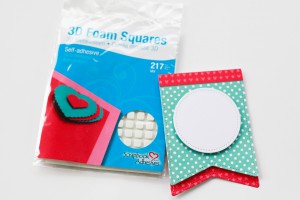 Using the Scrapbook Adhesives by 3L 3D Foam Squares (small), adhere the banners together, as well as the circle die cut.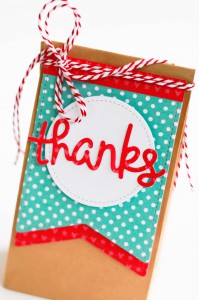 I used the Scrapbook Adhesives by 3L Dodz Small, to adhere the thanks die cut to the project.  Again, I used the 3D Foam Squares to adhere the entire die cut banners to the kraft bag.  To finish off, I added some red/white bakers twine, to hold the bag closed.
Materials Used:
Scrapbook Adhesives by 3L Dodz™ Small
Scrapbook Adhesives by 3L 3D Foam Squares White Small
Scrapbook Adhesives by 3L E-Z Runner® Permanent Strips Refillable
Lawn Fawn die cuts
Lawn Fawn pattern paper
bakers twine
Kraft bag
Spellbinders Grand Calibur
white card stock