Hello Blogosphere! It's Tiffany here today with a quick photo tutorial done up in Red, White, and Blue for Independence Day! I hope all of my fellow Americans enjoy this Fourth of July weekend! My project features the 3D Foam Pennants! You might be asking, "why would I give a card on the 4th of July?" Well, I happen to be giving my card to the organizer of our community BBQ! You could even stick this on a 6-pack and be golden 😉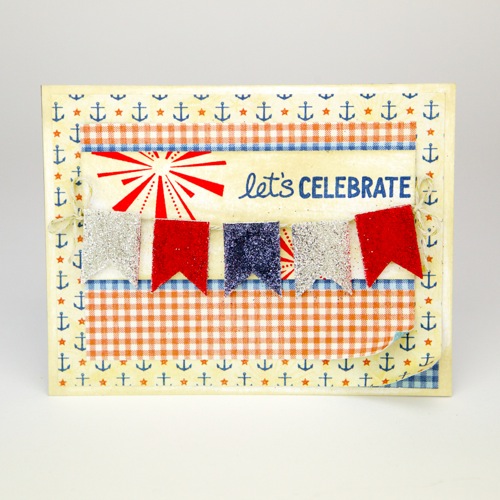 Making the Independence Day Card
I'm also using the MyStik™ Permanent Strips to adhere the many layers of my patriotic card!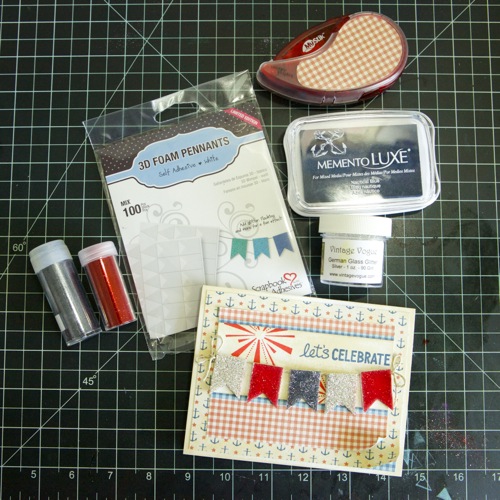 First, you need to peel off the non-stick sheets of the pennants you'd like to apply glitter to. I like to peel off a couple at a time so that I can apply one glitter color at a time!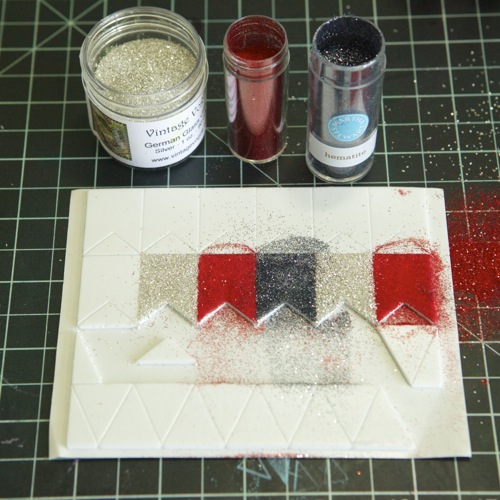 Next, you'll need to ink up the edges of an A2 card base with some Antique Linen Distress Ink. Add ink to the main image panel (3 1/2″ x 2 3/4″)  as well.
To create the curled corner, I apply MyStik™ Permanent Strips to the top-let corner of a smaller piece of patterned paper before adhering to the main piece of patterned paper. This ensures that none of the adhesive will show once it's curled!
Now, you can have fun stamping and add your stamped sentiment and images to the main image panel you'll already distressed with ink!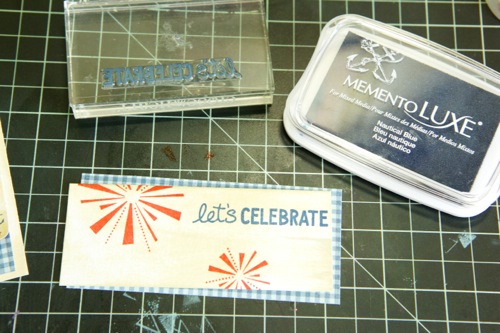 Now, you're ready to adhere all the papers in place. The main image panel is adhered to a blue patterned paper mat and the curled papers are adhered to the A2 Card Base.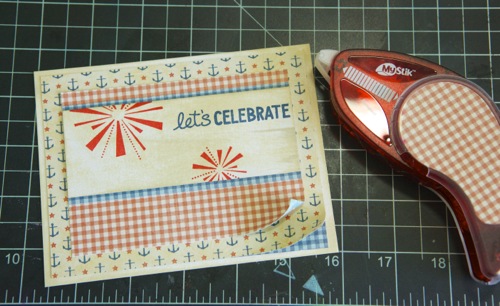 The finishing touch is to add your 3D Foam Pennant banner. I like to create little bows at each end of the twine before positioning it with the 3D Foam Pennants. Just like the 3D Foam Squares, the Pennants are double-sided so they're perfect for making easy banners!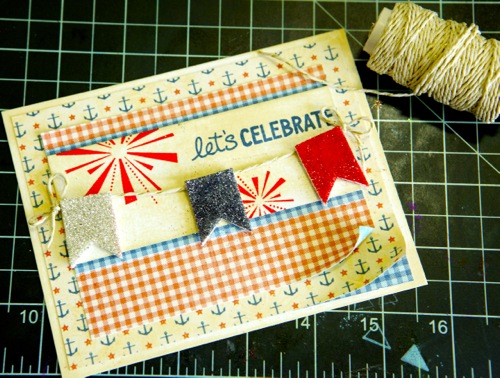 I hope you enjoyed today's Independence Day tutorial! Have a safe 4th of July weekend!

Supplies:
Scrapbook Adhesives by 3L®: 3D Foam Pennants, MyStik™ Permanent Strips
Graphic 45: By the Sea 8×8 Papers
Lawn Fawn: Happy 4th Stamp Set
Glitters: Vintage Vogue German Glass Glitter (silver), Stampendous (red glass glitter), Martha Stewart (hematite)
Inks: Tim Holtz Distress Ink (antique linen), Memento Luxe (Nautical Blue), Close To My Heart (Holiday Red)
Save
Save