Halloween is around the corner, bring on the candy! In every store I am inundated with bags and bags of my weakness, candy corn. I decided to make some myself, Scrapbook Adhesives by 3L® style, of course!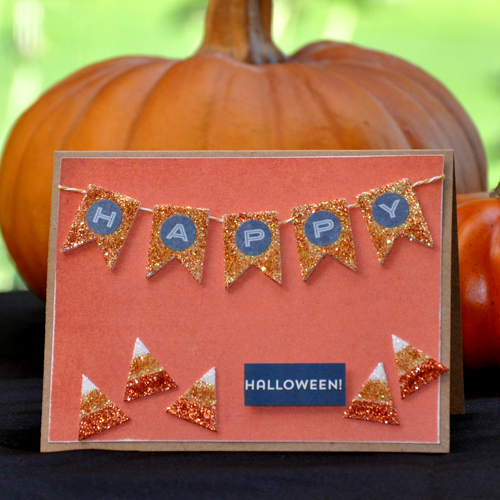 Starting with the triangle shaped 3D Foam Pennants, I cut the paper liner on top of the foam with a craft knife and a ruler, so the pennant was divided into 3 parts. Be careful not to cut through the foam all the way.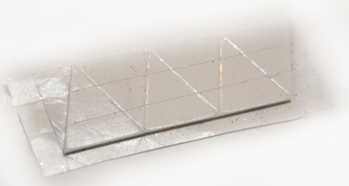 Carefully peel off the points of each triangle and add white glitter, then the middles and add gold/yellow glitter, then the wide ends and add orange glitter to match the candy corn colors.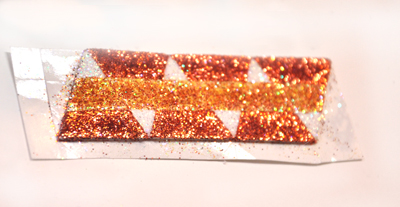 Next I used the banner shapes, and simply added letter stickers to spell HAPPY. Top with gold glitter, and now the banner is done!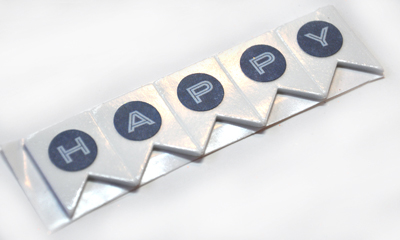 I trimmed a sticker with the word Halloween, and added 3D Foam Squares to the back side, to give it some lift.
Arrange the pieces and it's done!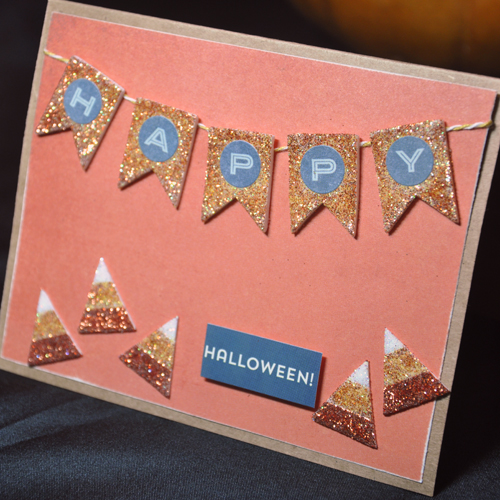 Thanks for coming by!
I used these supplies:
Let's Connect!