Welcome to Day 2 of the 4th Annual Handmade Holidays Blog Hop!
A few years ago we were looking for handmade gift ideas and thought it would be great if there was a resource dedicated JUST to handmade gift ideas. Enter the Handmade Holidays hop! We've gathered 100+ creative bloggers and manufacturers to bring you  inspiring gift ideas you can make now to give to your friends, family, and colleagues. Pin and bookmark these ideas for this holiday season and to use throughout the year! Each day of the hop features approximately 30 gift projects and you can "hop" from one blog to another to check them all out.
Hello everyone! 
Erica Houghton
 here and today I would like to tempt you with this little speak peak of my project for today's Handmade Holiday's blog hop.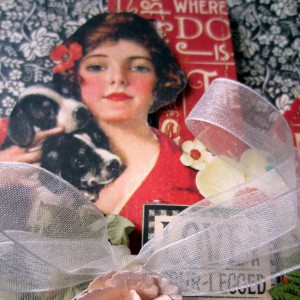 Are you ready for lots more creative handmade gift ideas and projects?
 Follow along on our blog hop! Simply click on each of the links below to be taken to that post with additional information and photos on how to create a handmade gift project. Have fun and pin away!
Ellison Educational Equipment
Elizabeth Craft Designs
Follow our Handmade Holidays Gift Ideas Pinterest board for even more inspiration!
A huge thank you to our sponsors for this hop – please visit their blogs below and follow them. And be sure to come back tomorrow for another 30+ amazing Handmade Gift Ideas!
Additional Sponsorship provided to bloggers by:
Save
Save
Save
Save
Save