Hello! Latisha here hosting the last day of the Bella BLVD & Scrapbook Adhesives by 3L Blog Hop.  There has been fabulous inspiration all week, not to mention fun prizes & giveaways.
I made some fun pillow boxes using different Bella BLVD products. They look like they could be tricky to make, but they really are so easy!
Instructions:
 Start by cutting the Hello Autumn pattern paper down to 6×6 inches, then die cutting the pattern paper using a pillow box die.
Apply Scrapbook Adhesives by 3L E-Z Dots Permanent Refillable to the strip, and adhere shut.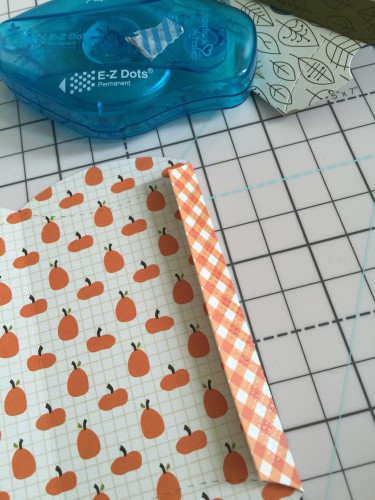 3.  Close flaps, so that the pillow boxes are closed.
4.  Decorate the front of the pillow boxes using Bella BLVD stickers, hearts & paper.
5.  Adhere the embellishments to the pillow boxes using Scrapbook Adhesives by 3L Crafty Foam Tape.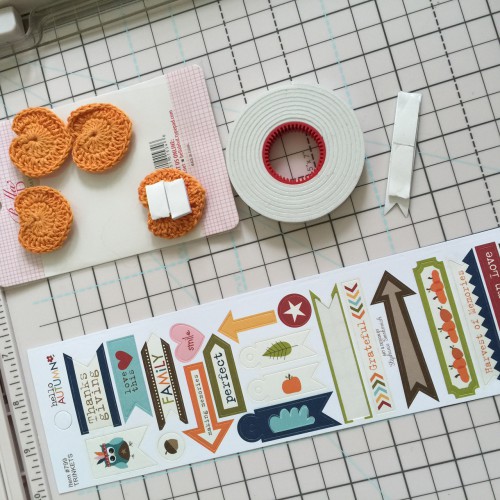 6.  Continue to add embellishments until all of the pillow boxes are decorated.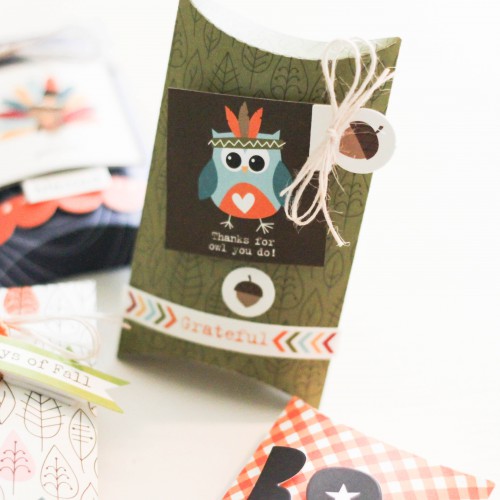 I have a slight addiction to making pillow boxes lately.  You can put money in them, or candy, use them as place settings…really the sky is the limit.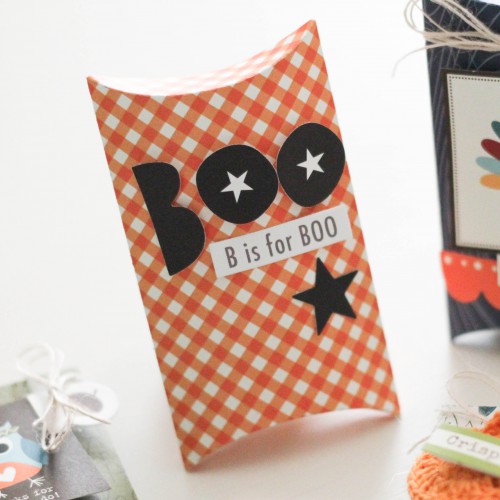 To enter to win a prize $25 in Scrapbook Adhesives by 3L® adhesives and a sample of BellaBLVD papers, you must enter your comment through our Rafflecopter app to enter the drawing!
Materials Used:
Scrapbook Adhesives by 3L Crafty Power Foam Tape (white)
Scrapbook Adhesives by 3L E-Z Dot Permanent Refillable
Bella BLVD Hello Autumn pattern paper
Bella BLVD Hello Autumn Daily detail stickers
Bella BLVD crocheted hearts
Lawn Fawn pillow box die
May Arts Twine
Let's Connect!