Hi everyone Laurel here with a travel ensemble.
My husband, daughter and myself are headed to Greece!
In preparation for our trip I created some little notebooks for each of us to document our own views and memories.  I also created some luggage tags.  Now we just have to count the days!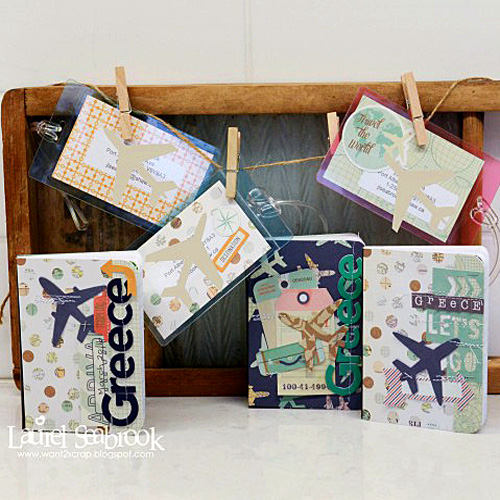 I purchased a bunch of mini composition notebooks years ago when they were on clearance for 10 cents each!  They are perfect for travel logs as they are small and don't take up a lot of room.  Of course they have to be altered 🙂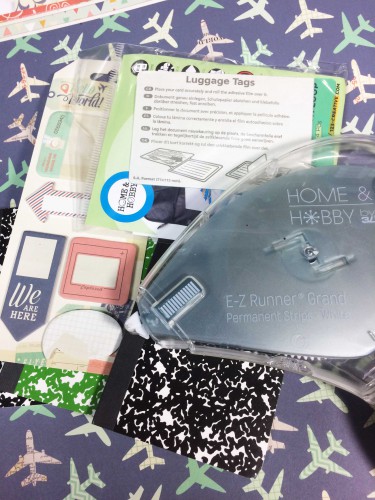 The first thing I did was create panels to cover the front and back, by cutting a background paper to size.  I then decorated the front parts, with layering bits and pieces using the E-Z Runner® Grand Permanent Strips (150′) Home & Hobby, some Dodz™, along with of course stitching and staples.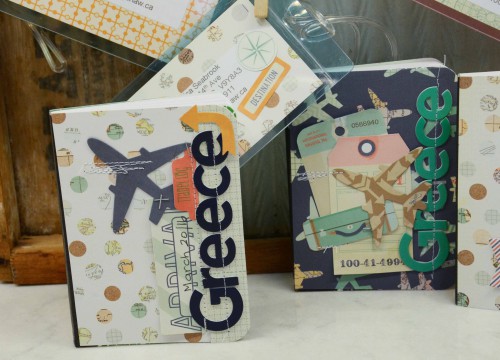 To adhere the letters and the planes I used some Dodz™  just to hold them in place while I stitched and stapled.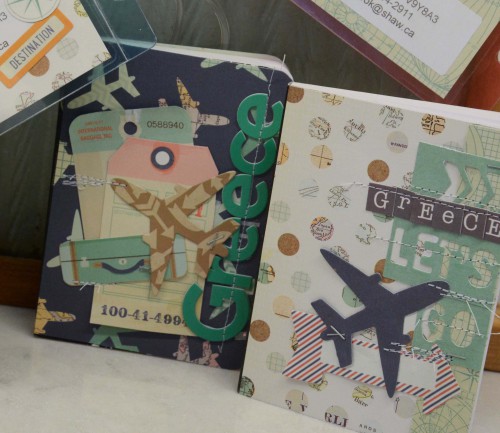 I usually like to have some of my items mounted with some Foam Squares but since these will be travelling and possibly taking some abuse, I kept them as flat as I could.  To adhere the panels to the notebooks I used some of the Premium Double-Sided Tape 1″.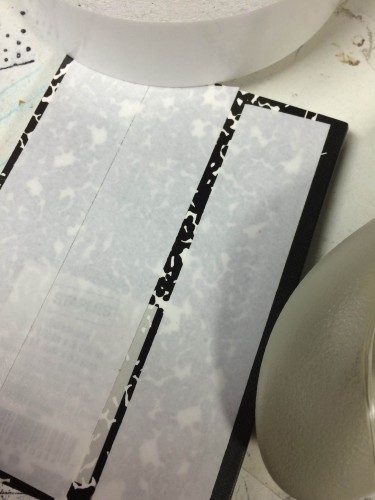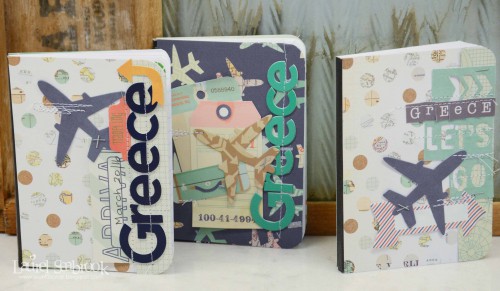 Next up I created some luggage tags.  These were super easy to do using the Multi-Purpose  Tags with Loops.  I just cut the paper to fit, adhered our information label and then tucked them in the Self-Laminating Tags.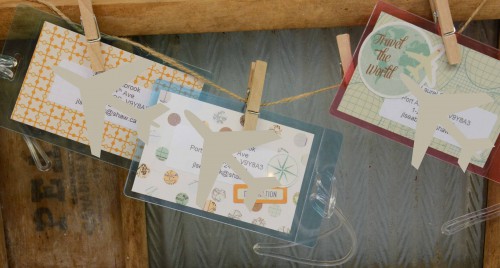 Now just waiting to go.  It is going to be so much fun!
Other products:
Paper and stickers: My Mind's Eye
Chipboard letters: Jillibean Soup
Airplane Die: My Mind's Eye