Hi there,
it's Stephanie here today and I want to show you some useful items to organize your family activities using Self-Laminating products from our Home and Hobby product line.  I made some helpful Self-Laminating items for the magnetic family calendar board and a birthday calendar with Multi Purpose Tags.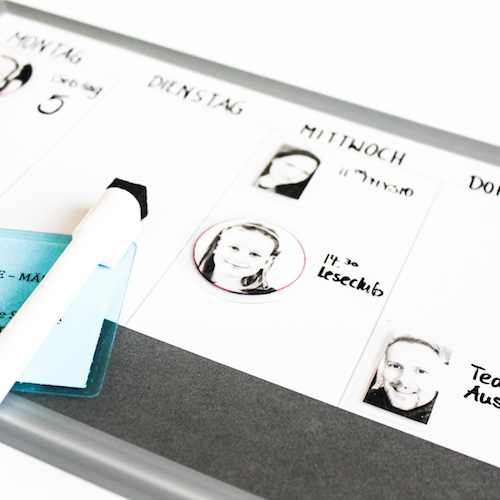 For a better overview on our family calendar I decided to use photos with the family members. Thereby we have a faster and better look, who has what dates. To make the photos more resistant I used the Self-Laminating Cards Small.
Here is how I created them.
1 – You will need a scissors, punches, magnet, Self-Laminating Cards Small.
2 – Punch or cut your photos. I used several photos of our family and cut some in circles, some rectangular and some in freestyle. You can also add a color at the edges to distinguish better.
3 – I used one Self-Laminating card for two photos. Lay your photo inside the card, peel of the protective sheet and pull the adhesive sheet over it. It's quick and easy.
4 – Cut out your photos with a narrow edge.
5 – Adhere a Magnet. Use self-adhesive magnets or use Dodz™ in this size you need.
6 – Use your Photo-Magnets on your family board.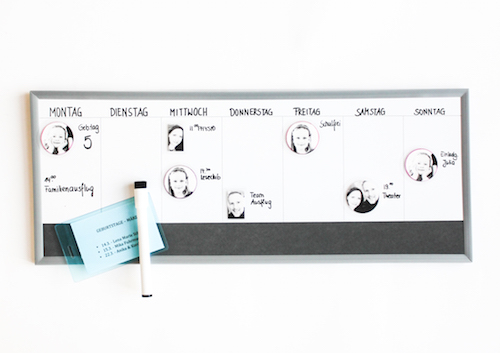 I also used a Self-Laminating product to create a Birthday Calendar. By using the colorful  Multi Purpose Tags with Loops I made for every month a card.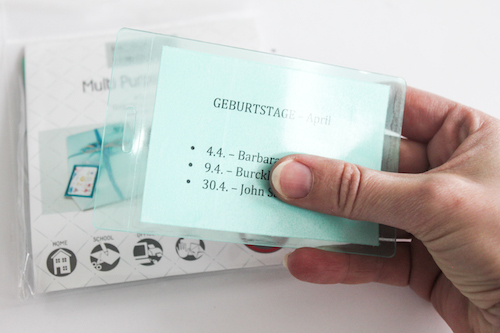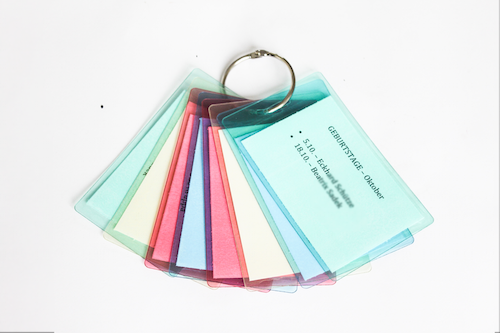 Thanks for visiting us today!
I wish you a nice creative day!
Stephanie 🙂
Supplies
Home & Hobby Multi Purpose Tags with Loops
Home & Hobby Self-Laminating Cards Small