Hi there, it's Stephanie here today with another scrapbook page on which I feature Keepsake Envelopes Mix. Those envelopes are so perfect for your findings and treasures.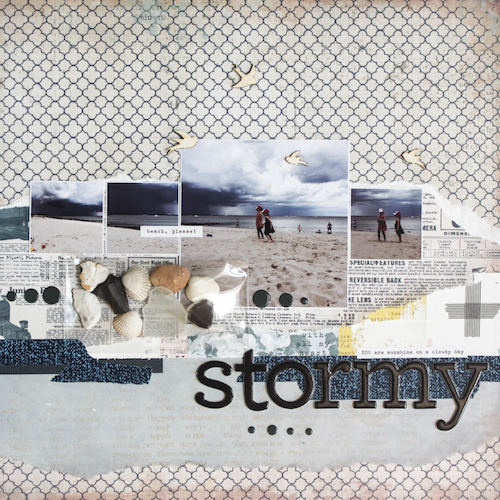 Let me show you how I created this layout.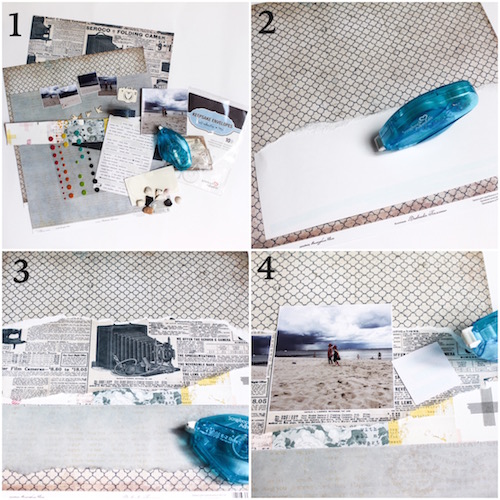 1. First I gathered together some papers matching my colors in the photos I want to scrap. I also wanted to use some stickers and wood embellishments birds.
2. I decided to adhere some paper scraps horizontal to take up the landscape of the sea on my photos. I used the E-Z Dots® Permanent Refillable.
3. Some scraps were torn and some were cut with scissors.
4. Then I added my photos in a horizontal line with the E-Z Dots® Permanent Refillable.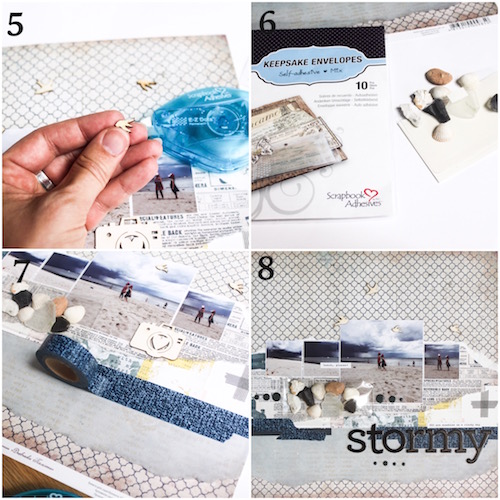 5. I added some wooden birds onto my page by using also the E-Z Dots® Permanent  Refillable.
6. Then I prepared my Keepsake Envelope from the Keepsake Envelopes Mix. I used it for my stones and shellfish I found at this place. The Keepsake Envelopes Mix offers you different sizes to choose the right one for your findings and treasures.
7. I added some stripes of washi tape.
8. Finishing touches with alpha stickers and some embellishments.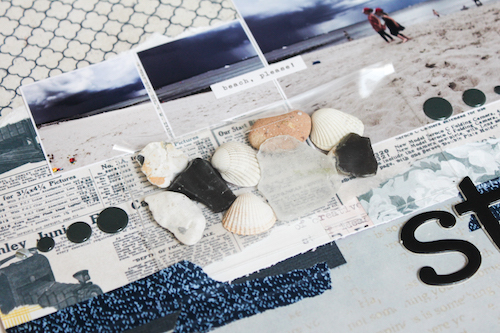 I hope you enjoyed this tutorial and thanks for visiting us today!
I wish you a nice creative day!
Stephanie 🙂
Supplies:
Scrapbook Adhesives by 3L®
Keepsake Envelopes Mix
E-Z Dots® Permanent – Refillable