Hello everyone! It's January, and time for a new project, don't you think?  Well, I've got the perfect idea for you for all those Christmas photo cards you revived!  I know they are fun to keep on your refrigerator for a while, but what about after that?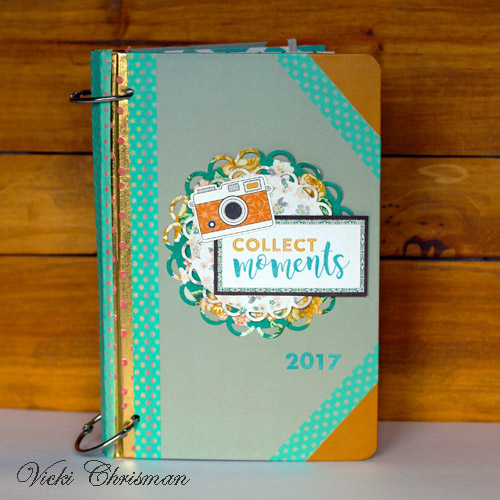 A few years ago I started creating these altered books to put those photos in so I could set them out in the living room to share for the entire year. It's really quit fun and easy to do. Let me tell you how I put mine together.
This book was originally a journal, but any hard cover book will work great.  You will just want to make sure it's large enough for the cards you plan to put in it.   For this book, I removed all the pages, and used my cropodile to add holes to the front and back for the rings.   I cut pages to size and began adding photos and creating my pages.  I punched holes and added them as I went.  (I'll share some of the pages with you below, but first let me tell you about how I created the cover).
I added my adhesive sheet to the back of the paper that  I planned to die cut and add directly to the books cover.  Adhesive sheets and dies are just a dream team!  Once it's cut all I have to do it peel off the back and add it to my book cover.  The insures adhesive covers  the entire surface of the cut die, right to the very edge. ( it works great for the detailed cut and scalloped edges).
Before adding my next (smaller) die cut circle, I added Crafty Foam Tape to the back to make it stand up of the surface of the book and give dimension. The photo in step #4 shows you how much interest just adding that bit of dimension gives the title.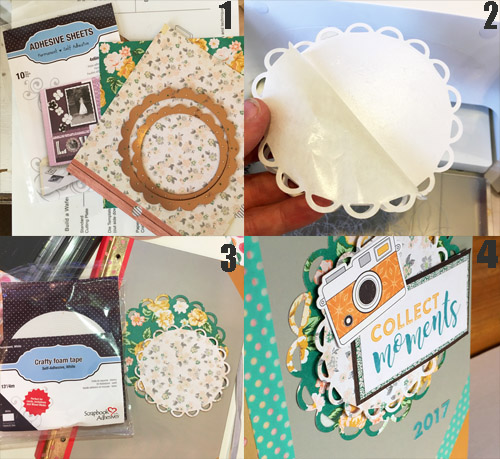 Here is a peek at some of the pages I created with my photo  cards.  I have done other photo books in previous years, in keeping with a Christmas theme, but this year, I  used lots of COLOR!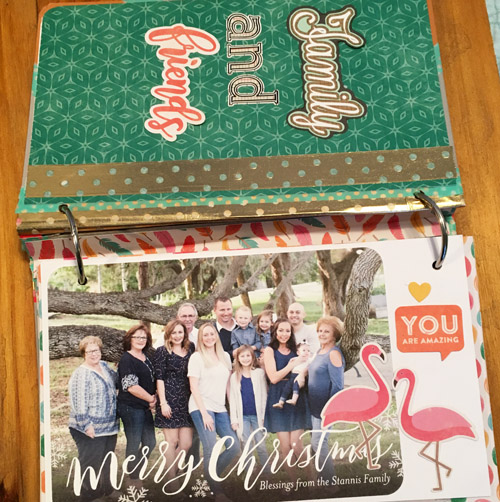 These pages are fun to put together with bits of patterned papers and ephemera. I used my EZ Runner Grand for my general assembly of my pages. I used Dotz Adhesive Medium for the paper embellishments.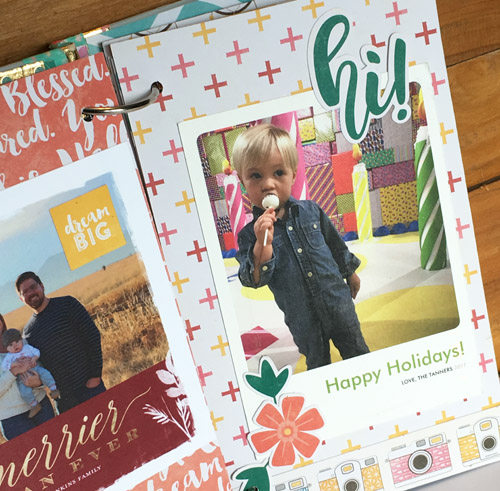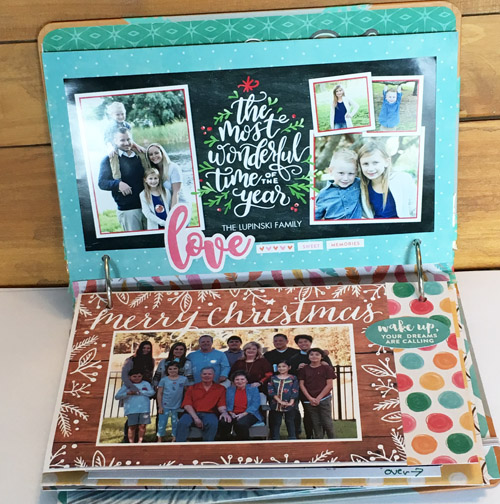 For those cards that have photos and writing inside that I wanted to keep visible, I just adhered the back of the cards down. I love the idea of the book being kind of interactive.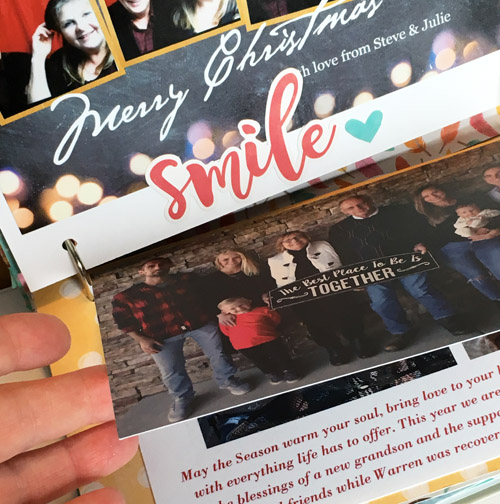 The Holidays are over, so hopefully you can find time to get back into your craft  room to do a little creating. Putting together a book like this would be a great way to get your crafty grove on to jump start 2018.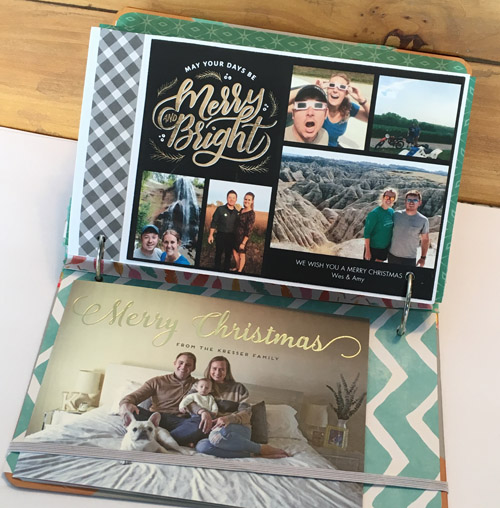 Here is also I link to another, more altered mixed media Christmas photo book I've created in the past.
Thanks for stopping by, Vicki
Scrapbook Adhesives by 3L®:
E-Z Runner® Permanent Strips Refillable Dispenser
Dodz Adhesive Dots Medium
Other:
Journal and Washi tape – Fancy Pants Designs
Patterned Papers and date stickers – Jillibean Soup