Hello everyone! Today I'm sharing a dollar store journal that I dressed up using Adhesive Sheets 6 x 12ʺ and Adhesive Dots Medium. Use little journals like this for gifts and it makes for both a gift and a card!  Sometimes I write a personal note inside and add a gift card or cash. It would be perfect for a graduate!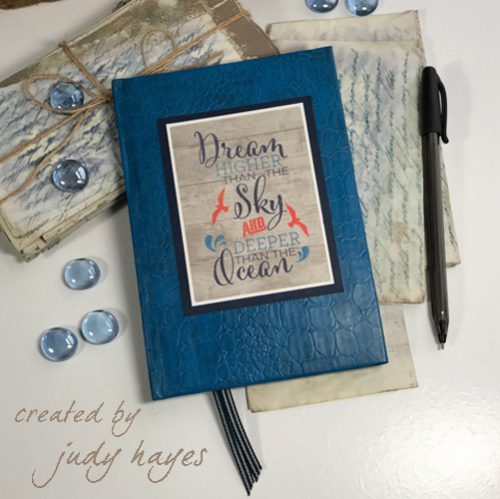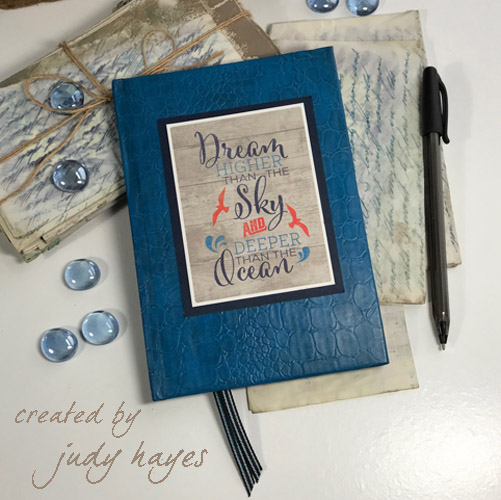 Journal Step Outs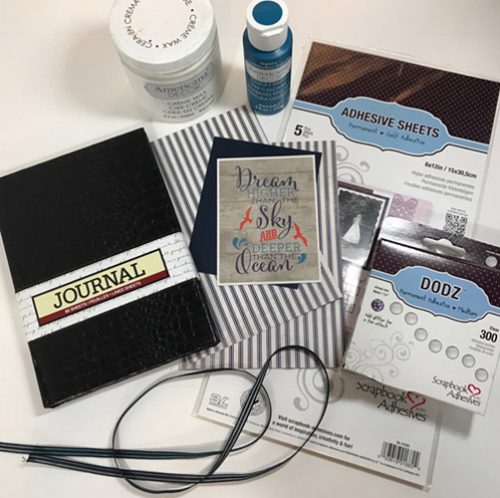 These are the supplies I used and note that I found the journal in a dollar store. Paint it with chalk paint and let it dry. Then I applied a layer of creamy wax and buffed it to show its texture.
Adhesive Sheet Application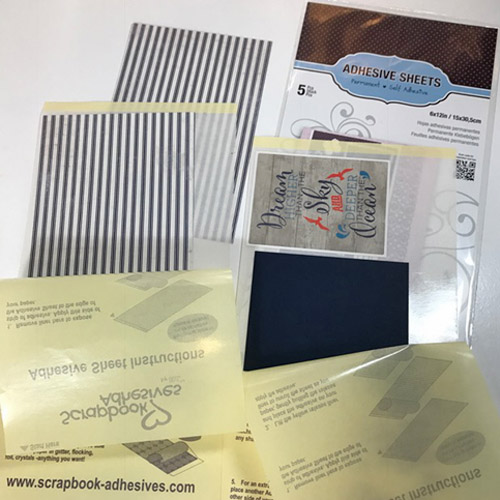 For edge-to-edge adhesive coverage, I used Adhesive Sheets 6 x 12ʺ to apply to the back of the patterned papers and navy mat. It's so easy to add the adhesive. Simply lift the adhesive liner, place the papers on the adhesive, place the liner back to cover, and rub well to transfer adhesive. Then peel the paper pieces off.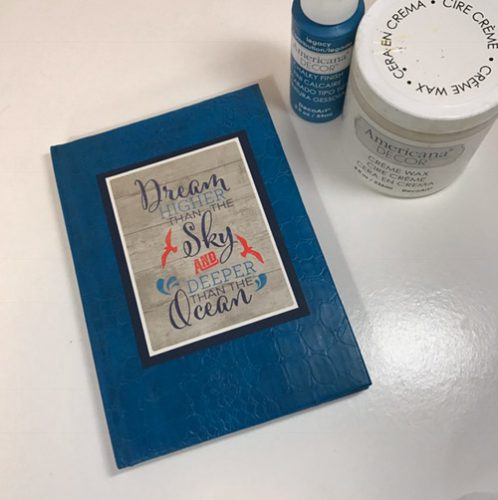 For the front, I adhered the verse to the navy mat and placed the layered verse on the journal cover. So Easy!
Ribbon Detail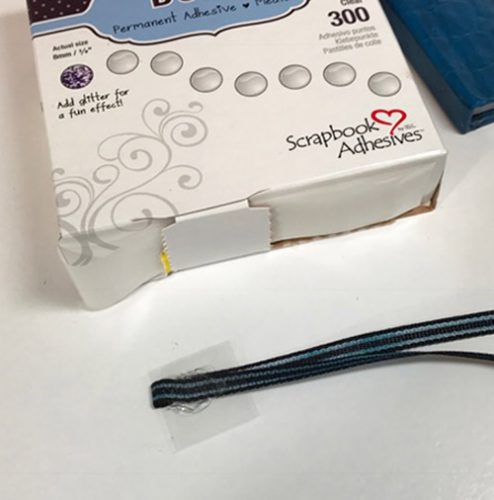 I folded ribbon about in half and secured together with Adhesive Dots Medium. Then I added two more Adhesive Dots Medium on one side of the ribbon. I used a needle tool to tuck the ribbon into the spine at top of the book. Once the journal was closed, I pressed along the book spine to make sure the ribbon was attached well.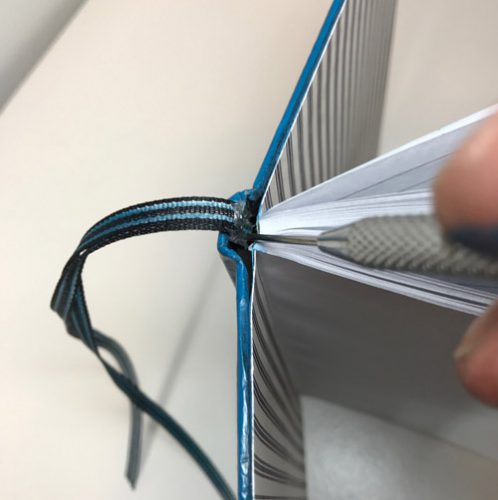 Finishing Details
On the inside of the covers, I fastened striped paper.  It adds a finished and decorative touch to the journal.
All that's left is to write a personal note and give this journal to someone special!
Thanks so much for visiting!
Judy Hayes
Creative Time: 40 minutes
Skill Level: Intermediate
Materials Needed:
Scrapbook Adhesives by 3L®
Adhesive Dots Medium
Adhesive Sheets 6 x 12ʺ
Other
Patterned Papers: Authentique™ Paper (Seafarer Collection); Paint and Wax: DecoArt® Americana® Decor™ (Chalky Finish Legacy and Crème Wax); Journal: Dollar Store; Navy Cardstock; Ribbon
Let's Connect!