Happy weekend! I've got the privilege of attending a wedding this weekend so I decided to create a card to give the happy couple.  Although as you'll see the card does not have to be for a wedding…it could work for several themes!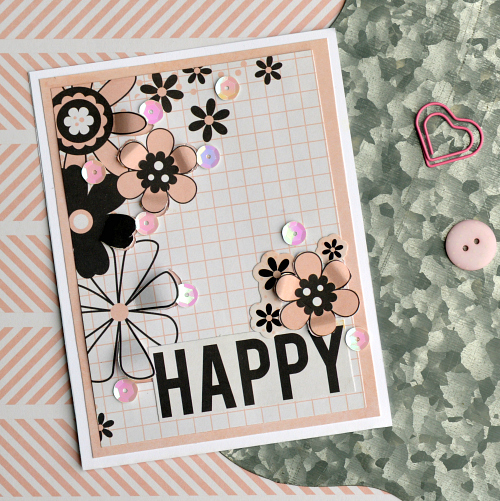 In order to add a variety of techniques and elements to this I needed to utilize multiple adhesives.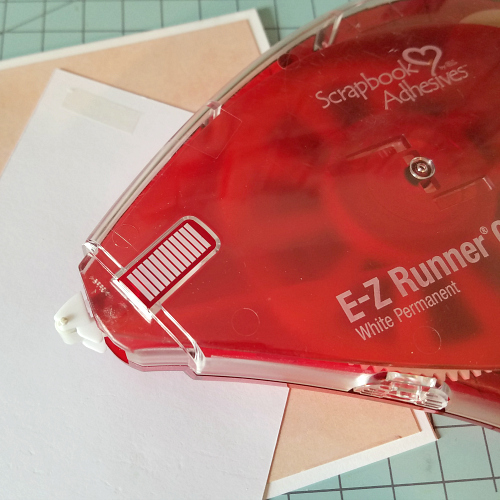 Happy Card Making!
The E-Z Runner® Grand Dispenser has quickly become an absolute favorite for me.  It's perfect for all your normal adhering, loads easily, and is sturdy.  I used it to add my first two layers of patterned papers to the card base.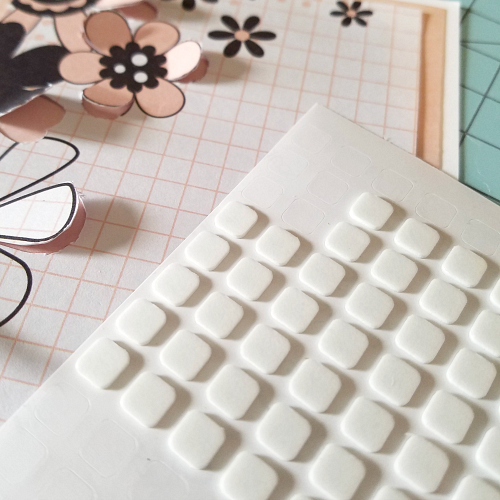 Next I used Thin 3D Foam Squares to pop up the petals on my card.  I used a craft knife to cut those up and the squares ensure they will stay up even after getting smashed in an envelope.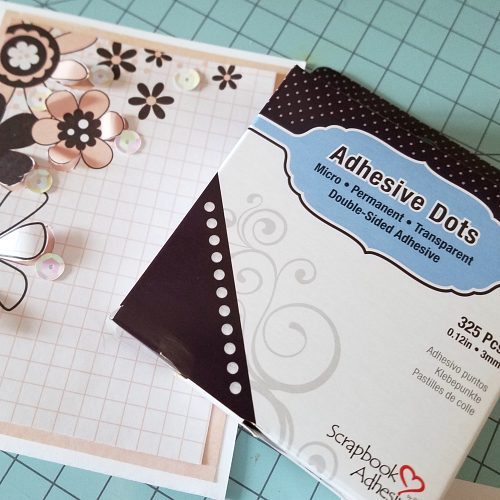 Sequins can be a headache to attach.  But Adhesive Dots Micro ensure a headache won't hit!  I used these to attach all my sequins and I also like to use them with other small embellishments like wood veneer and buttons.
Having a good adhesive on hand can make a project so much easier – be sure to check out all the adhesives that we have available!
Find more wedding inspiration on Top Wedding Ideas!
Thanks for stopping by today!
Christine
Scrapbook Adhesives by 3L®:
E-Z Runner® Grand Dispenser
Thin 3D Foam Squares Mix White
Adhesive Dots Micro
Other:
Patterned Papers (Paper House Productions)