Art Journaling has recently become an important part of my creative process: it is fun and frees the mind. This time my project is a page taken from my handmade art journal (a combination of white sheets and pre-painted sheet before cutting them into pages bounded together).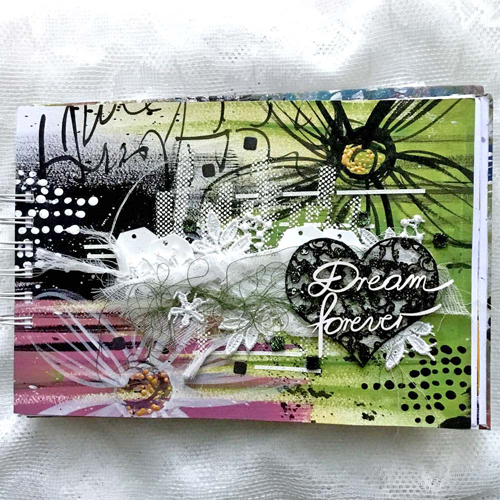 Using an already painted page, I embellished it with a combination of E-Z Dots® Permanent and E-Z Runner® Micro, and applied white embossing powder over it. Note: I used the E-Z Runner® Permanent Strips Refillable Dispenser and change out the inside with E-Z Runner® Micro Refill and E-Z Dots® Permanent Refill. It is ridiculously simple to switch out the cartridges making it easy to use the adhesive that you need and be Earth-friendly 🙂
Here's a quick video on How to Use and Refill the E-Z Runner® Refillable Dispenser, see below: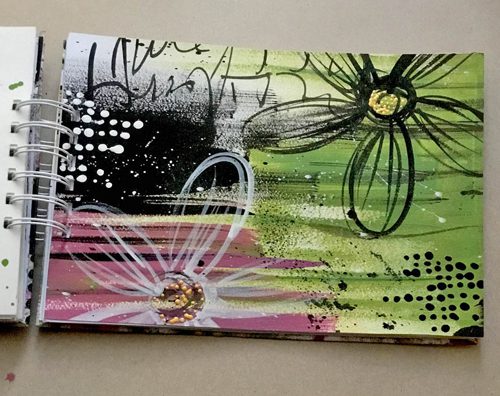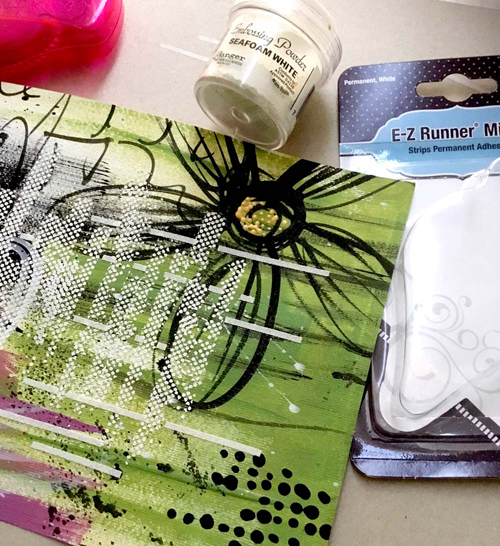 With various elements, I assembled and adhered using Dual Tip Glue Pen which worked great with layers of gauze, lace, colored thread and mini-tags. For my focal point, I painted a wooden chipboard in black chalk and added black and green glitter. After drying, I secured it with E-Z Dots® Permanent.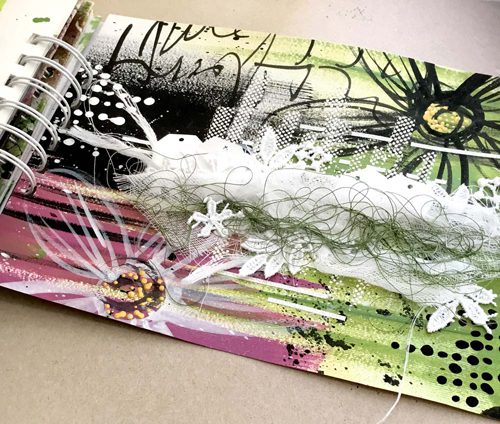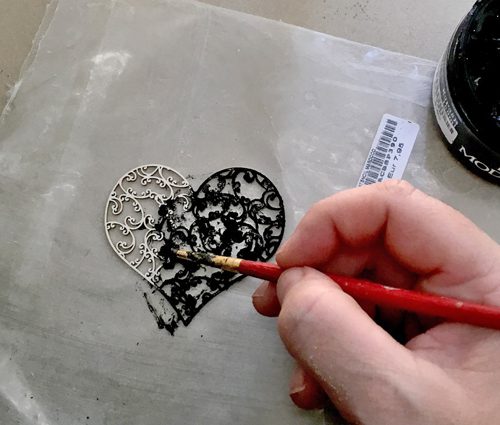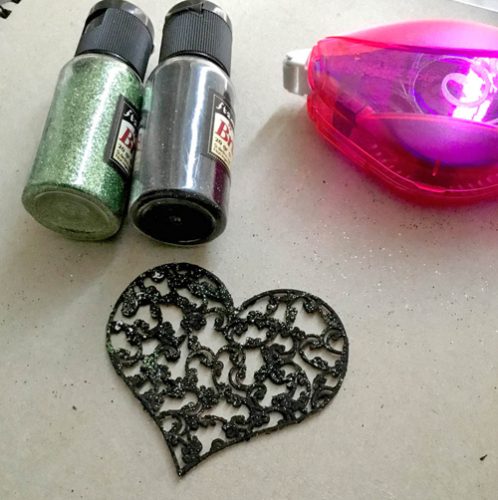 To create more accent, I also used 3D Foam Squares Black Mix Smaller size by taking off the top liner and applying glitter on top. After tapping the excess off, placed them randomly on the page. I also used the top liner to add little touches in here and there.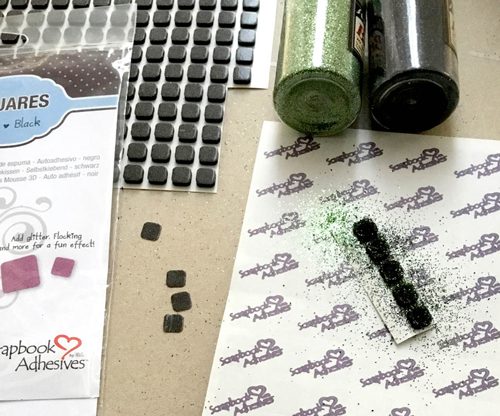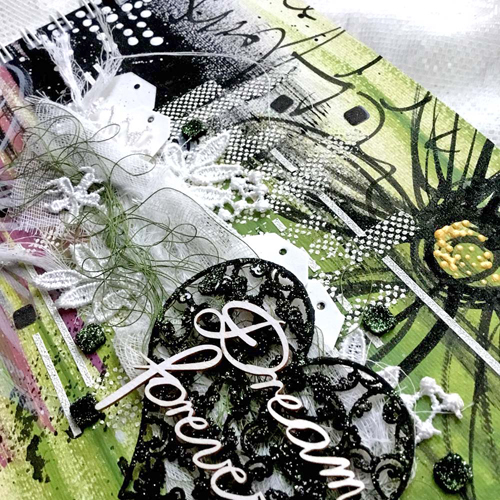 And that's all…at least for this project! LOL!
See you soon and I recommend … create, create, create. xoxo
Lea Biccelli
Scrapbook Adhesives by 3L® Supplies:
E-Z Runner® Permanent Strips Refillable Dispenser
E-Z Dots® Permanent Refill
E-Z Runner® Micro Refill
3D Foam Squares Black Mix
Dual Tip Glue Pen