Hello everyone, Jana here with a new layout for you. Today I used 3D Foam Hearts and gold foil from the 3D Foam Holiday Embellishment Kit to create a fun page! My hubby and our little one are a real dream team. I had the chance to get some new photos from them, that's not easy! So I needed to get that picture on a layout ASAP!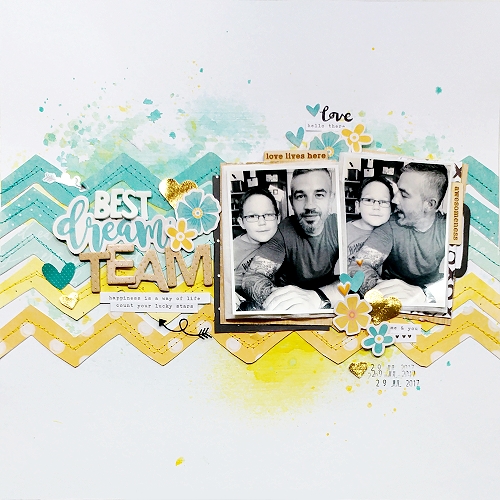 The 3D Foam Hearts are awesome to use and so easy to add the foil… such a nice detail! Remember to apply the foil shinny side UP on top of the sticky side of 3D Foam Shapes.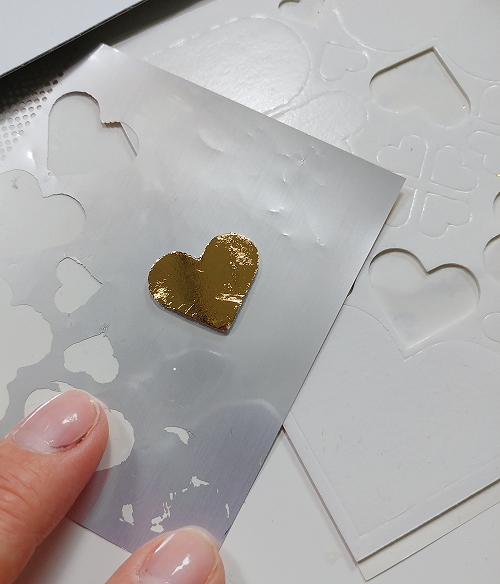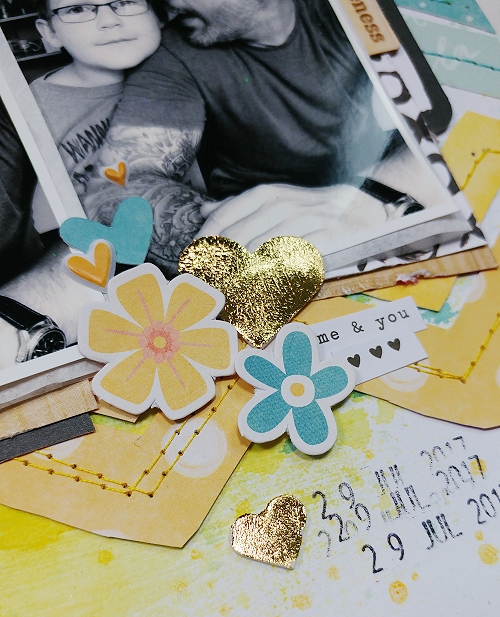 I worked with Bowl of Dreams Collection Kit from Jillibean Soup – it's full of bright colors and cute little elements! One of the patterned papers was my inspiration piece, chevrons! I added stitching to them for accent.
I added 3D Foam Squares and Crafty Foam Tape White for dimension under my little elements, like the flowers.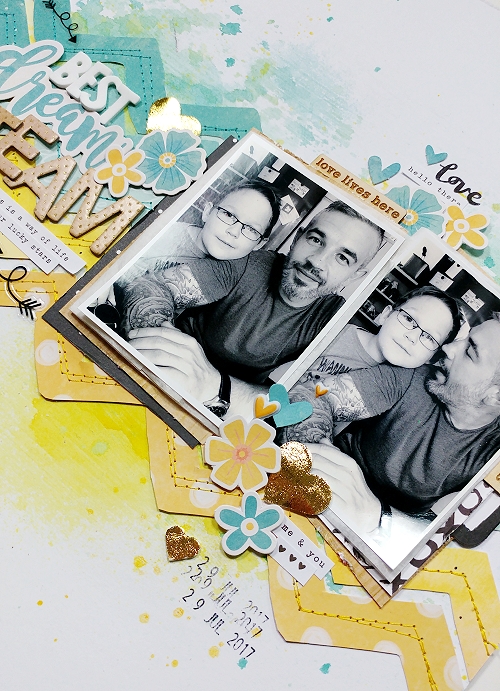 Thank you for stopping by today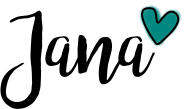 Scrapbook Adhesives by 3L® Supply:
E-Z Runner® Grand Dispenser
E-Z Runner® Ultra Refillable Dispenser
3D Foam Hearts
3D Foam Squares White Small
Crafty Foam Tape White
3D Foam Holiday Embellishment Kit
Other Supplies:
Jillibean Soup, Simple Stories, ColorCastDesigns, Crate Paper, Shimmerz Paints, Shimelle/American Crafts, Prima Marketing
Merken
Save