Have you ever found yourself just stuck when you are embellishing? I needed something more…and then I realized, how about a little bit of glitter? A few weeks ago I shared an idea for using Adhesive Dots as Embellishments on your scrapbook layout. Today I am going to build on that idea but show how I used the 3D Foam Garden Shapes.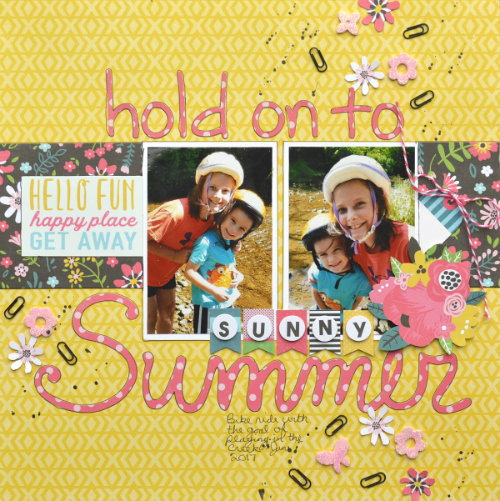 Putting together a scrapbook layout can require A LOT of different adhesives – here's just a few of them that I used to create this summer scrapbook layout – you can find the complete list at the bottom of the post.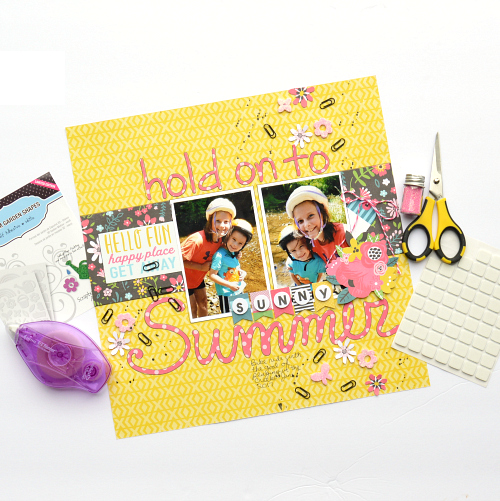 The real star of the show was the 3D Foam Garden Shapes.  When I realized I had these on hand, I knew the layout was going to come together after all. These saved me the time of fussy cutting or trying to figure out where to get some more flowers for this layout.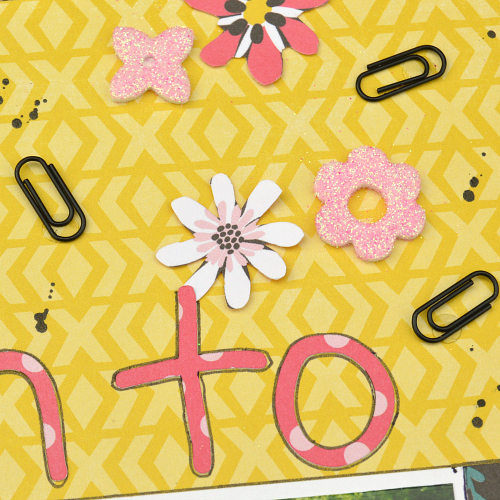 All they need is a sprinkling of glitter (or another topping) and they are ready to roll.  You can see more of how I applied the glitter in my Hold on to Sunny Summer Scrapbook Page video below.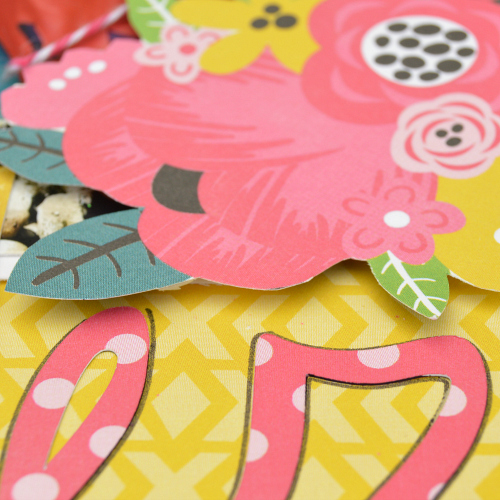 Another area that I point out in the video is sometimes you think an embellishment should be flat, but you realize after application that it doesn't look great that way. Here's where having 3D Foam Squares on hand is so important.  Simply pulling this flower back up (gently) and adding 3D Foam Squares to the back side made it look so much better. So the next time you are looking at a layout and just feeling stuck….pull out those 3D Foam Products and see if they can't solve the problem.
Thanks for joining me today!
Christine
Scrapbook Adhesives by 3L® Supplies:
3D Foam Garden Shapes
Dodz Adhesive Dots Small
3D Foam Squares White Regular Size
E-Z Runner® Grand Dispenser
E-Z Runner® Micro Refillable Dispenser
Other Supplies:
Patterned Paper and Ephemera: Echo Park Paper
Paper Clips and Glitter: Doodlebug Design
Save