Have you ever found an unexpected purpose for products? Today I have a layout showcasing Adhesive Dots as embellishments along with a video to show you how I used them!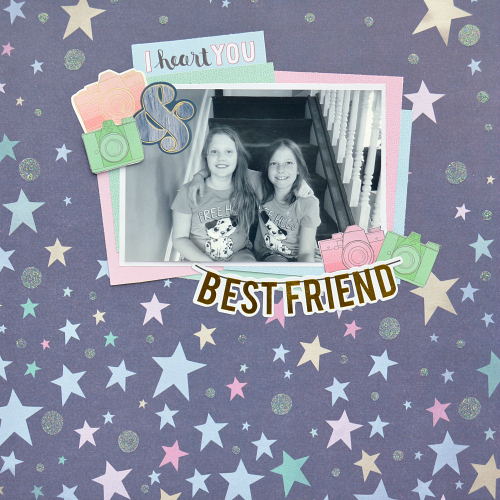 This layout already had a good start for a sleepover layout with the stars on the patterned paper.  But it needed more to really make it twinkle!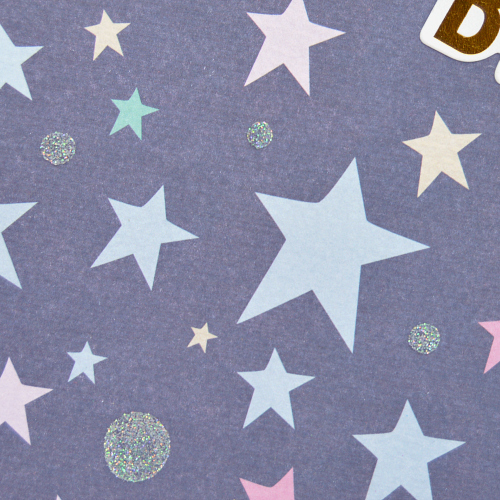 By adding individual Adhesive Dots in three sizes amongst the stars and then covering those with glitter, I was able to really up the twinkle factor!  Here's the Using Adhesive Dots as a Scrapbook Embellishment video to show you how I accomplished this look – see below!
It wouldn't be a scrapbook layout if I didn't have some 3D Foam Squares in there! I used it just in one little place today and it was to pop up the entire camera in the upper left hand corner.
Thanks for joining me today!
Christine
Scrapbook Adhesives by 3L®:
E-Z Runner® Micro Refill
E-Z Runner® Grand Dispenser
Adhesive Dots Large
Adhesive Dots Micro
Dodz Adhesive Dots Mini
3D Foam Squares – White Small
Other Supplies:
Patterned Paper, Stickers: American Crafts