Hello everyone! It's Vicki and today I thought I would share with you 3 different ways I use E-Z Dots® Repositionable adhesives for paper crafting.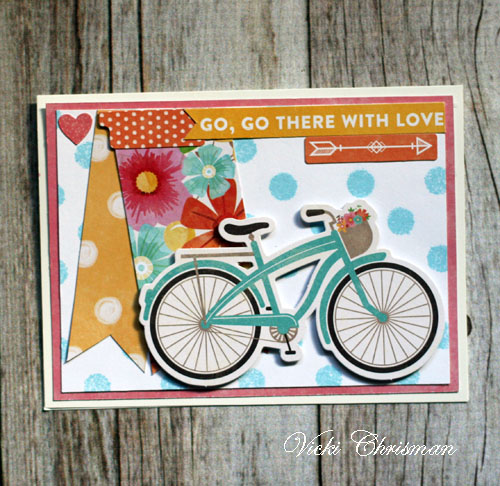 Hold Items in Place Temporarily
E-Z Dots® Repositionable work great for holding stencils in place so they don't move around. You get a nice clean image when you add paint or mist to your paper.  As you can see below, I just add a bit of E-Z Runner® Grand Repositionable Dots Refill adhesive to the back side of the stencil in all four corners. It does a great job of holding your stencil in place, and then easily wipes away with your just use your finger. It won't damage your paper or stencil  screen.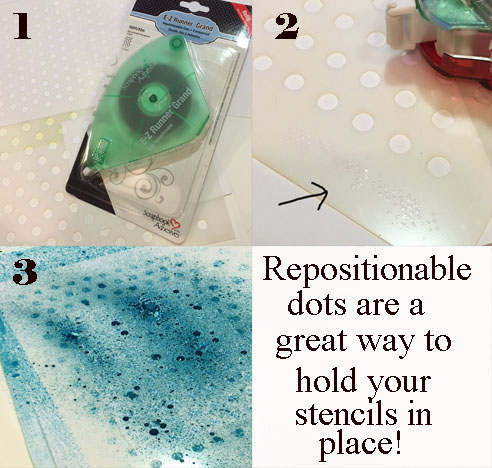 Sewing on Paper
I love to use machine stitching on my handmade cards quite often. It works great to hold my papers in place while I stitch. I add a bit to the back of my paper in the center.  Of course, if you need to reposition the paper, it's wonderful for being able to lift and move it around for just the right place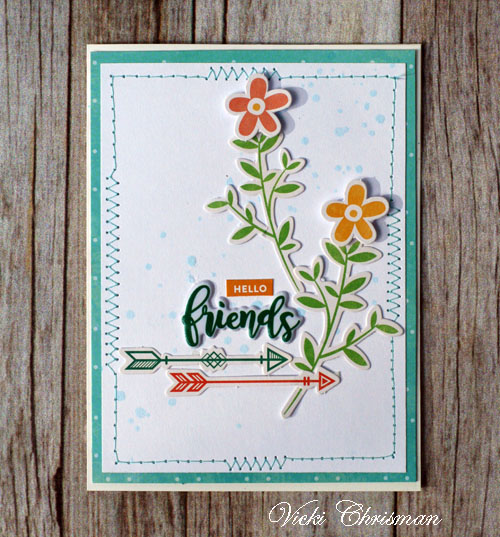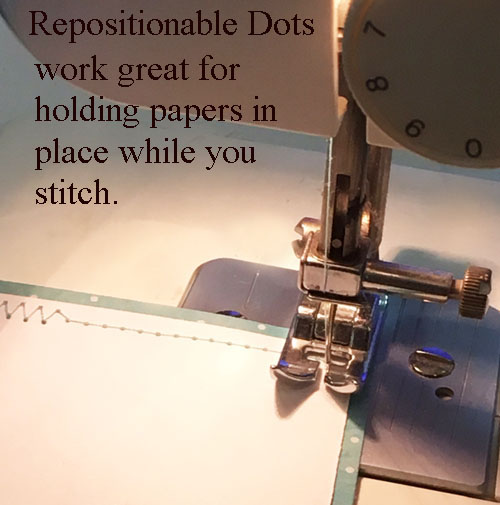 Repositionable Resist Technique
What about using E-Z Dots® Repositionable for a cool resist technique? I used the resist technique on the outside edges of the blue paper.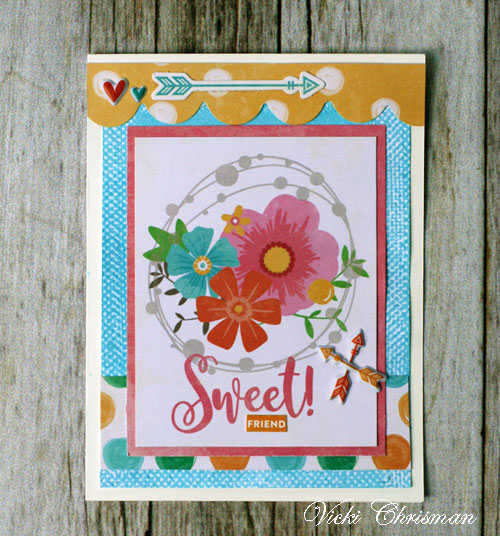 I used the E-Z Runner® Permanent Strips Refillable Dispenser with E-Z Dots® Repositionable Refill around the edge of my pre-cut paper, then misted it. Once the mist was dry, I simply rubbed the dots away to reveal the color underneath for a fun look that adds interest to my card.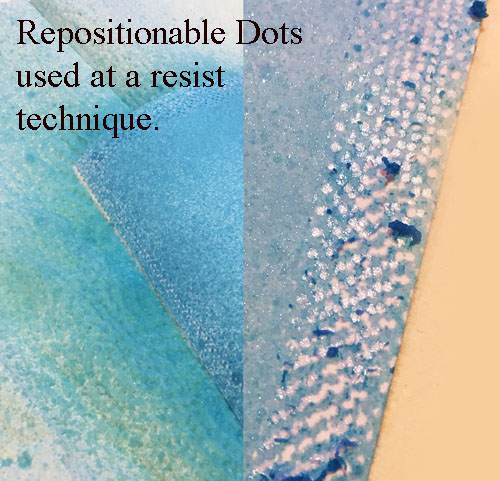 I hope these tips for using E-Z Dots® Repositionable Adhesives has your creative wheels turning. I'm sure as you create you will find many other ways for them to make your crafting even more enjoyable!
Thanks so much for stopping by!
Vicki Chrisman
Scrapbook Adhesives by 3L® Products used:
Other:
Save