Need a new trick to try on your paper crafts projects? Do you love embossing powder? Well then, I have a treat for you today! Have you ever looked at the background on a patterned paper and felt like it needed a little more punch to go with your picture?
As I looked at my photo and the background paper I also wanted to use, I knew it needed a little more color – specifically color that matched my picture. Therefore once again, I dug into my Adhesive Sheets to turn things around! It's Christine joining you today with a technique I have shared earlier but just love: heat embossing with Adhesive Sheets.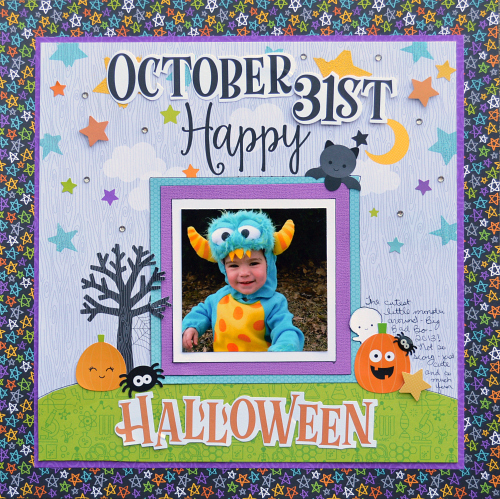 Using Heat Embossing with Adhesive Sheets
I started things off with a simple background paper from Doodlebug Design and altered it dramatically using several different adhesives: 4 X 6 Adhesive Sheets, Crafty Foam Tape, 3D Foam Squares White Mix, E-Z Runner® Micro Refillable Dispenser, and the E-Z Runner® Grand Dispenser. These are all some of my favorite go-to adhesives!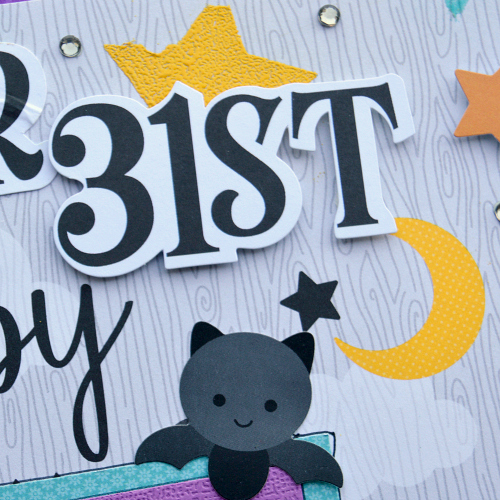 The original base paper didn't have a lot of the colors that were in my picture, however I had heat embossing powder in both aqua and yellow to coordinate perfectly with my picture. I used star punches to punch out the Adhesive Sheets and adhere them to my layout. Then I created a beautiful and colorful night sky by embossing with Adhesive Sheets. The video below walks you thru the entire process: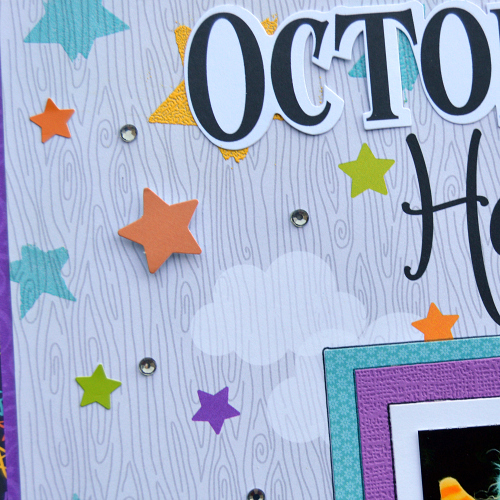 I never get thru an entire project without using either 3D Foam Squares or Crafty Foam Tape – both of these products are absolute necessities for me! I love that they are an easy way to add dimension AND they also hold really well. As I mentioned in the video – the Crafty Foam Tape speeds things up when you have longer pieces to add dimension to.
Thanks so much for joining me today – Have a Happy and Safe Halloween!
Christine
Scrapbook Adhesives by 3L®:
3D Foam Squares White Mix
E-Z Runner® Grand
E-Z Runner® Micro Refillable Dispenser
Crafty Foam Tape
Adhesive Sheets 4 x 6″
Other Supplies:
Patterned Paper, Stickers, Odds & Ends from Doodlebug Design; Embossing Powder from Wendy Vecchi and Stampendous
Let's Connect!