Have you jumped on to the Travelers Notebook trend yet?  I have dabbled in it over the last year but I recently had some inspiration for how I could really incorporate it into my regular routine.  I like to go on long distance bike rides. Often that results in pictures…whether it be scenery or selfies of me and my riding partners.  Since I had a pile of about 30 pictures from the last riding season, it was time to get documenting.  BUT I did not want to do 20 layouts all about bike riding.  Enter the Travelers Notebook.  I am going to start using that to document all the memorable rides.  Today I am going to share with you my first entry and how I incorporated a variety of Adhesives into my Travelers Notebook.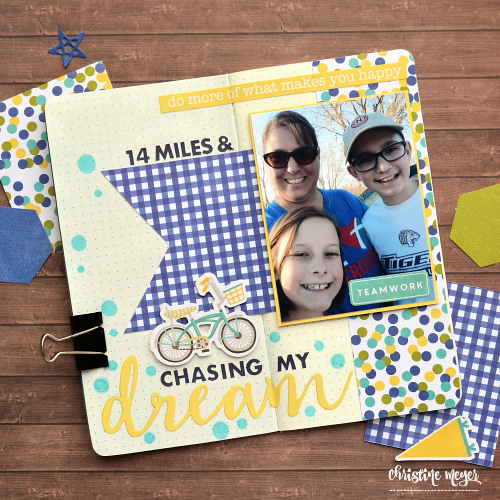 One of the things I like about this medium is that it is a lot faster than a traditional 12 X 12 layout but still allows you to play and experiment with techniques.  Having the right adhesives on hand definitely speeds up the job.  I recommend that when you sit down you have an E-Z Runner (you pick which one), 3D Foam Squares, Crafty Foam Tape, Adhesive Dots (you pick the size), and Adhesive Sheets.  Even if you don't need all of these – you've got everything covered from dimension to dimension to speed to excelllent coverage.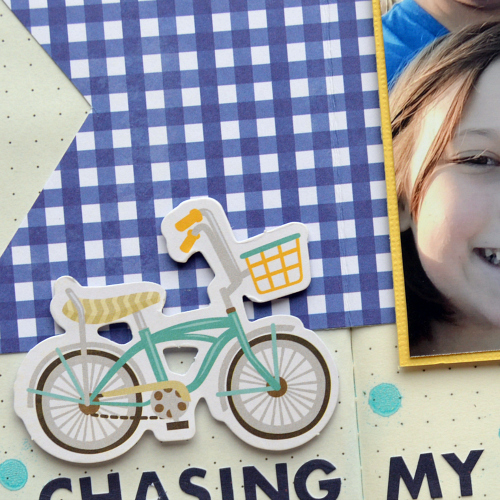 I don't think I will always want dimension on my pages – because they will just get too bulky.  But for this one I opted for Crafty Foam Tape under my picture and 3D Foam Squares under the bicycle.  It just felt flat – so up they went!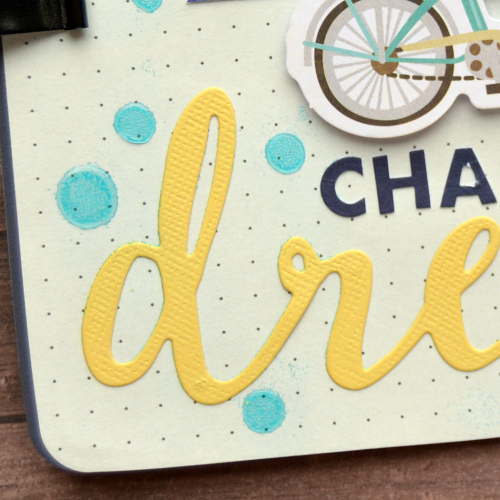 My title was a long die cut that could have been a pain to attach.  But I used a 4 X 6 Adhesive Sheet and that made it so simple!  I also used the Adhesive Dots in both Large and Medium size to add a little embellishing.  I just put them on and then added embossing powder to them and heated them up.  By adding these I was able to both embellish and pull the whole spread together with dots and Wear My Adhesive on the Outside!
There's a lot going on here – how about a quick video to walk you thru the details?  Here's one for the whole spread:
Thanks so much for joining me today!
–Christine
Scrapbook Adhesive by 3L®:
E-Z Runner® Grand Refillable Dispenser
Dodz Adhesive Dots Medium
3D Foam Squares White Regular Size
Dodz Adhesive Dots Mini
Crafty Foam Tape White
Adhesive Sheets 4×6 inch
Adhesive Dots Large
Other:
Travelers Notebook Insert – Paper House Productions, Embossing Powder – Stampendous, Patterned Papers, Stickers, and Ephemera – Jillibean Soup.