Hi, everyone! Need to give a gift for your best friend, mom or sister? I've got an idea for you. Make her a set of Clean And Simple (CAS) style cards so she can send notes to her loved ones. It's easy to make a set of cards with a modern feel and a bit of glitz with products from Scrapbook Adhesives by 3L.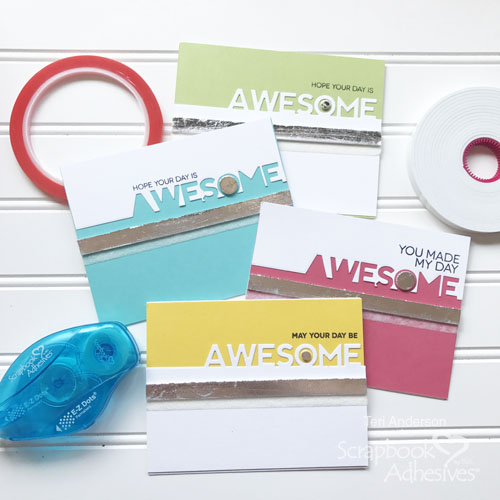 Making It Clean And Simple!
The first thing you need to do is determine how many cards you want your set to have.
Cut enough card bases for your cards. Then cut a word panel for each one. Adhere the word panels to the cards.
When adhering small words to cards, I like to use the E-Z Dots Permanent Dispenser. I love this adhesive because you can roll it over the back of your words. When you place a word on your project, you can use your finger to easily rub off any stray adhesive that gets onto it.
If your words have any "o" letters in them, place a foam circle in the middle of them. Remove the sticker paper and apply some foil on top. Use your finger or a bone folder to do the burnishing.
Adding Lines to the Cards
Now, you are going to want to add some lines to your cards.
Adhere a piece of Crafty Foam Tape to each card. I recommend letting a little foam tape hang off the side of each card and then using your scissors to snip it off.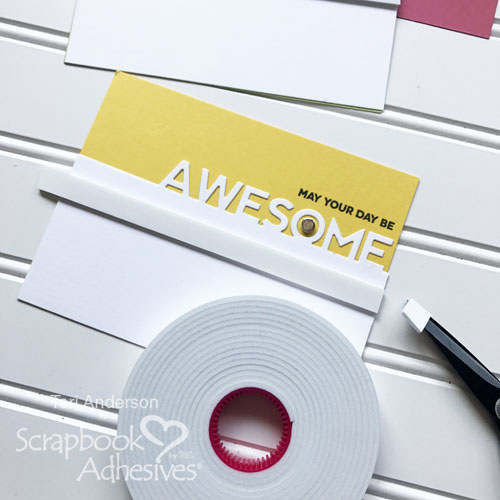 Remove the tape's backing paper and burnish some foil onto it. Don't fret if your foil doesn't cover the entire piece of tape. Just come back and set the foil down again and burnish some additional foil on the still exposed areas of the tape.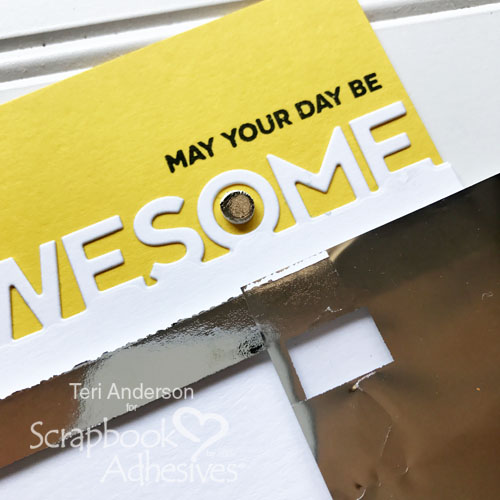 You are now going to add one more line to each card.
This time you want to add a line of Extreme Double-Sided Tape right below the Crafty Foam Tape. Once again, I recommend letting a little bit of tape hang off the sides of your cards and using your scissors to snip off the excess.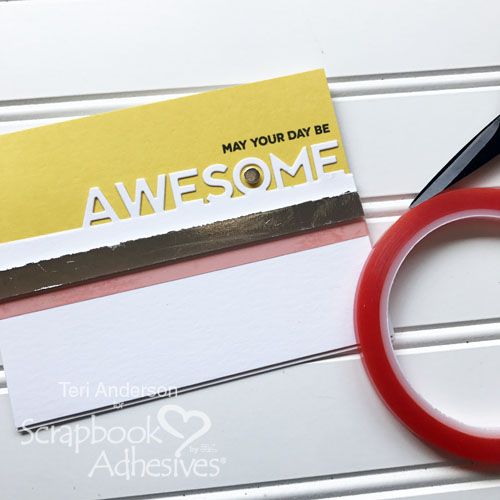 Remove the tape's backing paper and apply flock to it. (Don't have any flock? Consider using glitter instead!) Repeat this step with each card!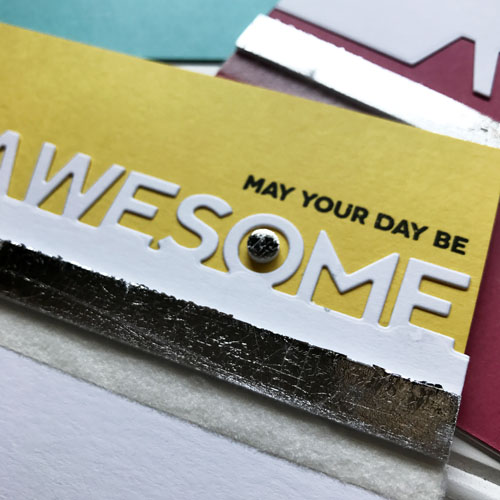 Once you've completed your cards, bundle them with some envelopes. Either place them in a pretty box or bag (or tie some ribbon or string around them) and give them to the lucky recipient!
I hope you enjoyed this Clean and Simple Style tutorial! If you are inspired to make a card set of your own, please share it with me by leaving a comment with a link to it.
Creative Time: 1 hour
Skill Level: Beginner
Materials Needed:
Scrapbook Adhesives by 3L®:
E-Z Dots Permanent Dispenser
Crafty Foam Tape White
3D Foam Circles White Mix
3D Foam Creative Embellishment Kit
HomeHobby by 3L®:
Extreme Double-Sided Tape
Other:
Awesome Border Die and Stamp Set by Studio Calico; White Flock by Stampendous!, White, Yellow, Green, Blue, Red Cardstocks; Black Ink Pad
Visit our Website and Blog!
Sign up for our Newsletter so you never miss a contest or giveaway!