Are you looking for a unique way to add texture to your projects? Have you considered using Creative Photo Corners? We love our corners for more than just holding photos in scrapbooks. See how our designers use Creative Photo Corners to create the element of texture.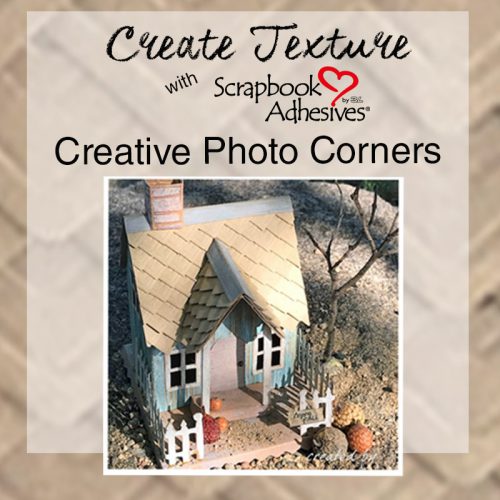 Our elegantly embossed Creative Photo Corners are self adhesive. They feature permanent acid-free adhesive, lignin-free paper, and are archival safe for all your important documents, photos, and projects.
Click on the images or linked text below to visit these blog posts for more details.
Create Texture on 3D Items
Add Unexpected Texture on Cards and Tags
Create Holiday Decor on Foam Shapes and Cards
Notice that you can color and stamp on Creative Photo Corners for a custom look.
Stay tuned, we have more Creative Photo Corner ideas to share!
Here's a quick video showing you how to use Creative Photo Corners:
If you can't see the video, Click here to watch Creative Photo Corners on YouTube
Creative Photo Corners come on sheets, in packages of 108 pieces. We offer six color options, White, Black, Kraft, Gold, Silver and Ivory. If you need all the colors, see the  assortment package of 72 pieces.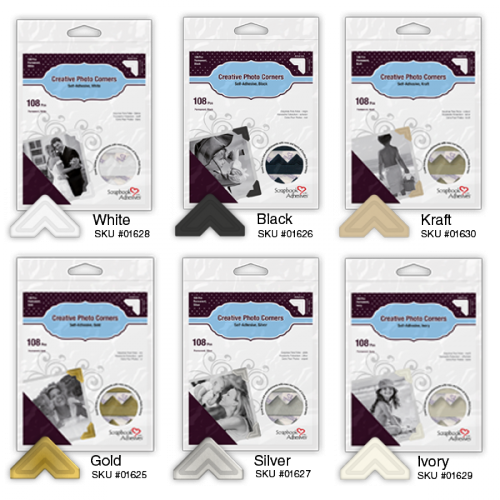 Follow our Pinterest Board for more ideas!
How have you used Creative Photo Corners on your projects? Hashtag them with #CreativePhotoCorners when sharing online!