Hi everyone, it's Christine here today. I've decided that as I cannot find pine cone ornaments for my Christmas tree I'm going to make my own!  See how truly simple it is with Scrapbook Adhesives by 3L® Kraft Creative Photo Corners!
Making the Pine Cone Ornament
This is what you will need:  foam balls, Creative Photo Corners, a little bit of hessian (burlap), and a script decorative stamp and ink.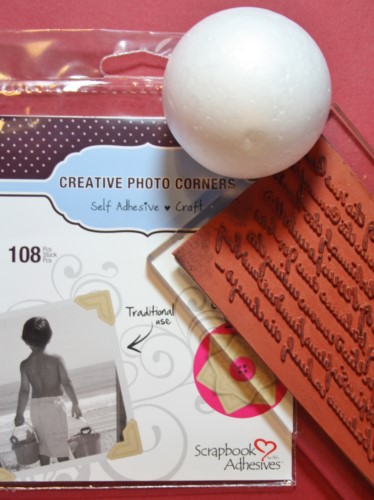 Stamp completely across the Creative Photo Corners. They are paper and accept ink very nicely. I used just under two sheets for this project.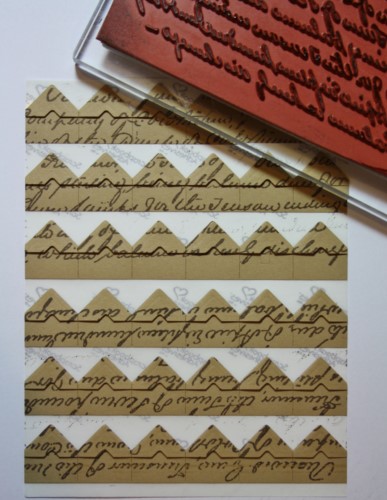 Next, adhere a small square of hessian (burlap) to the foam ball, I used MyStik® Permanent Strips.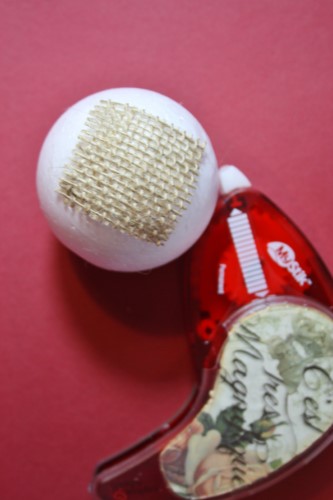 Begin to attach the Creative Photo Corners in a slightly overlapping pattern. The adhesive on them is permanent and strong enough to attach to the foam ball perfectly.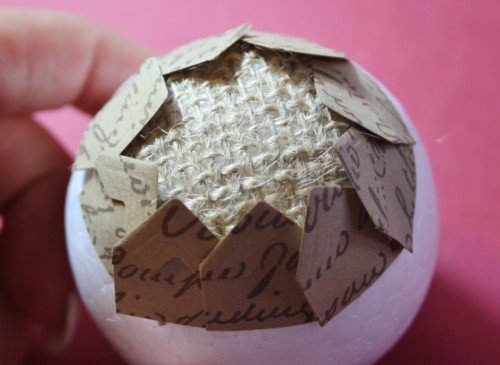 Keep layering and offsetting the Creative Photo Corners so it begins to resemble a pine cone.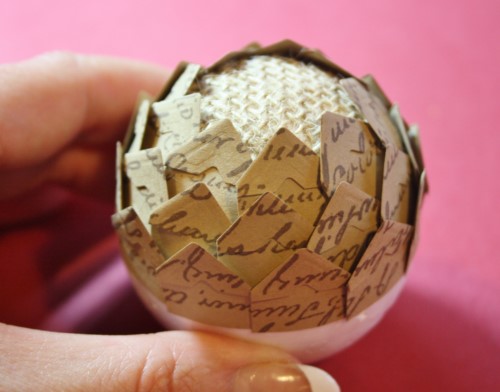 You can of course create these with different stamps on different foam shapes in alternative colors. It's a great project to make with children too.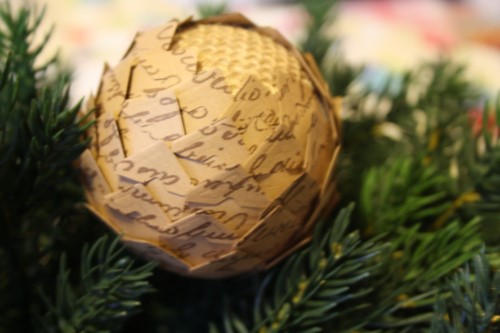 Place these in your Christmas tree or make several to display in a pretty bowl.
Thank you for joining me today – wishing you lots of festive creativity with Scrapbook Adhesives by 3L®.

Creative Time: 30 Minutes
Skill Level: Intermediate
Supplies used:
Hessian (burlap), script stamp, ink
Discover more unique ideas to Create Texture with Creative Photo Corners here: