Hello, Shellye McDaniel with you today! I have a really fun way to decorate plain bags of popcorn to give as gifts or party treats!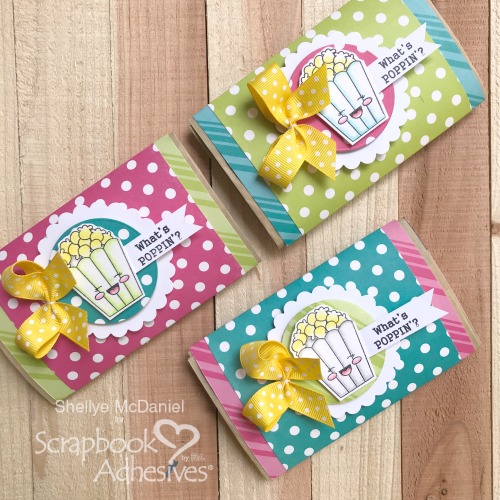 Let's Decorate These Treats!
First I measured the size of the unpopped popcorn bags.  The folded bags that I used measured 3.5 x 5.5 inches.  I cut two different patterned papers and layered them together with a strip of the Adhesive Sheet 12 x 12 inches: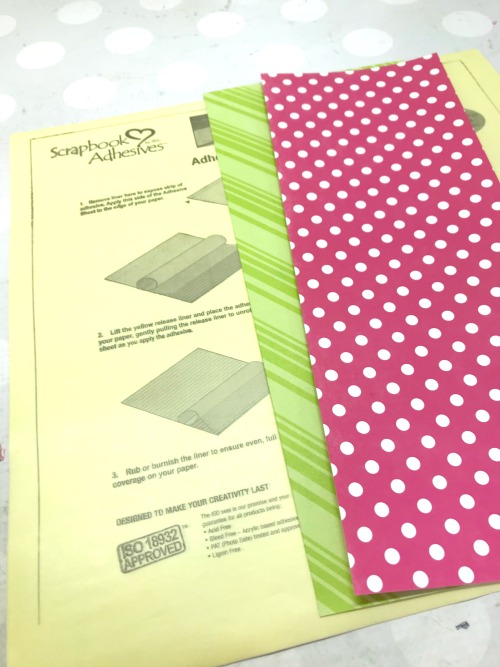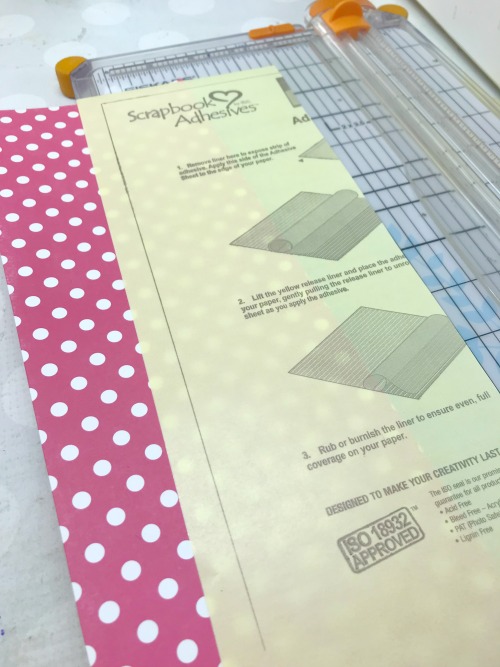 Next, I picked a cute popcorn motif and stamped, colored and cut the image out.  I used the 3D Foam Squares White Regular to layer the image onto a larger, round circle and then a scalloped circle.  That's three layers of 3D!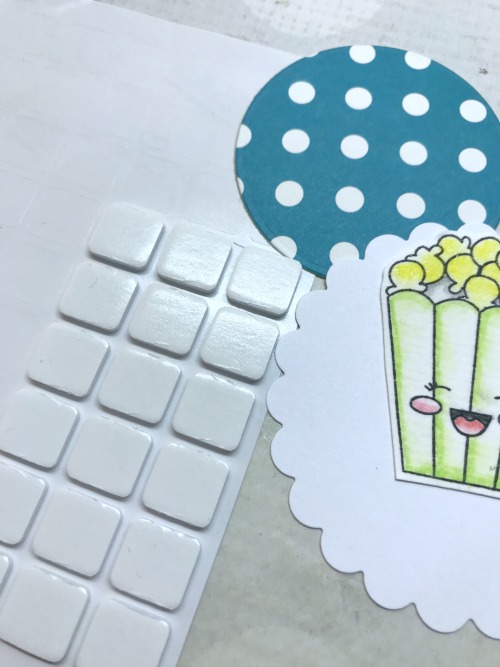 Secondly, three lines were scored on the paper: the 1″ flap (for adhering) and two panels of the same size for the front and back.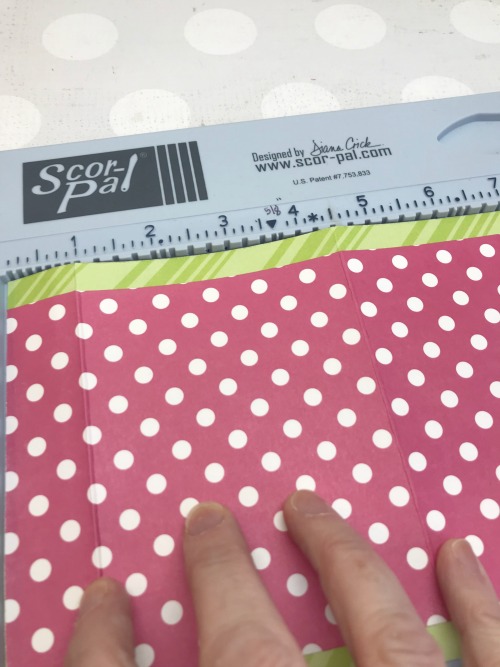 Next, I folded the paper along the score lines and then added a piece of Extreme Double-Sided Tape 1/2in to the entire length of the 1 inch flap.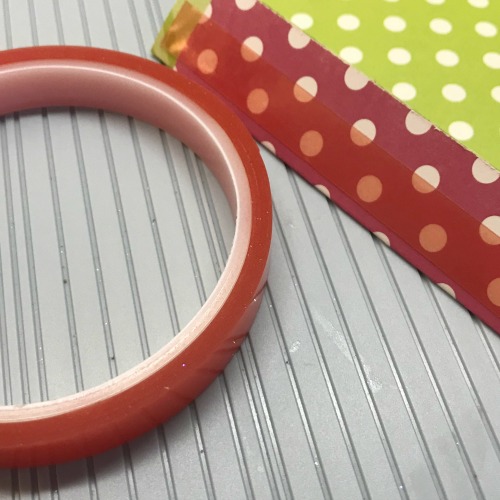 In finishing, the adhesive strip was attached to the opposite flap and the popcorn bag was inserted into the sleeve.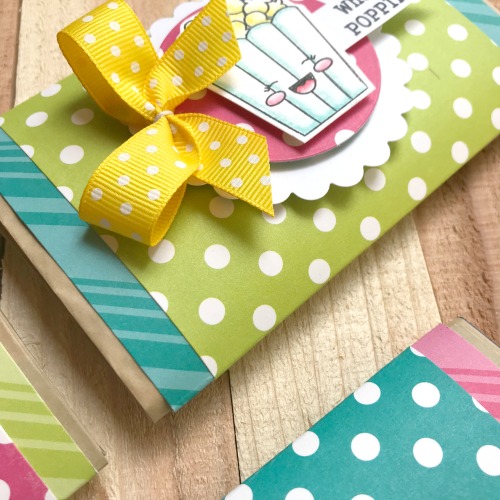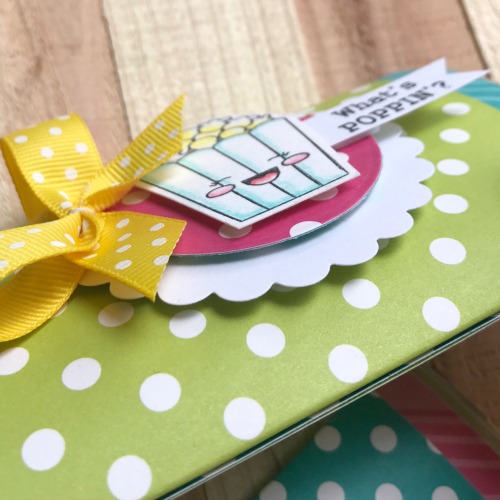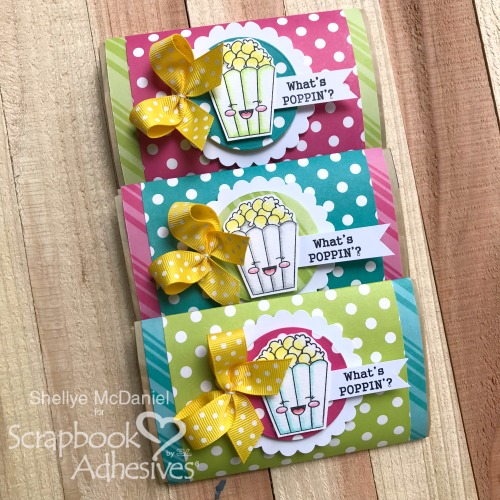 This would also be a sweet treat for trick-or-treaters, stocking stuffers or wedding favors!
Thanks for joining us today!


Creative Time: 45 mins
Skill Level: Intermediate
Materials Needed:
Scrapbook Adhesives by 3L® Products used:
Adhesive Sheet 12 x 12 inch
3D Foam Squares White Regular
HomeHobby by 3L®:
Extreme Double-Sided Tape 1/2″
Patterned Paper: Echo Park Paper
Ribbon: May Arts Ribbon