Christmas joy made easy, okay maybe that's a stretch. But capturing Christmas Joy was certainly made easier by the best adhesives around from Scrapbook Adhesives by 3L! Christine joining you today with a Christmas Scrapbook Layout and one especially fabulous tip!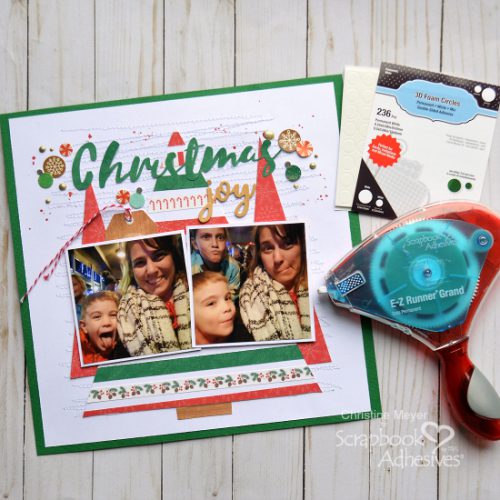 Christmas Joy Layout Close-ups
This Christmas layout has lots of little details but there's a couple I want to really focus on! First off, let's talk about how amazing the E-Z Runner Grand Dot Permanent Refill is! A recent tip from team member, Margie, led me to try this refill for my cut-file title. I simply set the cut-file onto some scratch paper and rand my runner all over the backside of it. It picked up the dots and made it ready to adhere. Here's a close-up look!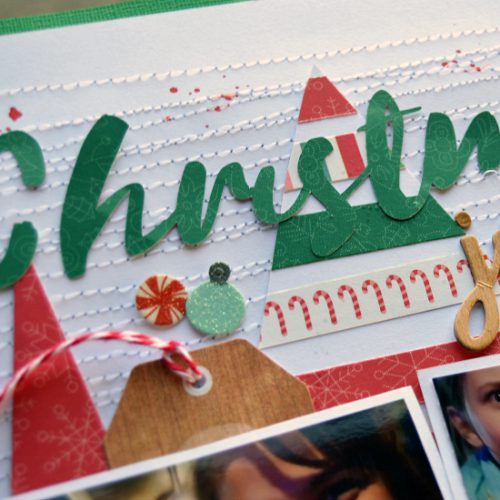 I've used several adhesives on my cut-files before – the E-Z Runner with the Micro Refill, Adhesive Dots, and the Dual Tip Glue Pen. While all of those worked well and got the job done, I think the Dots Refill is the easiest and quickest! I'm not sure why I had never thought of it before – but it certainly will be a standard in my arsenal now!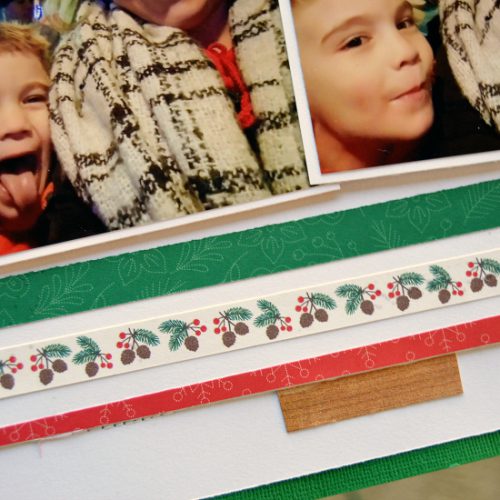 As I created this Christmas layout I cut out half-inch strips and laid them all across my cardstock. I did not aim to keep them straight – I just wanted a lot of wonky lines! I also didn't know if I was going to cut out the tree and use it or use the negative space. Both ideas worked in my brain, but I need to get a visual! Because of that, and my uncertainty as to which direction I was going to go, I used the E-Z Runner Grand with the Dots Repositionable Refill to start. I then went back and secured them with the Dots Permanent Refill later!
All of this will make a little more sense in my video!
Christmas Joy Made Easier Scrapbook Process Video
Thanks so much for joining me today!
-Christine
Creative Time: 1 Hour
Skill Level: Intermediate
Materials Needed
Scrapbook Adhesives by 3L®
E-Z Runner® Grand Refillable Dispenser
E-Z Runner® Grand Permanent Dots Refill
E-Z Runner® Grand Repositionable Dots Refill
3D Foam Circles White Mix
Other Supplies: Flavors of the Month Kit from The ScrapRoom
Pin It!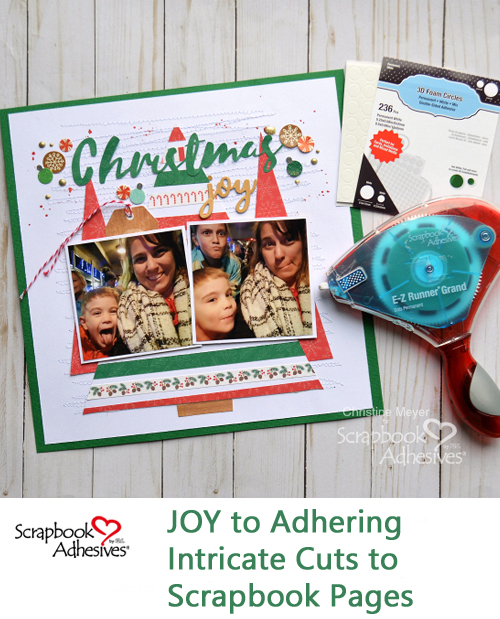 Let's Connect!