As we are wrapping up the season, I always enjoy putting together a few more Christmas scrapbook pages to capture the year's memories. This layout showcases both the E-Z Runner® Grand dispenser and 3D Foam adhesives at their finest. I'll show you why these are my favorites and why you need them for a perfect layout! It's Christine joining you today with one last Christmas scrapbook page for the 2018 holiday season.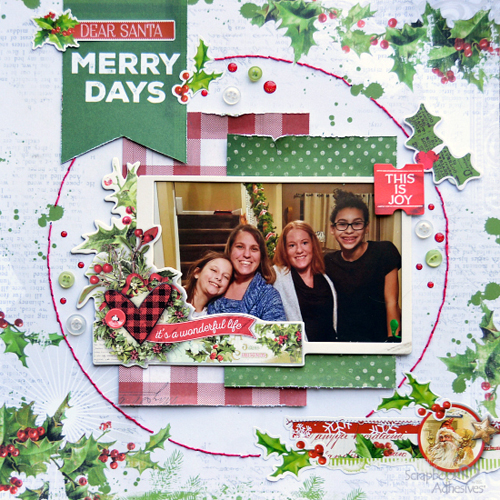 I'm not doing any special techniques with the adhesives today, but instead showing you my favorite products from Scrapbook Adhesives by 3L and how I use them to put together a layout effectively!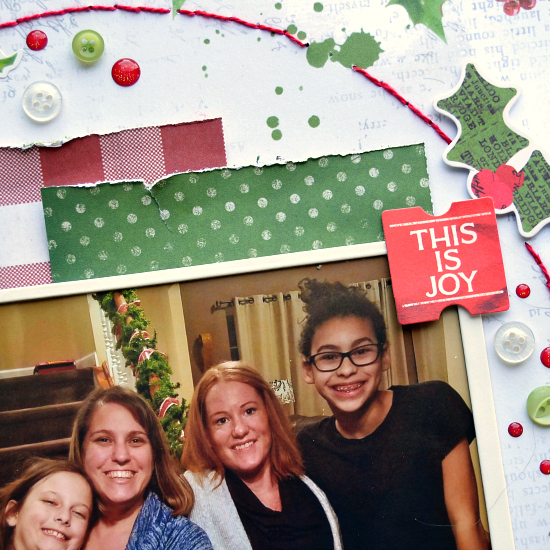 My Favorite Dimensional Product: 3D Foam
First up let's talk about how useful the 3D Foam Squares and 3D Foam Circles are! I use them in several locations on this layout. First up, I put the 3D Foam Squares underneath my paper layers. I don't use them throughout, just along the top border to pop up each layer a little and make the torn paper stand out even more. I use the 3D Foam Circles underneath the holly embellishment to lift it up above my stitching.
They're made with high-density foam, which means they won't crush in a scrapbook. 3D Foam is acid-free and lignin-free, making it safe to use with photos and paper.
Additionally, I use them underneath the "this is joy" ticket. When you are working with chipboard embellishments like the frame, you can add 3D Foam Squares to really elevate embellishments and keep nice even layers.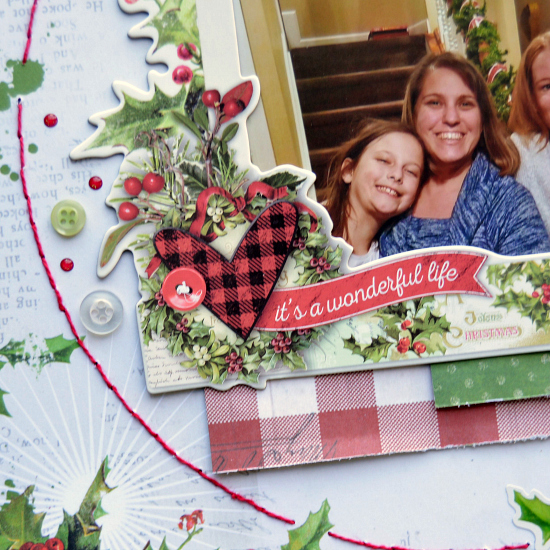 My Favorite Dispenser: E-Z Runner® Grand
The E-Z Runner® Grand is simply the best XL tape runner out there! First, it comes with the White Permanent Strips; a permanent double-sided adhesive that applies in curves, short or long runs. The dispenser is lightweight and easy to use in either hand. Even better than all is the fact that it is easy to refill. Just pop the cartridge out and put it back in again! There are four different adhesive types you can switch between, even mid-use!
Check out this quick video showing how to use and refill the E-Z Runner Grand Dispenser.
Today's layout primarily features the E-Z Runner Grand Dots Permanent Refill. I opt for that because my chipboard frame had a lot of curves and details on the edges (as shown in the picture). With the Dots Permanent Refill I can cover all of it without having to tuck or trim away extra adhesive.
Creative Time: 60 Minutes
Skill Level: Intermediate
Materials Needed
Scrapbook Adhesives by 3L®
3D Foam Circles White Mix
E-Z Runner® Grand Refillable Dispenser
E-Z Runner® Grand Permanent Dots Refill
3D Foam Squares White Mix
Other
Flavors of the Month Kit from The ScrapRoom Kit Club
Pin It!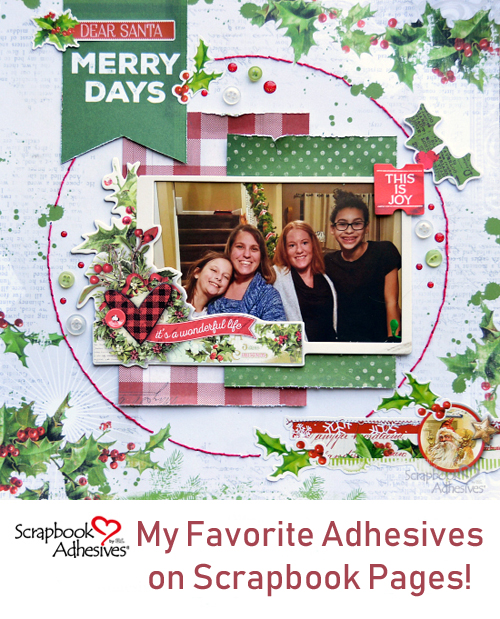 Let's Connect!