Whenever I create a scrapbook layout, I'm looking for a clever twist to add to create my own artistic touch. Today's layout showcases a clever detail made possible by adhesives.  Adhesive Details are often an easy way to take your layouts up a notch. It's Christine joining you today with a new 'Happy' scrapbook layout – let's take a look at this one!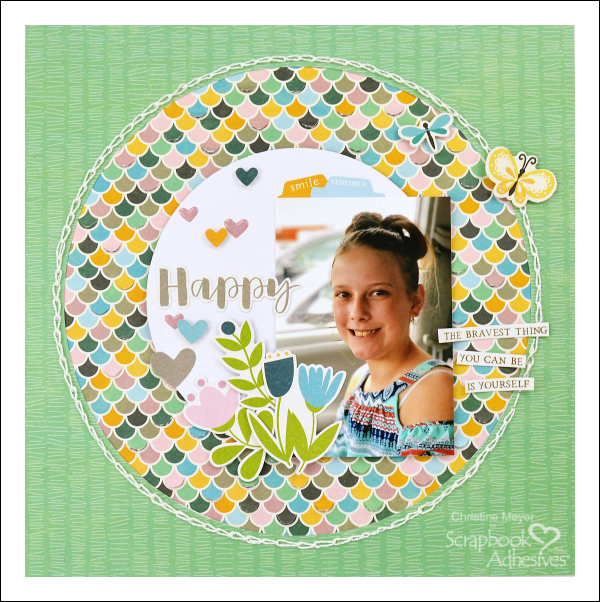 As I looked at the scalloped patterned paper, I knew that I could easily add my own twist to it with some tedious work with my craft knife!
Adhesive Details Close-ups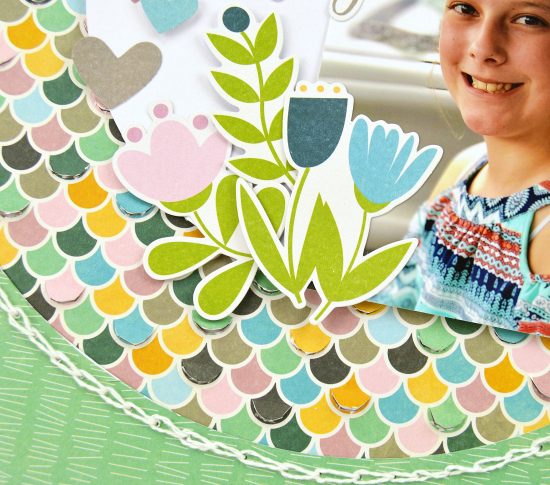 I took my craft knife and cut up random scallops. As you can see from this angle it looks a little messy BUT from a straight-on angle, it looks fantastic. The scallops are further enhanced by 3D Foam Circles tucked carefully underneath! This will also ensure that they don't get flattened completely when I put it into an album.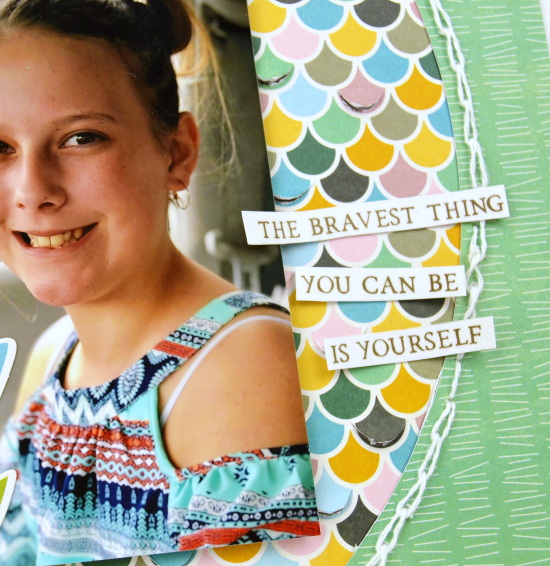 Adhesive details also can be found throughout this layout. My journaling piece 'Happy' is secured with Adhesive Dots Mini. I used them just in the middle so that the edges pop up.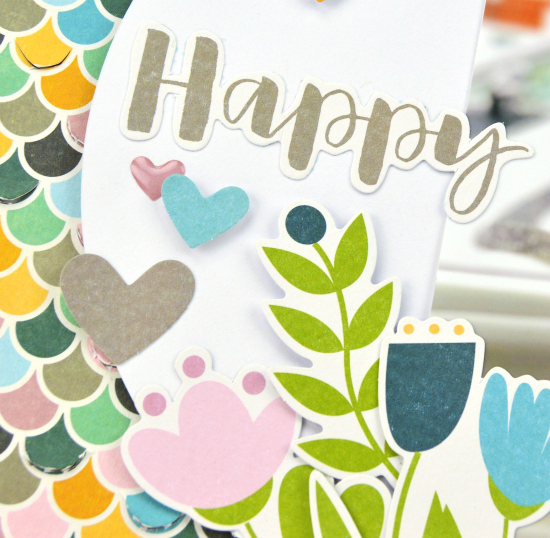 All the flowers and hearts and butterflies are attached using either 3D Foam Circles or the E-Z Runner Grand with the Permanent Dots Refill. Finally, the "Happy" title is on there using the E-Z Runner Grand with the Permanent Dots Refill as well. This adhesive makes it so easy to add on script words!
Adhesive Details Process Video
To capture all the details completely, check out this process video below!

Thanks so much for joining me today!
–Christine
Creative Time: 1 Hour
Skill Level: Intermediate
Materials Needed
Scrapbook Adhesives by 3L®
3D Foam Circles White
E-Z Runner Grand Refillable Dispenser
Adhesive Dots Mini
Crafty Foam Tape White
E-Z Runner Grand Permanent Dots Refill
Other
Patterned Paper, Ephemera, Enamel Stickers from Jillibean Soup
Pin It!