Are you the head cook in your house? Looking for a way to let your family know what the meal plan is for the day? A fun way to do just that is to make a meal planning board – just hang on your fridge for all to see!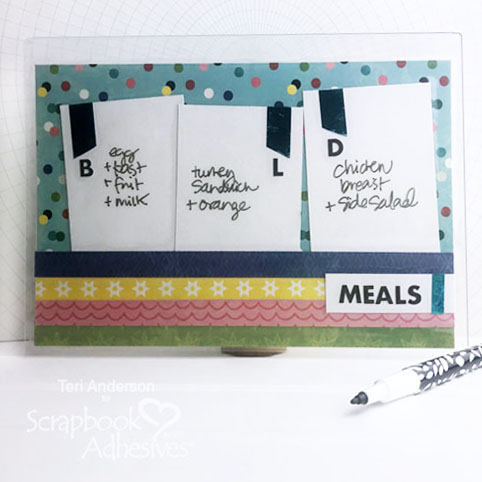 These boards are easy to make with a few basic craft supplies, an old magnet, dry erase markers and Self-Laminating Pouches.
Creating a Meal Planning Board
Start by cutting a piece of cardstock to fit in the pouch. Be sure to check the packaging for your pouches as it will tell you exactly what size the cardstock panel should be.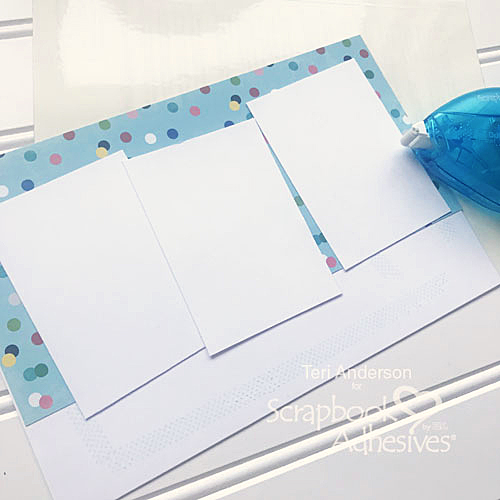 Cover the top of the cardstock panel with patterned paper. Add three smaller rectangles of cardstock to it.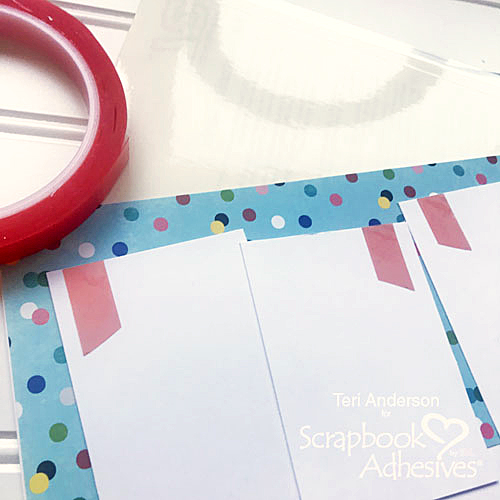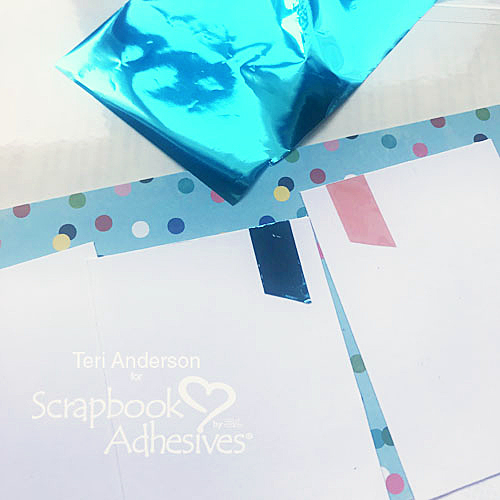 Take three small pieces of Extreme Double-Sided Tape and cut an angle off the bottom of each one. Adhere each piece of tape to the small rectangles. Remove the tape liners and burnish Metallic Transfer Foil onto each piece of tape. Complete each panel by adding "b", "l" and "d" stickers for breakfast, lunch and dinner to them.
Apply some additional strips of patterned paper to the bottom of the cardstock panel.
Take a small piece of cardstock and use letter stickers (or stamps) to write "meals" on it. Take a piece of double-sided tape and add it to the word strip. Again, remove the liner and apply foil to it. Adhere the word strip to the cardstock panel.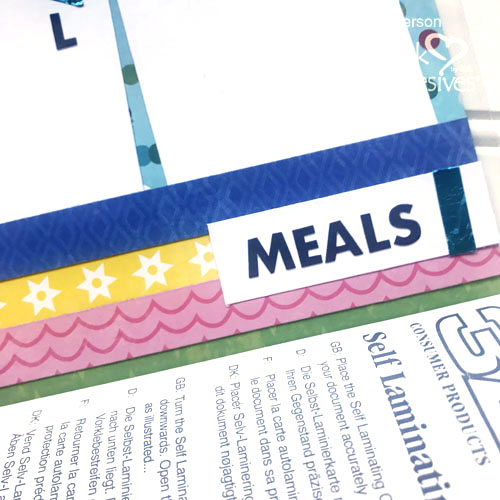 Finishing Up the Wipe Board
Laminate the cardstock panel by placing it a Self-Laminating Pouch and sealing it up.
You can pop holes in the top of your meal planning board with a hole punch and add string or ribbon to it to hang it. You can also make it so you can hang it on your fridge.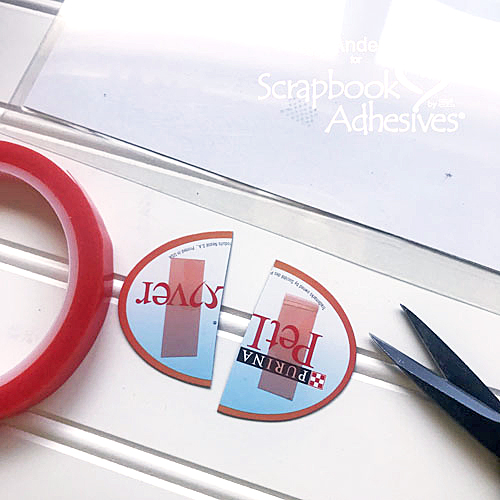 An easy way to do this is to take an old magnet, cut it half and then add some double-sided tape to it. Affix the magnet pieces to the back of your meal planning wipe board and place it on your fridge.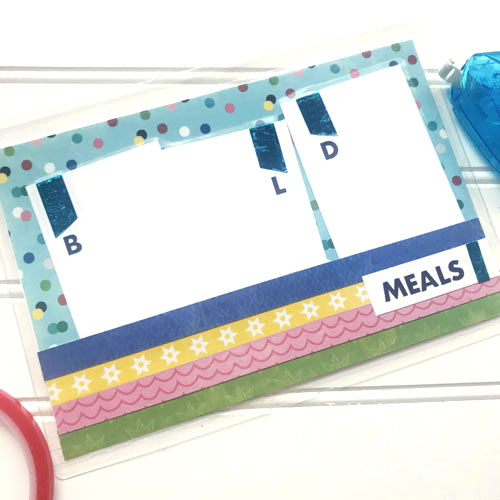 Use dry erase or wet erase marker write out your meal plans every day! At the end of day, wipe off the words and jot down the next day's meals.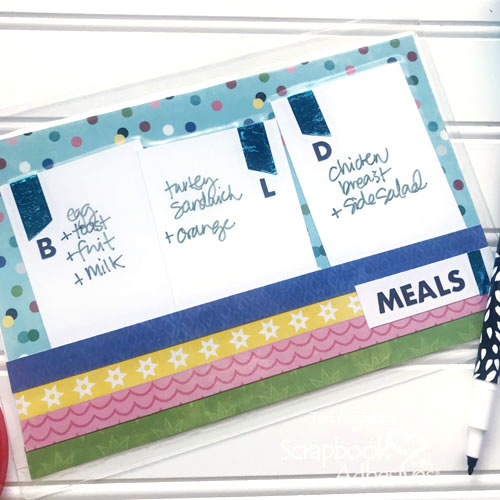 Creative Time: 45 Minutes
Skill Level: Beginner
Materials Needed
Scrapbook Adhesives by 3L®
HomeHobby by 3L®
Other
You Make Me So Happy Patterned Papers and Letter Stickers by Jillibean Soup; White Cardstock by Neenah Paper; Wet Erase Markers from Erin Condren
Love It. Pin It!