October Greetings! My favorite month is finally here and I've been holding off on creating this cutie for my Halloween display, meet Mrs. Frank! She's just like her hubby, upcycled from a few pieces from my home and craft stash.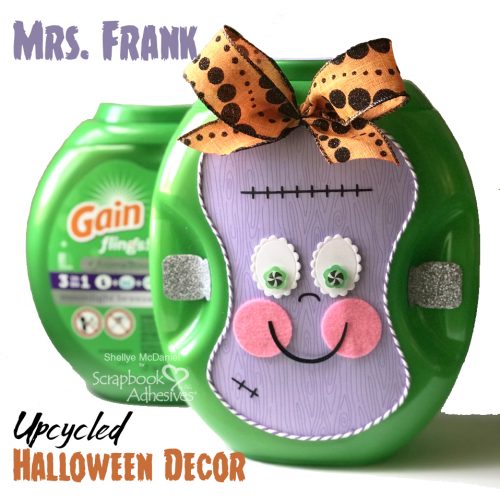 Creating a Monster: Mrs. Frank
I start with an empty detergent pail, that I would have normally tossed in the recycle bin, and removed as many of the decals as possible.
My supplies include scrapbook paper, buttons, twine and various adhesives from Scrapbook Adhesives by 3L.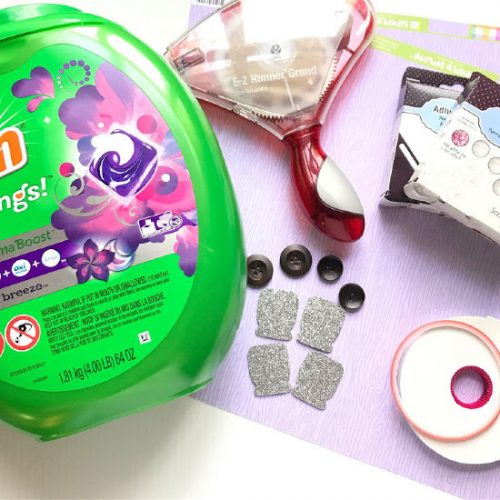 Start by tracing around the label on the back of the container with a permanent marker. By tracing around this area I am able to see it to trace the shape onto Adhesive Sheets 12×12 inch and patterned paper.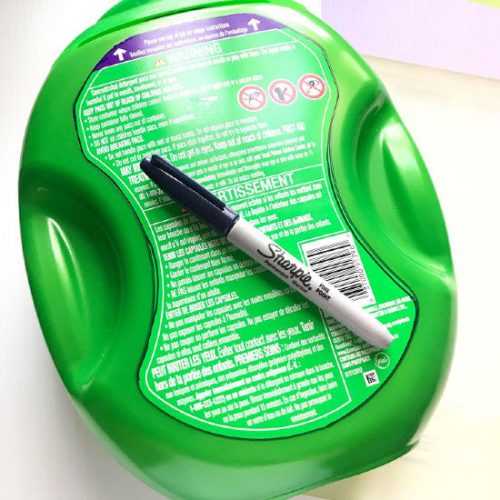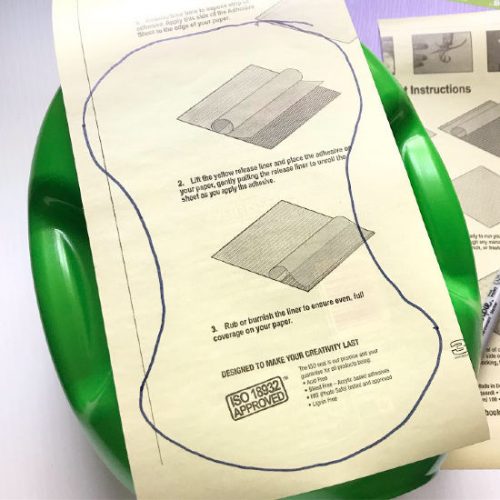 Adhere the Adhesive Sheet to the patterned paper an then to the pail. Outline around the edge with pieces of Adhesive Lines. By stretching the adhesive lines as I apply, I am able to make the Adhesive Line thinner. Next, apply twine to the Adhesive Lines and press into place. I've also found that it helps to slightly heat the Adhesive Lines with a heat tool; this creates a nice bond with the twine.
Embellishing Mrs. Frank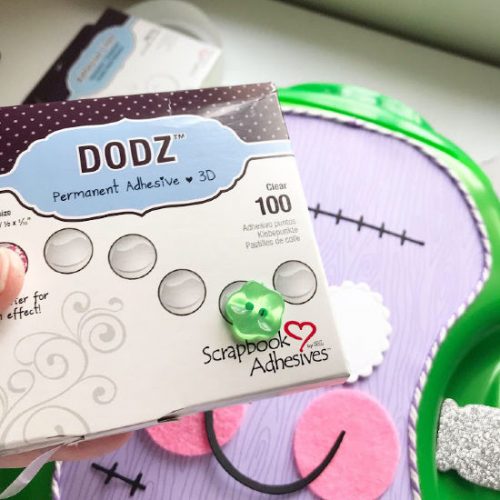 Now onto the embellishing! Attach the stitch marks die cut, smile die cut and felt circle shapes with the Dual Tip Glue Pen. Then attach the white part of the eyes with 3D Foam Squares, White, Regular. The buttons are added with Adhesive Dots 3D.
Once again, use Adhesive Lines to attach the felt "bolts" to the side of the pail. The bolts are actually felt cut with a mini jar die, clever, right?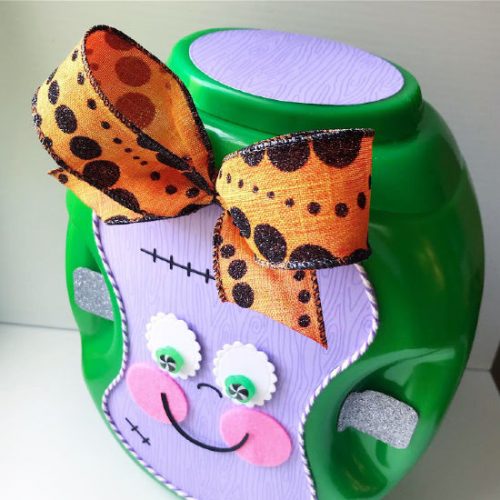 Finally, dress up the top with a disc of matching paper and attach the cute bow with Adhesive Dots 3D.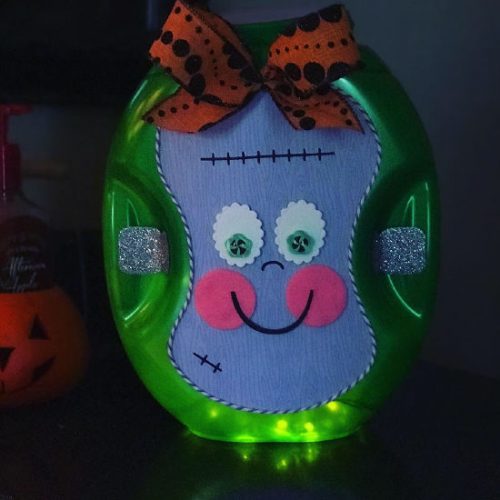 There are so many ways to decorate with your cute pail! I added battery-operated mini lights to my Mrs. Frank to make a luminary and look at how she shines in the dark!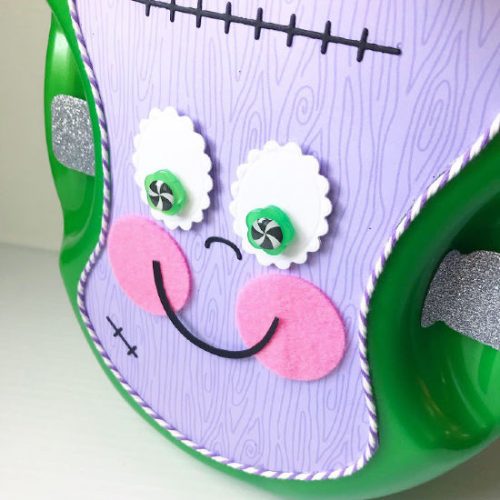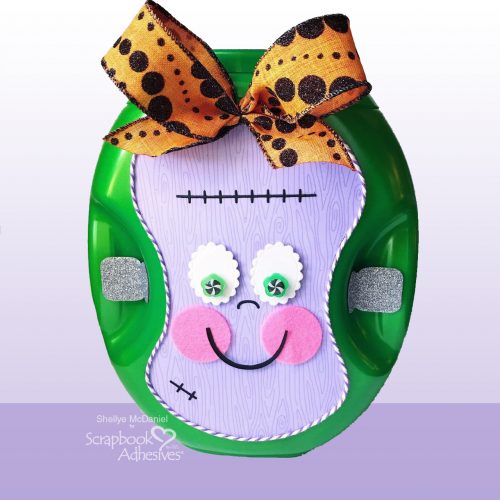 Thank you for joining me today!
Shellye
Creative Time: 45 Minutes
Skill Level: Intermediate
Materials Needed
Scrapbook Adhesives by 3L®
Adhesive Sheets 12×12 inch
Adhesive Lines
3D Foam Squares, White, Regular
Adhesive Dots 3D
HomeHobby by 3L®
Dual Tip Glue Pen
Other: Patterned Papers, Twine and Buttons: Doodlebug Designs; Stitched Shape Craft Dies: Mama Elephant; Ribbon
Love it! Pin it!