Hello! Shellye McDaniel here with a fun twist on an inexpensive Christmas Journal!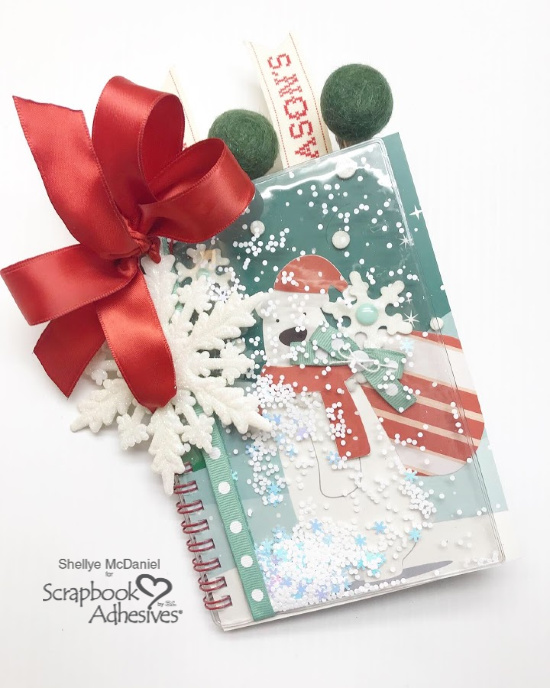 Christmas Journal Covers
I started with a spiral-bound notebook that I found at a dollar store. The notebook includes a clear plastic cover filled with glitter and sequins.
To the plastic, I added a trim of 3/8″ ribbon using Extreme Double-Sided Tape 1/4in. Next, I punched a small hole at the top of the ribbon. I threaded the hole with red ribbon and then tied it around the bow and snowflake ornament!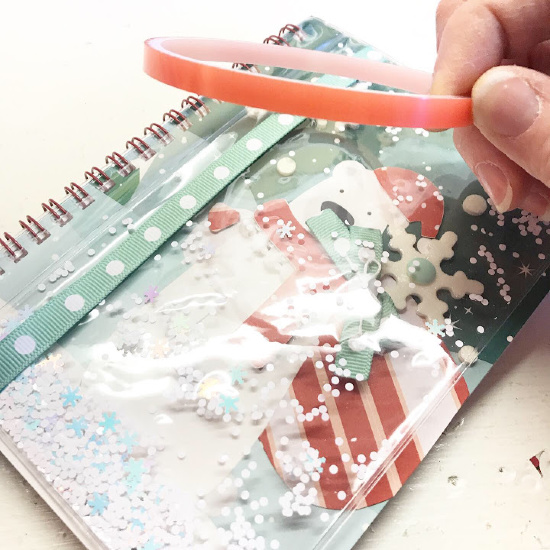 For the inside cover, I chose to cover certain areas with paper piecings because the red on the cover did not match. To create the paper-piecings, I traced the areas onto a small piece of Adhesive Sheets 4×6 inch. Cut the pieces out, remove the liner and adhere as shown.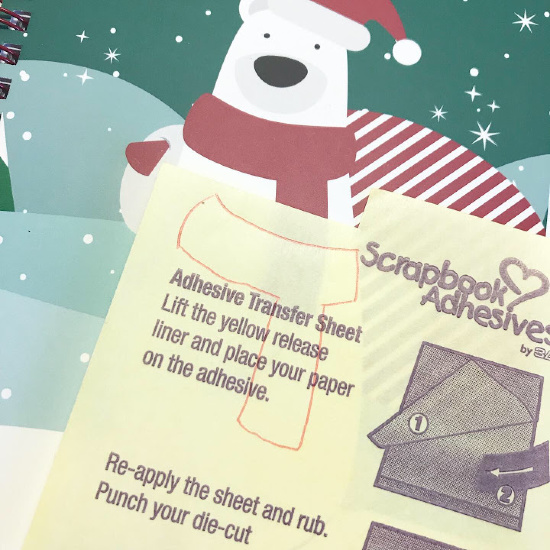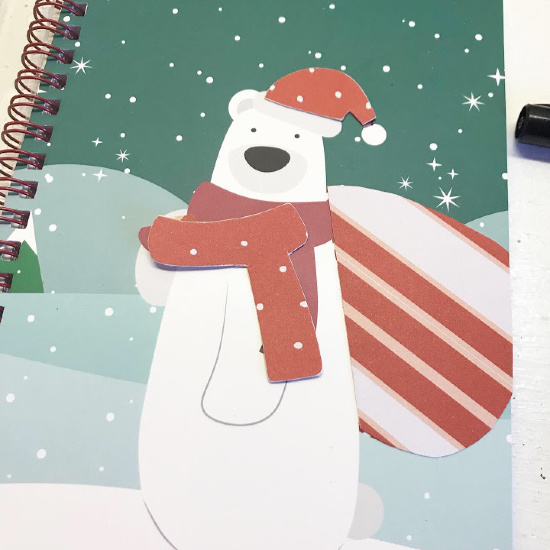 In finishing the decoration of the cover, I also added various pieces from the 3D Foam Snowflakes and embellished them with clear glitter.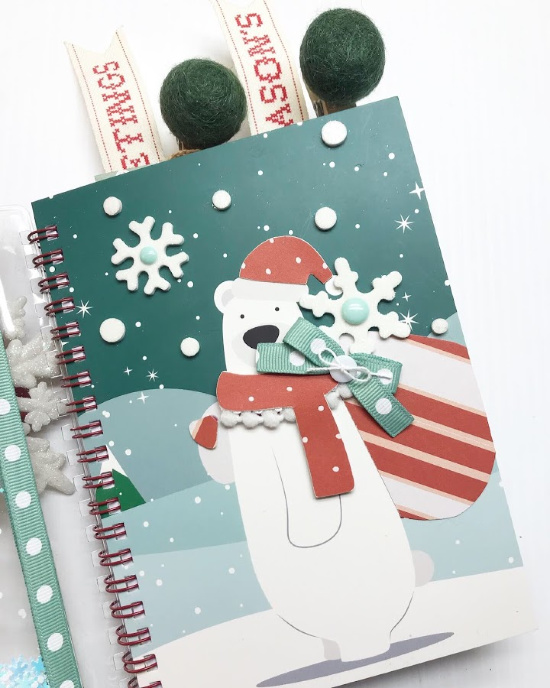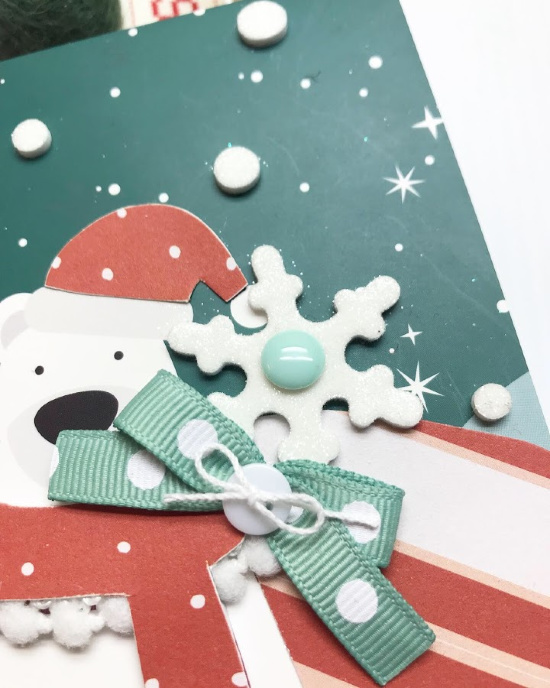 The Dividers
After completing the front, I sectioned the 80 pages inside with five tabs. I simply cut a sheet of scrapbook paper to 4 x 12-inches and folded in half. Each paper partially covered a notebook page with Premium Double-Sided Tape 1/2in to create a divider page.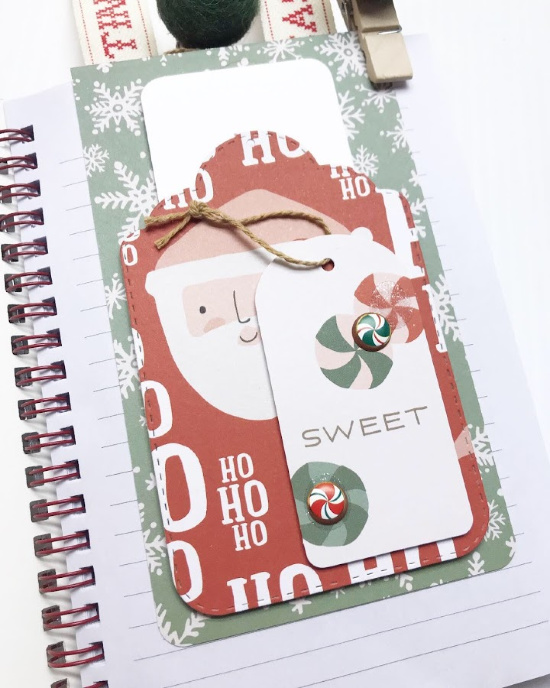 Create a pocket tag on each divider page by using a tag die cut and Crafty Foam Tape White. Apply the foam tape along the sides and bottom of the tag to add a smaller tag.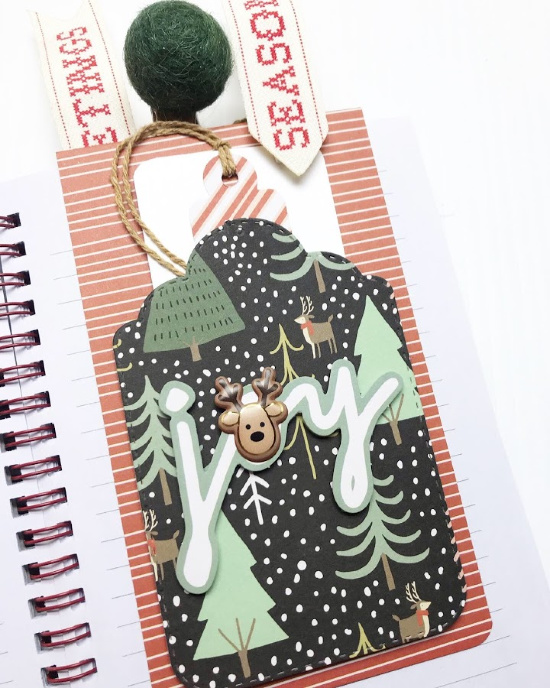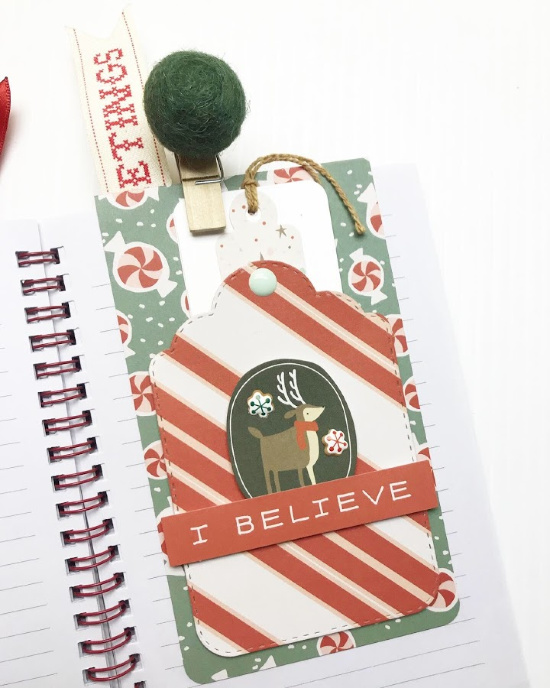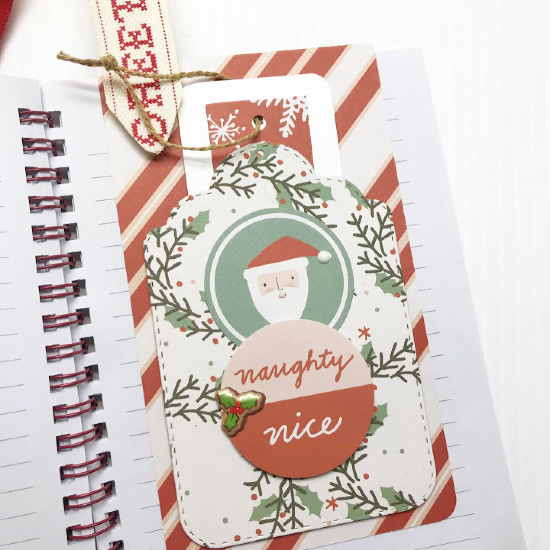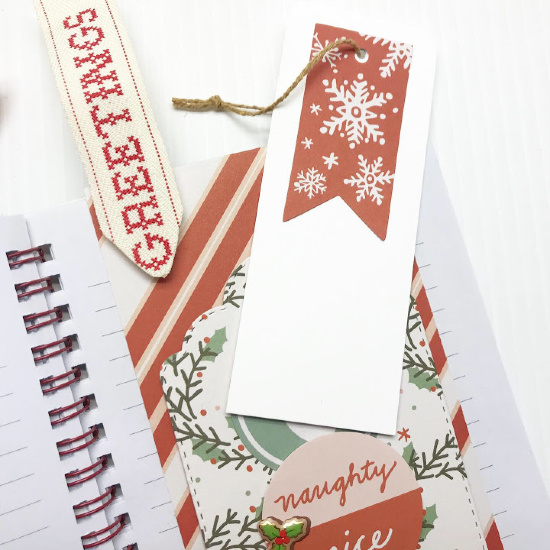 On each top of the divider page, placed an altered clothespin and ribbon attached with Extreme Double-Sided Tape 1/2-inch.
These notebooks make great teacher or planner-lover gifts!
Creative Time: 35 mins
Skill Level: Intermediate
Materials Needed:
Scrapbook Adhesives by 3L®
Crafty Foam Tape White
3D Foam Snowflakes
Adhesive Sheets 4×6 inch
Home Hobby by 3L®
Extreme Double-Sided Tape 1/4in
Premium Double-Sided Tape 1/2in
Extreme Double-Sided Tape 1/2in
Other
80 Page Spiral Notebook and Snowflake: Dollar Store; Patterned Papers and Stickers: My Mind's Eye; Ribbon; Enamel Dots; Pom Pom Trim; Clothespins
Save it on Pinterest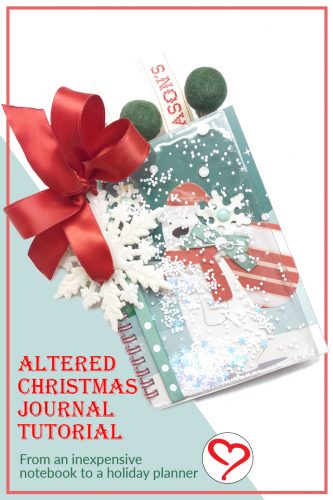 Let's Connect!